Limited v. Full Tort in Pennsylvania
Understanding Full and Limited Tort in Bensalem, Levittown, Feasterville and across Bucks and Philadelphia Counties, PA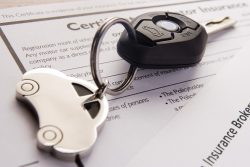 Living in an area without adequate public transportation means that you use a car for everything.  You travel to and from work, to stores, picking up and dropping off your children and too many places to list. As such, being involved in a car accident wreaks havoc on your daily life. Having the right insurance policy can make all the difference in the world in terms of what you are entitled to financially recover for. Before choosing a policy or seeking recovery on a claim it is important to know the difference between full and limited tort in Pennsylvania. 
Choosing a limited tort option means that you have limited your right to sue and cannot seek full compensation for all expenses as well as pain and suffering.  However, under full tort, you may sue the other driver for full compensation which includes an award for pain and suffering.  
How do I know what policy option I chose?
When choosing an insurance policy, you are given the option of paying for limited tort or full tort.  Choosing the full tort option under the policy may initially cost you more but will prove to be more beneficial if you are ever in an accident.  In order to find out what you have chosen, you must review the policy that was given to you at the time of payment. If you cannot locate the policy, contact your agent or agency and ask for a copy of the policy and review it.  You should also bring a copy of the policy to your attorney at your first appointment and she will determine what option you have chosen. 
What is a limited tort option in Pennsylvania?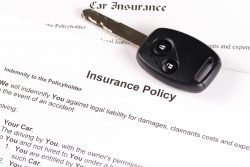 Every driver in Pennsylvania is required to have automobile insurance. Any type of insurance is a safeguard to an event that may never occur.  We all hope that we are never in an accident, but we realize that it may happen one day. In the event that it happens, we make sure that we are prepared by obtaining insurance.  The insurance covers you and others in the event of an accident and can provide for financial compensation for a number of financial losses.  
That being said, we often think that an accident will never happen, so we may choose a policy that is less expensive and more affordable.  The policy chosen often has a limited tort option. Choosing the limited tort option means that you have limited your right to sue the party at fault. 
With limited tort, you can only sue for the actual cost of your medical bills.  You cannot sue for pain and suffering as you could under full tort. Of course, there are certain exceptions to this rule.  You can sue for pain and suffering if you were in an accident if: 
Your injuries result in disfigurement, complete loss, or substantial impairment of a bodily function, or death occurred;

The other party is a drunk driver;
You are a pedestrian struck by a vehicle;
The other driver is uninsured;
You are a passenger in an accident in which the driver has full tort;

You were hit by a vehicle registered in another state;

You were in a vehicle that is registered as a commercial vehicle. 
What is full tort liability insurance?
Under full-tort, you can recover for medical expenses as well as pain and suffering.  Most cases with substantial financial awards involve compensation for pain and suffering. Without this component, your potential award is limited to the actual amounts paid out for medical bills. Sadly, this may not be enough to carry you through the difficult times or to make up for the pain that you are going through.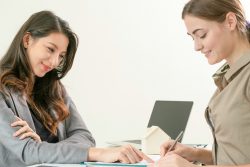 Pain and suffering are very real to people who experience serious injuries and without compensation, financial survival is difficult.  Imagine being struck by a car, losing your ability to walk, and having your life destroyed because of someone else's poor choices and, as a result, you cannot support yourself because you have no money and no ability to obtain compensation.  You should be entitled to compensation for your pain and suffering as your emotional injuries should be taken into consideration. You should not have to go through this alone and should seek the advice of an attorney.
Contact Our Bensalem Auto Accident Attorneys Today
As noted above, there are circumstances in which the limited tort can become full tort if certain requirements are met.  Whether you have limited or full tort, contact our firm. We can help.   
Contact us online or over the phone by calling (215) 337-4915 to speak with a member of our personal injury legal team at our Bensalem offices. We will work hand-in-hand with you to discuss your accident, injuries, and insurance coverage in a free and confidential consultation today.