Financial Compensation for Permanent Disabilities in Pennsylvania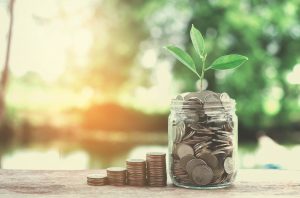 Personal injury claims are intended to compensate victims of injurious accidents. When those accidents lead to permanent disabilities from injuries including brain injuries, spinal cord injuries, paralysis, etc, that compensation must provide for victims and their families for a lifetime. This creates a scenario where a successful personal injury claim must recover higher amounts of financial compensation. Thankfully, this is quite possible due to Pennsylvania personal injury statutes.
Today, our permanent disability attorneys will discuss recovering compensation for serious injuries, how permanent disabilities may lead to larger payouts, and some additional considerations that victims must keep in mind after suffering major injuries.
Financial Compensation for Serious Injuries in Bucks County, PA
The severity of an injury has a large impact on financial compensation recoverable through a personal injury claim. This is due to a litany of reasons, but essentially boils down to the law compensating victims for past, present, and future expenses and/or loss. Your Bucks County personal injury attorneys may be able to recover the following types of compensation for permanent disabilities or other serious injuries:
Medical Expenses – doctors' bills, hospital bills, rehabilitation, and much more may be eligible for reimbursement through successful personal injury claims. For permanent disabilities, many cases will estimate medical expenses well into the future to compensate for a lifetime of medical bills
Lost Wages – similar to medical expenses, permanent disability claims may compensate for the projected income the injured victim would have made during his or her lifetime beginning on the date of the injury
Pain and Suffering – as will be discussed in greater detail below, pain and suffering compensation may be the most different based on the severity of the injury and/or disability
Incidental Expenses – financial consideration for upkeep of the family home, travel to and from doctor's appointments, grocery shopping, making alterations to your home, and more may be covered
Loss of life's pleasures – claims may provide consideration for loss of consortium, social embarrassment due to disfigurement, inability to do previously enjoyed activities
Are Permanent Disability Personal Injury Claims Worth More? Levittown Personal Injury Compensation Lawyers
As mentioned previously, the seriousness of an injury may carry a heavy weight when determining awarded damages. A qualified Levittown personal injury compensation lawyer will strive to prove that your injury was sufficiently severe as to require higher financial compensation. In order to understand how this works, we will examine pain and suffering damages in Pennsylvania.
Pain and suffering is a non-economic award for both the physical pain and emotional suffering of an injury victim. In order to reach a fair amount, a multiplier may be applied to your overall medical expenses. Permanent disabilities may lead to larger pain and suffering payouts for two reasons:
The base medical expenses will likely be higher. Due to the seriousness of the injury and the permanent nature, the expenses in the calculation will include projected medical bills for the remainder of the victim's life
The multiplier will be higher. Typically multipliers are between one (1) and five (5), sometimes reaching as high as ten (10). Severe injuries and permanent disabilities frequently receive multiples on the high end of this spectrum, therefore resulting in high compensation packages
No matter what your situation, working with an experienced Levittown personal injury lawyer is the best way to recover full and fair compensation for your injuries. If you or a loved one has been a victim of an accident leading to permanent disability, this compensation may need to last a lifetime.
Contact our Northeast Philadelphia Permanent Disability Compensation Attorneys Today
The personal injury attorneys of Cohen & Riechelson have been serving local Bucks County communities across Northeast Philadelphia, Bensalem, Levittown, Penndel, Feasterville, Millbrook, and all of Southeastern PA since opening for business in 1972. When tragedy strikes, medical bills, house bills, rehabilitation, and other economic difficulties can pile up quickly. While it may be tempting to accept a lump sum settlement, you and your family may be leaving large amounts of money on the table which you may need after suffering a permanent disability. Our legal team will provide experienced, personalized, and ethical legal solutions to help you recover that to which you are rightfully owed.
To learn more about permanent disabilities and potential personal injury claims, please contact us online or over the phone by calling our Bensalem, PA offices at (215) 337-4915 today.