Injuries on Government Property
Injuries on Government Property Attorneys Bucks County, PA
Protecting Clients Across Northeast Philadelphia, Levittown, Millbrook, Penndel, Feasterville, Bensalem and Bucks County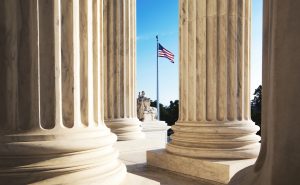 Injuries which occur on privately owned property can often lead to personal injury claims on the basis of premises liability. If an individual is injured on government property due to unsafe conditions, they may also be entitled to compensation, but there are specific guidelines which dictate how and when government entities may be held liable in a premises liability claim.
If you or a loved one has been injured in an accident on government property due to dangerous conditions including slip and falls, negligent security, and more, you may have a strong personal injury claim. The personal injury attorneys of Cohen & Riechelson are here to help you seek full and fair compensation for your injuries as we have done for our Pennsylvania clients in towns like Levittown, Northeast Philadelphia, Penndel, Bensalem, Feasterville, Millbrook and all of Bucks County. Lean on our experience to protect your legal rights when it comes to you injuries sustained on government property.
Call our office for a free and confidential consultation with a member of our legal team concerning your injuries and your potential personal injury claim.
Northeast Philadelphia Government Property Premises Liability Lawyers
In Pennsyvlania, there are strict regulations which determine when a state government entity may be held liable for negligent actions leading to injuries or other damages. Pursuant to Pennsylvania Statutes 42:8522, the government may be liable for the following:
Commonwealth real estate, roads, and walkways – dangerous conditions leading to injury or property damage on any property owned by the state of Pennsylvania
Personal property owned or controlled by the Commonwealth – injuries on personal property owned by the Commonwealth of PA may also be eligible for personal injury claims
Dram shop – State stores are owned by the Commonwealth and may also be found liable for premises liability claims and/or dram shop violations
Unsafe Maintenance of roadways – specifically potholes, sinkholes or other naturally occurring dangerous conditions so long as the condition was known and was not adequately fixed or signed by the state government
Regulations for Personal Injury Claims Against the Government in Bucks County, PA
As per Pennsylvania Statues 42:5522, those who intend to file a personal injury claim against a government entity in Pennsylvania must file a notice prerequisite to the legal action with six (6) months of the injurious accident. Failure to submit said notice within the six (6) month time frame will prevent the claimant from taking any further legal action against the Commonwealth.
This notice must include all of the following information to be legally valid:
Name and residence address of the claimant
The date and time of the accident
The location of the accident
Name and office or residence address of the claimant's physician if applicable (as with all personal injury claims, seeing a medical doctor as soon as possible is a great way to ensure a strong case)
There is a strict cap to the compensation which can be recovered from the state of Pennsylvania pursuant to PA Statutes 42:8528. Maximum monetary compensation will be capped at $1,000,000 per incident, and $250,000 per claimant. Damages eligible for compensation will also be limited to:
Lost wages
Pain and suffering
Medical expenses
Loss of consortium
Property damage
It is important to note that local and municipal governments are NOT covered by these regulations, and generally may be held liable for any negligent actions which may have led to an injury in the same manner as any private organization or citizen.
Levittown, PA Personal Injury Lawyers Recover Compensation
If you or your loved one's injuries are within the scope of Pennsylvania law for holding a government liable, finding compensation will be similar to any other premises liability personal injury claim. After filing a notice with the PA state government, our Levittown personal injury lawyers will strive to show that:
Your injuries took place on government property and are covered by the Sovereign Immunity Act (PA 42:8522)
Your accident was the result of negligent or reckless behavior by another party
Your injuries were the direct result of the accident in question
Damages as a result of your injury were severe and are covered by PA 42:8528
If all of these criteria are met, you will have a strong personal injury claim which may lead up to a maximum recovery of $1,000,000 or $250,000 per person.
Contact our Bensalem Personal Injury Claims Against the Government Attorneys Today
At The Law Office of Cohen & Riechelson, our experienced personal injury attorneys understand that while regulations may be more strict when it comes to claims against the PA government, the principals of a strong personal injury claim remains the same. We are here to serve our local Pennsylvania clients injured in premises liability accidents in towns such as Northeast Philadelphia, Bensalem, Levittown, Millbrook, Penndel, Feasterville, and the greater Bucks County area.
Contact us online or over the phone by calling our Bensalem offices at (215) 337-4915 today for a free and confidential consultation with a member of our experienced legal team concerning your personal injury claim against state or local government.