Swimming Pool Accidents
Swimming Pool Accident Lawyers Bucks County PA
Serving Clients Across Levittown, Northeast Philadelphia, Feasterville, Penndel, Bensalem, Millbrook, and Bucks County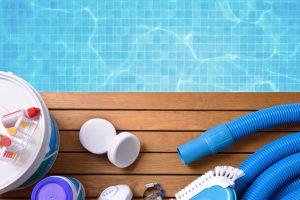 A day at the pool on a hot Bucks County, Pennsylvania summer. What can be better than that? Gathering with friends and family around a public or private pool is a great way to keep cool and enjoy the long days of fun and sun. With that said, by their very nature pools can be dangerous and even deadly. If you or a loved one was been seriously injured in a swimming pool accident, you may be entitled to financial compensation.
The personal injury lawyers of Cohen & Riechelson have over four decades of experience recovering compensation for those injured in Philadelphia and its suburbs including Levittown, Northeast Philadelphia, Millbrook, Penndel, Bensalem, Feasterville and the greater Bucks County Region. The knowledge and experience of Kevin Riechelson and the Personal Injury legal team at CR can help you protect your legal rights after suffering an injury as a result of a swimming pool accident.
Call our office to speak with one of our attorneys in a free and confidential consultation regarding your swimming pool accident, related injuries and your potential personal injury claim.
Bucks County Swimming Pool Accident Risk Factors
According to the United States Centers for Disease Control and Prevention, there are several risk factors which may lead to injurious swimming pool accidents.
Poor swimming ability – taking swimming lessons and practicing swimming with supervision can lead to drastically lower risk of drowning and other swimming pool accidents, especially for children
Lack of proper fencing and barriers – lack of fencing is a danger particularly with children having access to a pool without adult supervision. Four-sided fences which completely surround a pool and separate it from the house are 83% more effective at reducing the risk of injury when compared to three-sided fences
Alcohol use – it is estimated that alcohol plays a part in put to 70% of fatal water accidents in the US. It is important to remember that alcohol is even more potent in high temperatures when individuals may also be dehydrated and feeling the effects of sun exposure
Improper supervision – one of the most frightening aspects of drowning is that it is often silent and difficult to see under water. Even in the presence of adults, children may drown without proper and attentive supervision
Northeast Philadelphia Pool Injury Lawyers:  Who is at Fault?
If you or a loved one has been injured in a swimming pool accident, our Northeast Philadelphia personal injury attorneys will need to understand the details of the incident to determine a plan of action. In order to build a strong personal injury claim, we must be able to prove that the accident was the direct result of the negligence or recklessness of another party.
With public pools, Pennsylvania laws have strict regulations governing safety and other concerns pursuant to PA Title 28, Chapter 18. These regulations include mandatory lifeguards, maintenance of safe water supply, hazard reduction, mandatory equipment for first aid and lifesaving, and more. Failure to adhere to these regulations could be deemed a negligent act and the public pool could be held liable under premises liability statutes.
Private pools also have strict regulations, but differ in their terms. An example would be that all pools which are of a depth greater than 24 inches must be fenced in on all sides by a structure at least four (4) feet in height. All fences must have gates which are self closing and latching. A house or other structure may be considered the fourth wall of a fence only if all doors leading into the pool area have an audible warning system. Again, failure to adhere to any PA laws will hold the property owners and/or hosts at fault for injury.
Penndel Swimming Pool Accident Lawyers:  First Steps After an Accident…
Injuries stemming from pool accidents can be severe. They may include slip and falls, brain injuries, paralysis, and even wrongful death. If you or your loved one's injuries were a direct result of negligence or recklessness, what next?
Seek medical attention. Seeing a doctor as soon as possible will not only give you the peace of mind that your health and wellbeing is taken care of, but it will also give you an official diagnosis and prognosis for your injuries. This is vital when tying injuries back to the accident in question
Do not sign any paperwork or agree to sign any paperwork. Insurance companies may try to settle your claims quickly and cheaply to save themselves money in the long wrong. Do not be fooled, these early settlement offers are almost never in the best interest of the claimants, and can even strip individuals of their legal rights
Speak with a personal injury attorney. Before taking any further action, contact an experienced personal injury firm who will look out for your interests.
Contact Our Bensalem Swimming Pool Injury Attorneys Today
At The Law Office of Cohen & Riechelson, our personal injury attorneys work directly with clients to seek favorable outcomes in Pennsylvania towns including Northeast Philadelphia, Levittown, Feasterville, Bensalem, Millbrook, Penndel, and all of Bucks County. We have been protecting the legal rights of our clients injured in accidents since 1972. We will put that experience and knowledge to work for you to seek fair and full damages in the aftermath of your swimming pool accident.
Contact us online or through our Bensalem offices by calling (215) 337-4915 today. A member of our legal team will be standing by to discuss your swimming pool accident injury and to find out how we can best serve your individual needs.