Pennsylvania Personal Injury Law Firm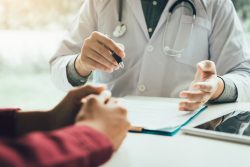 During personal injury litigation, the harmed or injured party is often referred to as the "victim," conveying a sense of powerlessness that we simply refuse to accept at Cohen & Riechelson. Although you may have suffered at the hands of another person or organization, you are not left without recourse. The negligent party may seek to intimidate or overwhelm you, rendering you ineffectual as a means by which to avoid taking responsibility, but you are by no means powerless.
Our seasoned personal injury attorneys have dedicated their careers to thwarting the efforts of these interests, placing the power back in the hands of those who deserve to be compensated for their physical, emotional, and financial losses.
About PA Personal Injury Law
Our reputation is our greatest asset.
We guard it with your satisfaction.
"

 I consider them the best,

and I would use them again if I had to.

"

"

from the moment I walked in

I was treated wonderful!!!

"

"

I appreciate all of the work

that he and his staff did for me

"

"

You couldn't ask for a better attorney

in my personal opinion

"

"

I will continue to recommend them to

anyone that needs legal assistance.

"

"

I highly recommend this firm

to my friends and family

"
Our
Attorneys
For over three decades, the talented team at Cohen & Riechelson has stood alongside individuals and their families, seeking the recovery that you need to begin rebuilding your life after an accident or traumatic event. With accomplished civil trial attorneys, Philip J. Cohen and  Kevin S. Riechelson at the helm, our firm has worked to ensure that our clients receive just compensation for their injuries. In order to begin devising your legal strategy, it is essential to understand all of your options. Contact us today at (215) 337-4915 for a stress-free, cost-free consultation.
Areas of Practice

Corporate Litigation
Complex Litigation Matters
Employment Litigation
Personal Injury
Commercial Litigation
Product liability
Professional Liability

Bar Admissions

Pennsylvania, 1993
New Jersey, 1993

Education

Widener University School of Law, Wilmington, Delaware

Honors: Moot Court Honor Society

Hartwick College, Oneonta, New York

Representative Cases

McDonough v. Szathmary, a medical malpractice and product liability claim that resulted in settlement
Skunowicz v. Ryder Trucks, a federal district product liability claim, settled
Defined Source Cooperative v. Hake, a breach of contract claim, settled

Professional Associations and Memberships

NJAJ-New Jersey
New Jersey State Bar Association
Mercer County Bar Association
Mercer County Civil Bench-Bar Committee
Ravenscroft Home Owners' Association, Past Vice President
Hamilton Township, Past Special Counsel
Pennsylvania Bar, Member

Past Employment Positions

The Honorable Howland W. Abramson Court of Common Pleas- Philadelphia, PA, Law Clerk, 1994 – 1996
Jerrold Kamensky & Associates, Associate, 1996 – 2004
The Law Offices of Philip J. Cohen- Medford, NJ & Philadelphia, PA, Owner, General Practice, 1994 – 1996
Pennsylvania Judicial Ethics Committee, Law Clerk
Kamensky Cohen & Associates, Partner, 2004 – 2011
Cohen & Riechelson, Partner, 2011 – Present

Areas of Practice

Assault & Battery — Plaintiff
Toxic Torts
Premises Liability
Motor Vehicle Defects

Bar Admissions

Pennsylvania
New Jersey
U.S. District Court Eastern District of Pennsylvania
U.S. District Court District of New Jersey
U.S. Court of Appeals 3rd Circuit

Education

Temple University School of Law, Philadelphia, Pennsylvania
Drexel University, Philadelphia, Pennsylvania

Major: Business Administration
Major: Accounting

Honors and Awards

National Service Award
Drexel University Service Award
Deans List, Teaching assistant for Intro to Trial Advocacy
Recipient of a National Service Award, Drexel University Service Award, Dean of Students

Professional Associations and Memberships

Pennsylvania Bar Association, Member
Mercer County Bar Association
New Jersey Bar, Member

Past Employment Positions

Office of Chief Counsel, Pennsylvania Department of Transportation, Legal Intern, 1988 – 1989
Margolis Edelstein, Philadelphia , Law Clerk, 1989 – 1990
Margolis Edelstein, Philadelphia , Associate, 1990 – 1999
Margolis Edelstein, Philadelphia, Partner, 1999 – 2007
Garces & Grabler, Trenton Office, Managing Attorney, 2007 – 2011
Cohen & Riechelson, Partner, 2011 – 2014
Meet Our Lawyers
Contact Us
Personal Injury Law
The consequences of an injurious event can be devastating, sending shock-waves through your life and the lives of those you love. Often, these reverberations extend far beyond the immediate physical pain, with emotional trauma, crippling financial burdens, and long-term obstacles that may prevent you from resuming the life that you once enjoyed.
Fortunately, the law is on your side, providing you with an opportunity to hold negligent parties accountable for the suffering they have caused. At Cohen & Riechelson, our knowledgeable personal injury lawyers have assisted thousands of clients through every phase of the litigation process.
Free Case Evaluation
Free

 Case Evaluation for Pennsylvania Injury Victims

With looming medical bills and the uphill battle of recovery ahead, we do not burden you with yet another financial responsibility during this trying time. We abide by a contingency model, which essentially means that until you receive compensation, we work for you for free. With centrally-located offices in Bensalem, our skilled legal professionals have been serving clients throughout Bucks County and Northeast Philadelphia for over 40 years. We are committed to providing unparalleled advocacy, advisement, and assistance to our clients while confronting those who would seek to deter you as aggressive, unwavering champions of your interests. Contact our Bensalem offices today to request your free, confidential consultation.