Brain Injuries
Brain Injury Attorneys Bucks County, PA
Serving Clients Across Levittown, Northeast Philadelphia, Feasterville, Penndel, Millbrook, Bensalem and Bucks County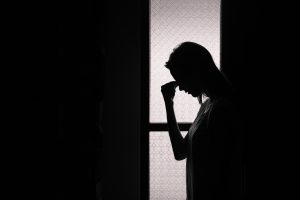 Brain injuries and complications are often a result of traumatic injuries which can be sustained from motor vehicles accidents such as car accidents and motorcycle accidents, construction accidents, slip and falls, and more. A healthy brain is essential for a healthy life, and brain injuries can lead to devastating consequences such as altered behavior, memory loss, seizures, confusion, and even death. If you or a loved one has sustained a brain injury as the result of a negligent or reckless act by another party, you may be entitled to financial compensation.
The personal injury lawyers of Cohen & Riechelson have over four decades of experience seeking fair and full compensation for Pennsylvania clients in towns like Northeast Philadelphia, Penndel, Levittown, Feasterville, Bensalem, Millbrook, and the greater Bucks County area. We will help you through the personal injury claims process with the end goal of securing compensation for your family's financial future.
Call our office today for a free and confidential consultation with a member of our personal injury legal team regarding your needs and concerns as they pertain to a brain injury.
Types of Brain Injuries: Northeast Philadelphia, PA Traumatic Brain Injury Lawyers
There are two main types of brain injuries which can lead to serious complications: traumatic and acquired brain injuries. All brain injuries can be considered severe, as even a slight change in cognitive ability can drastically alter the life of a victim and his or her family.
Traumatic brain injuries are often the result of an injurious collision or impact. This can include concussions, blunt force trauma, penetration injuries, contusions, and more. These types of injuries are commonly associated with violent accidents such as car accidents, falls, and motorcycle accidents to name a few.
Acquired brain injuries come about due to lack of oxygen in the brain. Partial or complete oxygen deprivation can lead to long term brain damage and even death. These types of injuries can be sustained through cardiac arrest, blood loss, drowning, asphyxiation, and more.
Levittown, PA Brain Injury Accident Attorneys Discuss Symptoms
If you are experiencing any symptoms or even if you think you might be at risk of brain injury, seeing a doctor as soon as possible is a critical step. Not only will you receive the medical attention you need, but you will also receive an official diagnosis which can become the cornerstone of a future personal injury claim.
It is also worth noting that brain injuries are not always immediately apparent. Symptoms may present over time, which is an even better reason to get assurances from your doctor. Serious symptoms of brain injury include:
Headaches which persist or worsen over time
Periods of fainting or losing consciousness
Loss of coordination and/or weakness in extremities
Seizures
Altered speech patterns
Memory loss
Change in behavior or mood
Confusion or general disorientation
Bucks County Brain Injury Lawyers Recover Compensation
In order to reach a successful verdict or settlement for your personal injury claim, our Bucks County brain injury lawyers will need to take the following actions.
Show your brain injury was the result of an accident – this goes back to seeking immediate medical attention. After your injurious accident, receiving a fast diagnosis of any potential brain injuries will directly link your injuries back to the accident in question.
Prove the accident was due to the negligence or recklessness of another party – this is the key to most personal injury claims. We will strive to show that another party's actions were negligent, reckless or both, and led directly to your injurious accident.
Demonstrate the extent of your brain injury – often a medical diagnosis may not be sufficient and we will call on one or many expert witnesses to testify about the severity and prognosis of your condition. This may also be a key in showing whether or not you are fit to return to work now or in the future.
Recover fair and full compensation – after demonstrating all of the above, we will aggressively seek compensation to which you are entitled for medical bills, lost wages, physical pain and suffering, emotional trauma, essential expenses and more.
Contact our Bensalem Brain Injury Accident Attorneys Today
Brain injuries are extremely serious. Seeking immediate medical attention is a great first step, but what about you and your family's financial future which may include stacks of medical expenses without the ability to return to work?
At The Law Office of Cohen & Riechelson, our experience personal injury attorneys have been assisting clients with receiving compensation for their injuries since 1972. Lean on our 45 plus years of legal experience serving clients throughout Pennsylvania including towns like Levittown, Northeast Philadelphia, Penndel, Millbrook, Bensalem, Feasterville, and all of Bucks County.
Contact us online or over the phone by calling our Bensalem offices at (215) 337-4915 for a free and confidential consultation today. A member of our legal team will be standing by to discuss your injurious accident, your brain injuries, and how we may be able to best serve your individual needs.