Tips on Speaking to an Insurance Claims Adjuster After an Accident
Auto Accident Attorneys serving injured victims in Bensalem, Levittown, Feasterville and across Bucks and Philadelphia Counties, PA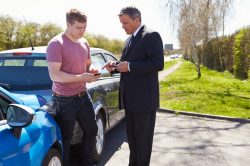 When an accident happens, there may be immediate repercussions, to both you and your property. Additionally, there may be repercussions that unfold over the course of days or even months. For this reason, having skilled guidance from an attorney to navigate the process of filing a comprehensive insurance claim that takes into account all aspects of the effects of the accident can provide invaluable support during the process. An attorney will ensure that you receive maximum compensation for the physical and emotional duress endured as a direct result of the accident.
According to the national National Association of Insurance Commissioners, 2016 statistics showed that auto insurance company expenditures rose 5.3 percent to $935.80, and the state with the greatest claims payout was New Jersey, averaging $1,309.29. Insurance companies in New Jersey are aware of these high average claims payouts, and as such, their claims adjusters will do all in their power to seek a reason to lower compensation. For this reason among others, it is very important that you hire an attorney who can help you communicate with a claims adjuster to receive the maximum compensation that you are fairly due after an accident caused by another party.
From the first time you speak to the insurance claims adjuster, there are important things to keep in mind, which could make thousands of dollars difference in the outcome of your accident insurance claim.
What is the real role of a claims adjuster, and why is speaking with them potentially damaging to receiving fair compensation?
First, it's important to understand the role of the insurance claims adjuster and for whom the person works. Because insurance companies bank on you not getting in a large accident during your time as their client, they are interested in ensuring the minimum compensation in the case that you do get in an accident. In an effort to do so, a claims adjuster will be looking for reasons to minimize or even negate your claim. It is imperative that you hire an attorney who is skilled and experienced in navigating the tactics of an insurance company and claims adjuster, and who can communicate with the claims adjuster on your behalf. Disregard a claim's adjuster's attempts to convince you of the non-necessity of hiring an attorney.
What NOT to do when speaking to a claims adjuster: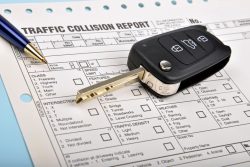 A claims adjuster will first ask you to provide a recorded statement of the accident. An attorney will advise you NOT to provide any recorded statement. Again, because an insurance company will look to diminish compensation, your words can and will be used against fair and complete compensation. A claims adjuster is trained and skilled in manipulating the impact of the accident to make a person believe that their claim is not valuable, as this may impact the statement. It is much better to let an attorney handle all communication with a claims adjuster.
Importantly, do NOT agree to a settlement. A rapid settlement is what a claims adjuster will try to convince you to agree to. This is because an insurance company will attempt to compensate the minimum amount possible before external evidence of injury, such as medical visits, Before taking the time to evaluate all possible direct effects of the accident, one cannot know the total cost of recovery – material, physical, and emotional. An attorney will help you navigate all avenues required for recovery of lost or damaged possessions and personal injury.
Contact an Auto Accident and Personal Injury Attorney Today
If you were in an accident caused by another, you have the right to receive fair compensation. Contact a member of our experienced personal injury attorneys to schedule a consultation and recover your fair share.
Contact us online or by calling our Bensalem offices at (215) 337-4915 today to speak with a member of our personal injury legal team in a free and confidential consultation regarding your motor vehicle accident injuries and how we can best serve your individual needs.