Speaking to Insurance Companies after an Accident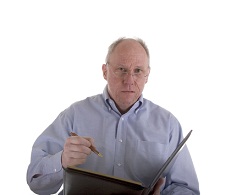 Often when you are involved in an accident, you may be contacted by an insurance company inquiring about the incident. For example, many store managers are obligated to inform their insurance provider about an accident in their store, regardless of the outcome. So before even considering filing a Bucks County PA personal injury claim, you may be contacted by an insurance adjuster. But what should you say? What are you obligated to tell them?
What Do I Tell the Insurance Adjuster?
It is important to understand that you are not obligated by law to tell the insurance adjuster anything about the incident, or your health following an accident. The question then becomes, what should I say? The answer is probably nothing. Often insurance companies can use your own words against you should you choose to pursue a personal injury claim following your accident, and those words may negatively impact the strength of your claim, and your overall compensation recovered.
For example, let's say you suffer a slip and fall on a wet surface in a store or shopping center. You are a little shaken up, but tell the store owner that you are alright, and go on with your day. The next day the store's insurance provider contacts you inquiring as to the incident. You tell them that you are sore, but it was nothing serious. However, your pain worsens over the next several days, at which time you decide to speak with a doctor. Your doctor tells you that you have suffered a herniated disc in your back which is pinching a nerve. If you choose to seek compensation for this injury however, the insurance company will report that you told the adjuster that you were sore but otherwise OK, and that you are exaggerating your injuries now just to get more money from the insurance company. While there is obviously a reasonable explanation for why you said what you said, the fact remains that it is still a valid argument for the insurance company, and can be used against you.
What do I Do after an Accident?
There are two very important steps to take after any kind of accident. The first is to seek medical attention, regardless of the seeming severity of your injuries. In the example above, had the injured party immediately sought medical attention after their accident, they would have known from the start that their injuries were more sever than they initially suspected, and would have been able to seek treatment immediately. This can be even more important for injuries like traumatic brain injuries, which often are not immediately apparent, but become much worse over time, and the sooner they can be treated the better.
The other important step to take is to speak with an experienced Bucks County injury attorney. Your attorney can advise you on your contact with the insurance company, and your legal rights regarding compensation moving forward. They can help you avoid common pitfalls such as speaking with insurance adjusters and harming your own potential personal injury case, and recommend the best course of action in your case.
Contact Our Bucks County Personal Injury Attorneys Today
At The Law Office of Cohen & Riechelson, our attorneys have extensive experience helping clients across Bensalem, Feasterville, Northeast Philadelphia, and Bucks County, PA with all manner of personal injury and workers' compensation claims.
Whether you have been injured in a slip and fall, auto accident, motorcycle accident, construction accident, or any other kind of incident, our attorneys are prepared to provide you with personal, attentive, and effective legal service, and help you recover the compensation you need and deserve.
To speak with our office in a free and confidential consultation regarding your injuries and the possiblity of compensation, please contact us online, or through our Bensalem, PA office at (215) 337-4915.