Compensation for Pain and Suffering in Personal Injury Claims
Today we will be discussing how insurance companies valuate pain and suffering damages, and what our attorneys can do to get you full and fair compensation for your injuries.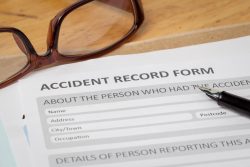 When discussing compensation for personal injury claims, there are the usual suspects of coverable damages: medical bills, lost wages, everyday expenses, property damage, and pain and suffering. But what exactly constitutes pain and suffering, and how is that valued within a personal injury claim? After all, it is hardly the case that your Bucks County attorney can conjure a bill or concrete valuation for your physical pain.
Northeast Philadelphia Personal Injury Attorneys Define Pain and Suffering
There are two types of pain and suffering claims in Pennsylvania, "physical pain and suffering" and "emotional distress". Physical pain and suffering are meant to compensate the claimant for the physical torment which can accompany a serious injury. Past, current, and future suffering are considered when valuing this concept so long as the suffering is directly linked back to the injurious accident.
Emotional or mental distress may also be considered for financial compensation. Pennsylvania state law dictates that damages may be awarded for embarrassment, aversion from others due to disfigurement or disability, marital or relationship issues, social problems, and more. This is not part of the calculations we will be discussing in the following sections and is held separately.
With each case, our Bucks County attorneys will strive to accurately portray the pain and suffering of our clients. It is difficult to appraise pain and suffering and assign a monetary value, but that is what we must do. Many insurance companies have formulas to determine fair and impartial valuations for the physical and emotional discomfort which come with serious injuries.
How do Insurance Companies Valuate Pain and Suffering in Bucks County, PA?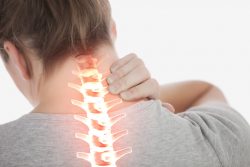 The formula used by many insurance companies roughly estimates the value of pain and suffering by using medical expenses as a primary factor. There are two primary calculations, one for "soft tissue injuries" and one for "hard injuries".
Sprains, pulled muscles, contusions, and bruises may all be considered soft tissue injuries. As it is more difficult to prove the full extent of these injuries, they are given a lesser monetary consideration. Insurance companies also consider these injuries to be less severe and not as damaging as hard injuries.
Paralysis, brain injuries, spinal injuries, broken bones, lacerations, and other traumatic injuries may all be considered hard injuries. These injuries are easily diagnosable and can come with serious long term effects. As such, they are considered more damaging and will often lead to greater payouts for pain and suffering.
Depending on the nature and the severity of your injuries, insurance companies will likely take the accumulated medical expenses you have incurred and multiply that figure by anywhere from one (1) to five (5). Soft tissue injuries are generally considered to be valued at one (1) to three (3) times the associated medical expenses while hard injuries are considered to be worth four (4) to five (5) times your total medical bills.
The personal injury attorneys of Cohen & Riechelson understand that while insurance companies have set formulas to calculate damages, that is not the end all be all of what you and your family are owed. In most situations, insurance companies will offer the bare minimum as a one-time settlement in order to quickly and cheaply resolve your claim. Our personal injury legal team will fight for your legal rights and ensure that you are not given a raw deal. Lean on our extensive experience to seek full and fair damages for your pain and suffering.
Contact our Bensalem Personal Injury Pain & Suffering Attorneys Today
If you or a loved one has been injured in a motor vehicle accident, slip and fall accident, construction accident, nursing home accident, truck accident, motorcycle accident, or any other accident, our team of legal professionals is here to protect your family's financial future. We take pride in serving clients across Pennsylvania towns like Bensalem, Northeast Philadelphia, Levittown, Feasterville, Millbrook, Penndel, and the greater Bucks County region.
Contact us online or call our Bensalem offices at (215) 337-4915 for a free and confidential consultation regarding your accident, associated injuries, and your potential personal injury claim.