What is the procedure for a personal injury claim in Pennsylvania?
Representing Injured Victims in Bucks County and Northeast Philadelphia, Pennsylvania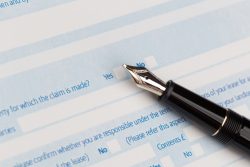 In Pennsylvania, if you are in an accident and incur an injury because of someone else's negligence, you are entitled to seek financial compensation for medical expenses, lost pay, and other damages caused by the act that led to the injury. Most personal injury claims occur due to an auto accident, but they are not the only reason you can seek damages for an injury caused by someone else's negligence.
For the personal injury claim to meet Philadelphia's statute of limitations, you must file your claim against the alleged negligent party within two years of the incident. However, before filing your claim, it is important to understand that Pennsylvania follows the Modified Comparative Negligence doctrine, which divvies up blame in an accident. A person might win a personal injury lawsuit only if they were less than half (50 percent) responsible for causing the incident that led to an injury.
If you were the victim in an accident that led to injury, read on to learn more about the process of filing and completing a personal injury lawsuit, and seek the support of our law offices to ensure that the full extent of your rights is upheld.
1. File a Complaint
The first thing you'll want to do to recover damages for your injury caused by someone else's negligence is to file a personal injury complaint against the defendant. Your personal injury attorney will file this complaint on your behalf. The complaint includes details of the complaint, such as
your name and information about who you are
details of the accident, including the place and names of others involved; and a statement naming the party responsible for causing the accident and injury
a detailed description of the injuries you incurred
additional information that may be helpful to establish the fault of the negligent person or company
This complaint is delivered to the person or company being named as the negligent party.
2. Await Defendant's Response
The next step toward recovering damages for your injury is to play the waiting game. The defendant and their legal team have a set amount of time to respond to your complaint.
3. Discovery
During the discovery period, each side will provide extensive information and documentation to support the case's clarity. This information includes statements from both parties and testimonies regarding the incident that are recorded under oath. The legal team of each party will facilitate the exchange of important documentation related to the incident. As each team is attempting to gather enough documentation to prove their side's case, it is essential to have quality legal representation and work swiftly and transparently with this team so that they can ensure your rights are upheld.
In some cases, the discovery period involves more than the involved parties' testimonials and other witnesses. Given the nature of the complaint, an expert witness may be brought in to provide testimony to one of the case's facets.
4. Settlement or Court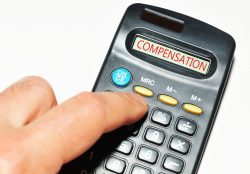 Depending on the discovery period's outcomes and the terms the plaintiff and defendant have agreed to, the case may be settled to avoid additional cost and time. The personal injury case and the payment involved consider the victim's medical expenses as a result of the injury, including future medical expenses; lost wages due to recovery outside of work; property damage; psychological and emotional distress caused by the event; temporary or permanent disability and its financial implications; and other factors.
Inevitably, many factors go into the injury and recovery of a person who has been in an accident. Depending on the severity and complexity of the injury, a diverse set of factors must be considered when determining the financial equivalent of such an injury and recovery process. As one could imagine, putting a financial figure on an injury's cost is difficult to do. Despite the highest quality legal team's expert work, sometimes a plaintiff and defendant don't see eye to eye. If the plaintiff and defendant cannot come to a financial settlement that is deemed fair for both parties, the case will go to court, where a judge will be the determining entity of fault and the appropriate payment of damages.
To ensure that your rights are upheld in a personal injury lawsuit, you must seek the support of a qualified personal injury attorney.
Contact our Personal Injury lawyer for a free consultation at our Trenton office.
If you are navigating a personal injury lawsuit, whether you are the victim or have been accused of negligence, we are here to support you.
At Cohen & Riechelson, we successfully represent clients in Bucks County and Northeast Philadelphia, Pennsylvania.
To learn more about Pennsylvania personal injury statutes of limitations and how they might impact your case, please contact us online or through our Bensalem, PA offices by calling (215) 337-4915 today for a free and confidential consultation.