Comparative Negligence and Partial Fault in Personal Injury Claims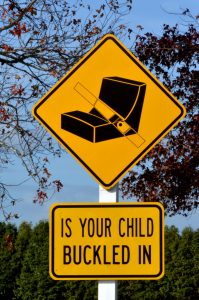 In many different cases of accident and injury, even though you were injured due to the reckless or negligent actions of another party, your own actions may also contribute to your accident, or the severity of your injuries sustained.
This is especially true in motor vehicle accidents like car accidents, truck accidents, or motorcycle accidents, as there are many situations in which the injured party contributed to their injuries. Things like not wearing a seat-belt or speeding can lead to more severe injuries than you would have sustained otherwise, but still not be the primary cause of your accident.
So, can you still recover compensation for your injuries through a personal injury claim even though you were partially at fault?
Northeast Philadelphia Personal Injury Attorneys Discuss "Comparative Negligence"
The idea behind "comparative negligence" is that it allows injury victims to still pursue a personal injury claim even though they may have been partially responsible for their accident or their resulting injuries, as long as it is determined that they are not 50% or more responsible.
However, the compensation that the accident and injury victim can receive is reduced by the same percentage of fault that it is determined they have. In other words, if you were not wearing your seat-belt, and were injured in a car accident due to the reckless or negligent actions of another driver, it may be determined that you are 25% responsible for the injuries you sustained, for example. In this case, any compensation you ultimately secure through a personal injury claim would be reduced by that same 25%.
As with any personal injury claim, but especially when there is a question of partial fault, it is critical that you retain the counsel of an experienced Northeast Philadelphia personal injury attorney.
Partial Fault and How Our Bucks County Comparative Negligence Lawyers Can Help You
Due to the fact that the compensation you can recover for your injuries is reduced by the same percentage of fault it is determined you hold for your accident, it is critical that you work with our Bucks County personal injury lawyers in exactly these kinds of matters.
Our attorneys will be able to ensure that you are assigned a fair and accurate amount of fault, allowing you to recover the maximum compensation possible. Every percentage point of fault it is determined that you had for your accident can reduce your compensation by thousands of dollars, compensation which you and your family may need to cover your medical expenses, lost income, and emotional and physical pain and suffering.
Do not let the insurance company take advantage of you by assigning you more fault than you actually have, contact our Bucks County comparative negligence attorneys today.
Contact Our Northeast Philadelphia Personal Injury Law Firm
At Cohen & Riechelson, our attorneys have been helping clients in Philadelphia, Bucks County, Bensalem, and across Pennsylvania to recover full and fair compensation in personal injury claims since 1972.
By practicing exclusively personal injury law, our firm can focus on providing you with the most knowledgeable, effective, and compassionate legal counsel possible in any personal injury matter. We believe that by working closely with each of our clients, listening to their unique needs and concerns and keeping them highly informed and involved throughout the legal process, we can better work to achieve the type of resolution that best meets those same needs and concerns.
To speak with our personal injury team today in a free and confidential consultation regarding your accident, your injuries, and your options for recovering compensation even though you may be partially at fault, please contact us online, or through our Northeast Philadelphia, PA office at (215) 337-4915.