Filing Your Initial Personal Injury Complaint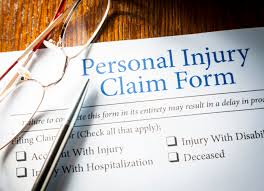 In any personal injury case, one of the most important documents your attorney will file is the initial complaint. The personal injury complaint document outlines for the court the facts of your case, and the legal basis for you seeking financial compensation. Every jurisdiction  has its own procedures and expectations for exactly how to file this document and what information it must include, so when filing for a personal injury complaint in Bucks County, PA, it is important to have a personal injury lawyer familiar with the local courts and their unique standards.
Let's take a closer look at what most personal injury complaints entail, as even though you will most likely have a Northeast Philadelphia personal injury lawyer drafting and filing it for you, it is still important that you have an understanding of what your lawyer may ask of you, and why.
Establishing the Proper Venue for your Personal Injury Claim
The first part of your initial personal injury complaint will establish why your complaint is being filed in that particular jurisdiction. You may wish to file your complaint in the jurisdiction where you live, or you may wish to file it in the jurisdiction where your injuries took place. Consulting with a personal injury lawyer can help you determine which option may be better or worse for you.
Asserting the Facts of your Bucks County PA Personal Injury Case
The next section of your personal injury complaint will seek to establish the facts of your case, and the relationship (if any) between the plaintiff (you) and the defendant (the negligent party). The purpose of this section is not to allege negligence, but rather simply outline the relevant facts of the case. This section will usually look something like this:
In the afternoon of January 4th, 2016, Plaintiff was driving his/her vehicle south on Main Ave.
At or around 5:05 pm, after verifying the light was green, Plaintiff began his right turn onto Elm St.
Defendant has been employed by Delivery Inc. as a delivery driver since April 2015
Defendant drove his company vehicle through the red light of the intersection of Main Ave. and Elm St. and struck the plaintiff's vehicle as they were making their turn.
As you can see, no claims of liability or negligence are made here, simply an outlining of the relevant details of the case.
Asserting Liability
This is the section of your complaint which takes the facts described above, and uses them to assert liability and/or negligence. Your personal injury lawyer will seek to establish and describe each separate point of liability, and how the negligence and/or breach of duty of care of the defendant caused your injury.
Seeking Damages
The last section of your personal injury complaint will outline the different forms of compensation you are seeking for your injury. These usually include compensation for medical costs associated with the treatment of your injuries, lost income or wages, and pain and suffering. An exact dollar amount is not always necessary to include, expectations differ from state to state. In general however, if your attorney does include a dollar amount, it is usually an over-estimated figure in order to prevent juries from being limited to awarding you based on your initial demand.
Contact a Bucks County PA Personal Injury Lawyer Today
As you can see, quite a lot goes into drafting your initial personal injury complaint, and much of the outcome of your case is determined by how well it is drafted and presented.
If you or a loved one has been injured as the result of another person's negligence or recklessness, the personal injury team of Cohen & Riechelson is ready to help. We have experience working with both Pennsylvania as well as New Jersey courts, and as exclusively personal injury lawyers, we are uniquely suited to helping you navigate the nuances and pitfalls of personal injury cases such as auto accidents, construction and workplace accidents, premises liability, slip and falls, motorcycle accidents, and many others .
To schedule a cost-free consultation with one of our personal injury lawyers today, contact us online or through our Bensalem, PA offices at 215-337-4915.