How to prove Medical Negligence in a Medical Malpractice Case
Negligence can be wide-ranging and can be the result of errors in diagnosis, treatment, and aftercare or health management.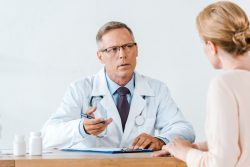 What exactly constitutes medical malpractice?  The all too common belief is that if someone is facing a medical procedure, emergency or otherwise, and the result is less than ideal then it is the fault of the doctor, hospital, or other medical staff. Though we place a high level of trust in healthcare professionals it is important to remember that they are not miracle workers. With that understanding, there are very specific circumstances where your doctor, hospital, or other medical staff may be held liable for injuries caused while a patient is under their care.
The law defines medical malpractice as a deviation from the standard of care (as set forth by the Pennsylvania Department of Health) or negligence on the part of your doctor, hospital, or other medical staff that causes harm or an injury to a patient. This negligence can be wide-ranging and can be the result of errors in diagnosis, treatment, and aftercare or health management.
Negligent Prescription of Medications or Medical Devices
Medical professionals can also be held liable for the negligent prescription of a medication or medical device if he or she ignored the manufacturer's instructions, or prescribed an incorrect medication or dosage causing an injury to the patient. Moreover, in some cases, the pharmaceutical manufacturer may be liable if a drug caused a patient's injuries. This occurs when the manufacturer failed to warn of potentially damaging side effects or dangers of the drug.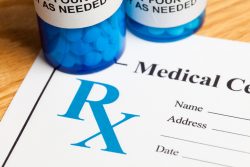 The prescribing physician is usually considered a "learned intermediary," which means that because of their superior medical knowledge, and the fact that they should have been given adequate information from the manufacturer, they are in the best position to determine whether a particular drug or device is appropriate for a patient. As a result, the physician has the primary duty of advising the patient of the risks and potential side effects of any medication or medical device he or she prescribes.
Negligence due to lack of Informed Consent
In some situations, the failure to obtain a patient's "informed consent" before administering a procedure or treatment is a form of medical negligence. Though the definition of informed consent often varies from state to state, it essentially means that a physician (or another medical provider) must tell a patient all of the potential benefits, risks, as well as alternatives involved in any surgical procedure, medical procedure, or other courses of treatment, and must obtain the patient's written consent before proceeding in cases of non-emergency or when the patient is able to give consent.
Proving a Medical Malpractice case in Pennsylvania
Often establishing wrongdoing on the part of a health care provider is difficult. It requires hiring expert witnesses, who must testify as to what the defendant should have done under applicable professional standards. Proving malpractice is also difficult because the defendants are often the ones who write the medical reports that may form the basis of the suit. In addition, some health care providers may frame their reports so as to protect someone guilty of misconduct.
Most medical malpractice cases are based on the assertion that a medical professional was negligent in treating a patient. However, in order to establish medical negligence, an injured patient, the plaintiff, must prove:
The existence of a duty owed by the health care professional to the plaintiff (i.e., a doctor/patient relationship)
The standard of care that is applicable, and how the health care professional's deviated from that standard
One or more injuries were caused by negligence – It is not sufficient that a health care professional simply violated the standard of care for a medical malpractice claim to be valid. It is also necessary to prove that an injury was suffered that would not have occurred in the absence of malpractice.
The injury or injuries that resulted in damages – It has to be proven that significant damages resulted from an injury received due to the proven deviation from the standard of care or negligence. In short, it must be shown that the injury resulted in disability, loss of income, unusual pain, suffering, or significant past and future medical bills.
We can and should expect doctors to perform at a certain level of proficiency and professionalism. When a physician fails to meet this standard of care, and it results in an injury to the patient, that patient may seek damages for medical malpractice. There are a limited number of ways to prove medical malpractice, all of them based on whether the doctor exercised the proper standard of care.
Contact our Medical Malpractice Attorneys and have your case evaluated
At Cohen & Riechelson, our medical malpractice attorneys are committed to serving our clients in Bensalem, Northeast Philadelphia, Levittown, Feasterville, Millbrook, Penndel, and the greater Bucks County region in all matters concerning medical malpractice and personal injury.
To schedule a consultation with an experienced member of our firm today, please contact us online or call our Bensalem offices at (215) 337-4915 regarding your accident, associated injuries, and your potential personal injury claim.