Northeast Philadelphia Prescription Mistakes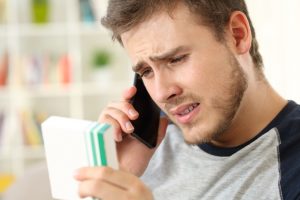 Visiting your doctor in Northeast Philadelphia shouldn't result in you worrying about a prescription mistake. However, these types of errors are unfortunately common and can result in traumatic injuries, permanent disability or in extreme cases wrongful death. Patients in Pennsylvania and New Jersey should not take the risks of medical malpractice lightly. Doctors prescribe medicine to help us maintain a good level of health. However, a mistake that leads to the wrong medicine being taken or the wrong dosage being prescribed can seriously affect a patients life.
The medical malpractice and personal injury lawyers of Cohen & Riechelson have been protecting the legal rights of patients since 1972. We have worked to gain a reputation for recovering full and fair compensation for injuries resulting from medical malpractice, as well as defective medical products for our clients in Pennsylvania towns including Levittown, Northeast Philadelphia, Millbrook, Bensalem, Feasterville, and all of Bucks County. You can rely on our extensive experience to seek a successful verdict or settlement in your medical malpractice personal injury claim. Contact us online or call us in Pennsylvania at (215) 337-4915 or at our Trenton New Jersey offices at (609) 528-2596 today for a free and confidential consultation with a member of our experienced and skilled legal team.
Defining a Medication Error in Bucks County
The National Coordinating Council for Medication Error Reporting and Prevention (NCCMERP) defines a medication error as "any preventable event that may cause or lead to inappropriate medication use or patient harm".  The U.S Food and Drug Administration (FDA) also utilizes the same definition what is meant by the term and according to the Mayo Clinic, more than one million people a year suffer from mistakes made with their prescription. There are lots of reasons and situations that result in prescription errors such as:
Giving the wrong drug by a nurse or other medical practitioner
Not correctly reading the script by pharmacists, due to unreadable handwriting
Incorrectly labeling or confusing instructions leading patients to take the wrong drug or wrong dose
Combining incompatible drugs prescribed by different physicians and taken by the patient at the same time
Suffering allergic reactions to medications causing serious or life-threatening conditions
Prescribing illegal and unnecessary prescriptions of painkillers and other drugs
Avoiding a Medication Error in Pennsylvania
With these kinds of errors affecting thousands of people every year in the United States, you may find yourself asking the question – How can you protect yourself and your family?
One of the most effective ways to reduce your risk of a medication error is to take an active role in your own health care. Take the time to learn about the medications you take — including any possible side effects. Do not hesitate to ask questions or share concerns with your health care professional.
Using knowledge as your best defense, if you don't understand something your doctor says, ask for an explanation. Whenever you start a new medication, make sure you know the answers to questions such as:
What is the brand name of the medication?
What is the medication supposed to do? What is the expected time period until I see results?
What is the correct dosage?
What are the dangers of missing a dose?
What are the possible effects of an overdose?
Are there any restrictions while taking this medicine?
Are there any possible side effects? If so, how should I deal with this?
Will this new medication interfere with my other medication(s)? If so, how?
Your doctor should help to prevent medication errors by using a computer to enter and print (or email) any prescription specifics, as opposed to handwriting one.
Medication errors can and should be avoided. These mistakes can often be prevented with more communication between health care professionals. Patients do not have to be afraid to ask questions and follow their judgment when they think something might not be right.
If you have become ill or injured because of a mistake in prescribing, dispensing or administering your medication, it is important to seek an experienced attorney. By doing so you will have the confidence to pursue your case further.
Contact our Bucks County Personal Injury Lawyers
At The Law Office of Cohen & Riechelson, our skilled personal injury attorneys aim to recover compensation for the aftermath of a personal injury. Let us fight for your case as we have been doing for over four decades in local Pennsylvania towns like Northeast Philadelphia, Bensalem, Levittown, Penndel, Millbrook, Feasterville, and all of Bucks County. Contact us online or at our Bensalem offices by calling (215) 337-4915 today to speak with a member of our legal team in a free and personal consultation regarding your individual case.