Do I Need a Personal Injury Lawyer to Settle My Motor Vehicle Accident Claim?
Personal Injury claims are complex legal matters. If not handled properly, your family may be at risk of losing out on the full compensation owed to you.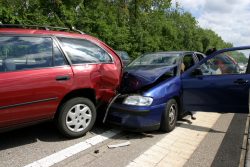 With statistics on motor vehicle accidents demonstrating that car accidents alone lead to permanent injuries for approximately 2 million drivers each and every year in the United States, this is not just a local problem but a global problem. If you or a loved one has been fortunate enough to survive an auto accident, then you know such an event can inflict anguish, trauma, and lasting physical, psychological, and financial consequences on not just you as a victim, but your family as well. Since motor vehicle accidents can refer to automobiles, public transportation, construction and commercial vehicles, trains, and other modes of motorized transport, the effect this can have on you as a motorist, motorcyclist, pedestrian, or cyclist in Pennsylvania can impact who you seek compensation from, and how much compensation may be available to you for your traumatic or personal injuries and resulting damages.
Despite the catchy commercials and clever jingles, insurance companies are for-profit enterprises that often increase their bottom line by not paying injury victims and limiting the rights of their own clients. Unfortunately, insurance companies incentivize their underwriters to water down and even deny quality claims.
You do not need to try to recover from car accident injuries alone. Personal Injury claims are complex legal matters. If not handled properly, your family may be at risk of losing out on the full compensation owed to you. We can help you decide whether to pursue legal action, collect evidence to support your claims, and represent you in court.
At The Law Office of Cohen & Riechelson (CR), our motor vehicle and personal injury accident attorneys have protected our clients' legal rights since 1972. Our experience and intimate knowledge of personal injury law have helped us recover full and fair compensation for motor vehicle accident injuries of all kinds in towns across Pennsylvania and Bucks County, including Levittown, Northeast Philadelphia, Millbrook, Feasterville, Bensalem, and Penndel.
Contact us online or call (215) 337-4915 today to speak with a member of our legal team in a free and confidential consultation regarding your motor vehicle accident and how we may be able to serve you and your family.
Two Key Steps to Take After an Accident in Bucks County, PA
Among the first steps after an injurious accident is to seek medical attention, regardless of the severity of your injuries. Some injuries, like traumatic brain injuries (TBI), may not be immediately apparent, and others may become worse over time. Providing a connection between the accident and the injuries is crucial.
Speak with an experienced Bucks County accident injury attorney who can advise you regarding your rights and contact the insurance company, help you avoid common pitfalls which can harm your case, and recommend the best course of action based on your particular situation.
Bodily Injury or Bottom Line: Are You Too Trusting of Your Insurance Company?
Despite your wanting to be honest, well-intentioned, and transparent, discussing the accident details with your own insurance company or that of the other party is fraught with potential danger. They may lead you to make statements against your own best interest, ask you to sign a medical liability waiver, or even suggest entice you to settle now for a quick payout.
These low ball offers are intended to keep you from getting the full compensation you deserve and may contain language which prevents you from taking future legal action against them. Insurance companies, in general, have a team of adjusters and lawyers who begin assessing your auto accident claim the moment they are contacted.
If you are involved in an accident, it is essential that you not sign any documents or answer any questions until you have retained an experienced Bensalem personal injury lawyer who can immediately level the playing field.
Even if you don't experience physical complications or injuries after a car accident, the psychological or emotional trauma that often affects many people is real. You're not alone. Whether it's denial, anger, agitation, guilt, shame, anxiety, or PTSD, if you or a loved one was involved in a collision, you may be entitled to compensation to cover your medical expenses, pain and suffering, lost wages, and ongoing medical needs.
How Can Hiring a Northeast Philadelphia Car Accident Attorney Help My Claim?
To put it simply, a qualified and experienced motor vehicle accident attorney handles the paperwork and insurance company interactions, so you don't have to – helping you avoid filing and legal errors and saving you time and frustration. They work for you and with you to ensure that you're making the best possible decisions, not just for now but for your future.
Proper representation from an experienced attorney can ensure that the accident is investigated right away, all of the evidence is properly preserved, a connection between physical or emotional harm that you have suffered is established, you get compensation for treatment and surgery if necessary, you recover lost wages, are reimbursed for medical expenses, and can help to create a life care plan that looks after your well-being and those impacted by your dramatic change in life circumstances.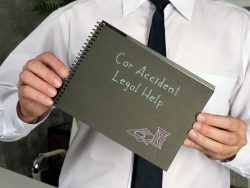 Going it alone may cost you in the long run and decrease the likelihood of getting the compensation you need to recover fully. In the most tragic of instances, where a traumatic injury has resulted in death, a compassionate attorney can assist loved ones of the deceased in filing a wrongful death lawsuit on their behalf.
If you have lost a loved one due to someone else's negligence, contact the law offices of Cohen & Riechelson. Our lawyers are prepared to help you seek justice.
Contact Our Bucks County, PA Personal Injury Attorneys Today
At The Law Office of Cohen & Riechelson, our attorneys have extensive experience helping clients across Bensalem, Bristol, Doylestown, Northampton, Yardley, and throughout Northeast Philadelphia, and Bucks County, PA with all manner of personal injury claims. We will keep you informed and allow you to attend to the physical and emotional challenges ahead. At the same time, we navigate the complex litigation process, take on reluctant and often combative insurance companies, and never charge you a cent until you are justly compensated.
Whether you or a loved one has been injured in an auto accident, motorcycle accident, construction accident, pedestrian, cyclist, or any other kind of incident, our attorneys are prepared to provide you with personal, attentive, and effective legal service to help you recover the compensation you need and deserve.
Contact us online or call our Bensalem, PA office at (215) 337-4915 today to schedule a free and confidential consultation regarding your injuries and the possibility of compensation.