Silent Epidemic: Understanding Traumatic Brain Injuries, Causes & Symptoms
Doctors consider a traumatic brain injury (TBI) a catastrophic condition that upsets life on several levels: physical, psychological, social, emotional, and even spiritual.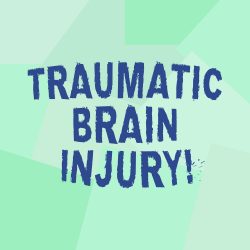 As a major cause of death and disability throughout America, the Centers for Disease Control (CDC) listed nearly 61,000 TBI-related deaths in 2019. In general, traumatic brain injuries may result in permanent or temporary impairment of the brain's functions, leaving the victim in varying states of debilitation that are negatively impacting the victim's quality of life.
The most immediate consequence of suffering a TBI is the severe financial impact resulting from medical bills from emergency room care, surgery, specialists, costly medications, and other treatments. But, then, as you attempt to return to your daily life, you may still be faced with lengthy and painful rehabilitation, an inability to work, difficulty resuming your daily activities, and haunting emotional scars that only you can see and experience.
If you or someone you love has suffered a personal injury that involved a TBI, the first thing you need to do is see a doctor. After that, you need to speak with an experienced brain injury lawyer.
If someone else's negligent actions caused your accident, you might be entitled to receive compensation for a TBI. Our highly experienced personal injury team is equipped with the knowledge and resources necessary to thoroughly evaluate and account for all of your needs, including physical therapy, rehabilitative care, adaptive equipment, and future accommodations, as well as the abstract, yet equally significant damages associated with your accident, including pain and suffering and diminished quality of life.
Contact us online or call our office at (215) 337-4915 today for a free and confidential consultation with a member of our personal injury legal team regarding your brain injury legal concerns. We have offices in Trenton, New Jersey, as well as in Philadelphia and Bensalem. Our Attorneys will meet you in the office most convenient for you or in another location, if necessary, to discuss your legal needs. In addition, we appear regularly in courtrooms throughout New Jersey and Pennsylvania.
Top Causes for Traumatic Brain Injuries in New Jersey & Pennsylvania
According to the CDC and the NJ Commission on Brain Injury Research, the leading causes of TBI's are: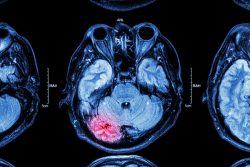 Every year between 12,000 to 15,000 New Jersey residents suffer TBI's, 1000 of which are fatal, whereas close to 2000 Pennsylvanians die from brain injuries every year. Unfortunately, approximately 175,000 New Jersey and 209,880 Pennsylvanian residents currently live with disabilities from traumatic brain injuries, while 529,000 Pennsylvanians live with an acquired brain injury.
Typical Symptoms Related to Traumatic Brain Injuries
TBI's occur as a result of trauma, tearing, or bruising to the brain tissue. This results in swelling, damaged brain matter and nerve fibers, as well as bleeding. Unfortunately, damaged brain tissue is generally irreparable, meaning brain cells and tissue that dies or is marred can result in permanent brain dysfunction.
According to Penn Medicine, signs and symptoms of a traumatic brain injury are as follows:
disorientation or confusion,
memory loss, amnesia, or "lost time,"
headaches,
dizziness,
vomiting,
loss of consciousness,
personality or mood changes (I.e., irritability, depression, agitation),
problems with attention or concentration,
depression,
blurred vision or other vision problems, and
changes in appetite.
Symptoms of TBI are distinct based on the individual sufferer, how severe their injury is, and the specific region of the brain where the injury occurred. These notable indicators, combined with several other factors, will determine the physical manifestations of a traumatic brain injury in the person injured. Unfortunately, most doctors and insurance companies rely on the radiologist's interpretation of an MRI or CT scan, which may fail to detect a traumatic brain injury and increase the likelihood that those suffering from TBI symptoms are not believed, or their suffering is downplayed.
Our traumatic brain injury attorneys work with neurologists to provide evidence of your brain injury even when diagnostic testing is inconclusive.
Living With the Long-term Effects of a Moderate to Severe TBI
The long-term effects of a TBI are difficult to predict. They vary for each individual and can range from moderate to severe, as victims often suffer from a range of complications. While some may resume their lives before the injury, others deal with lifelong impairments and lifestyle changes.
Individuals recovering from a TBI are 50 times more likely to have seizures, experience difficulty taking part in social and recreational activities, experience motor deficits, have difficulties sleeping, and have a decreased ability to keep a job or go to school.
Undiagnosed TBI's Maybe Missed in Older Adults and Senior Citizens
The CDC lists elderly adults as more likely to be hospitalized from a fall-related injury or car accident and die from a fall-related TBI than all other age groups. Part of this is because TBI symptoms overlap with other medical conditions (i.e., dementia) and may be missed or misdiagnosed.
This is significantly important among older adults taking blood thinners, anticoagulants, antiplatelet medications, and aspirin, as these medicines may increase the risk for bleeding in the brain following a TBI. After a TBI, bleeding in the brain may put a person at risk for more severe injury or death.
Contact our Bensalem, PA Traumatic Brain Injury Attorneys to Discuss Your Case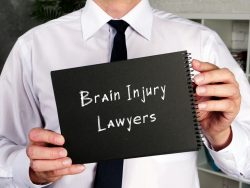 If you or a loved one has suffered a TBI in a motor vehicle accident, slip and fall accident, construction accident, nursing home accident, truck accident, motorcycle accident, or any other accident, our team of legal professionals is here to protect your family's financial future.
We know that nothing will return your life to exactly what it was before a traumatic accident. However, we can assist you in making your life the best that it can be moving forward. We take pride in serving clients across Pennsylvania towns like Bensalem, Northeast Philadelphia, Levittown, Feasterville, Millbrook, Penndel, and the greater Bucks County region.
At Cohen & Riechelson, our lawyers are passionate about advocating for innocent victims and their families. We have served those injured in Pennsylvania for over four decades and are committed to providing personalized service and zealous advocacy for every client who walks through our doors. To discuss the circumstances of your case with a member of our knowledgeable personal injury team, contact our Bensalem, PA offices anytime at (215) 337-4915.