First Steps After an Injurious Accident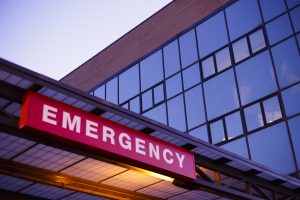 Accidents resulting in serious injuries can change the lives of victims and their families in an instant. Beyond the physical pain and the emotional trauma, many individuals find themselves in a difficult financial situation due to unforeseen medical expenses, lost wages and more. Most people simply do not know where to turn and what to do in the immediate aftermath of an injurious accident. In such a stressful time, our personal injury and workers' compensation attorneys offer some simple and effective tips for those who have suffered an injurious accident.
Call our office today if you have been injured in an accident on the job or as a result of a car accident, construction accident, slip and fall accident, dog bite, or any other kind of accident to find out about how you may be eligible for financial compensation through a personal injury or workers' compensation claim.
Know Your Rights After an Accident in Bucks County, PA
Whether your injury happened at the workplace or due to the negligence or recklessness of another party, it is important to understand your legal rights. Workers' compensation and personal injury protection insurance exists to protect victims who have been injured. In many cases insurance companies will offer you an immediate, lump sum settlement offer. This is almost always a low ball offer intended to close your claim as quickly and cheaply as possible.
Insurance companies are businesses, and their primary goal is to make money. These low ball offers are not just intended to keep you from getting the full and fair compensation to which you are entitled, but they also may contain language preventing your from taking further legal action. It is highly recommend that you do not sign anything or answer any questions until you have had the opportunity to discuss your case with an experienced Bucks County attorney.
Northeast Philadelphia Personal Injury Attorneys Discuss the Importance of Seeking Medical Attention
A proactive first step after being injured in an accident is to seek immediate medical attention. This is extremely important for several reasons:
Seeing a doctor is the only way to get the medical treatment you may require to recover from your injuries
Receiving a diagnosis from a medical professional is legal proof of your injuries and plays a vital role in your workers' comp or personal injury claim
The sooner you are able to receive a diagnosis for your injuries, the stronger the connection between your injuries and your accident. This is especially important as insurance companies may claim that your injuries were a pre-existing condition and were not caused by your accident
Doctor's diagnoses also prove the severity of your injuries and can go a long way towards the damages to which you may be entitled
Speak to a Levittown Workers' Comp and Personal Injury Attorney
Beyond the first steps of not signing anything, not answering any questions, and seeking immediate medical attention, it is highly recommended to speak with a workers' compensation and/or personal injury attorney. Our Levittown attorneys will be able to provide you with a realistic view of your current situation and offer alternatives for your path forward.
Given the highly complex nature of both workers' compensation and personal injury law in Pennsylvania, it is infeasible for a non-legal professional to expect to successfully file a claim and see it through to completion. By working with an experienced and qualified attorney, you will be giving you and your family the best possible chance of recovering financial compensation to cover expenses such as medical bills, pain and suffering, lost wages, loss of life's pleasures, and much more.
Contact our Bensalem Personal Injury and Workers' Compensation Lawyers Today
At The Law Offices of Cohen & Riechelson, our lawyers have extensive experience protecting the legal rights of those injured in accidents across Pennsylvania towns including Bensalem, Northeast Philadelphia, Levittown, Feasterville, Millbrook, Penndel, and all of Bucks County. We believe in treating our clients with individualized attention and respect, which we have been doing since our doors opened in 1972. Lean on our experience and good standing in the legal community to seek the financial compensation you need and deserve.
Call our Bensalem office by dialing (215) 337-4915 today or contact us online for a free and confidential consultation regarding your accident, your injuries, and your potential workers' compensation or personal injury claim.