Who's Responsible for Medical Bills in a Personal Injury Case?
How do Medical Bills Get Paid in a PA Personal Injury Claim?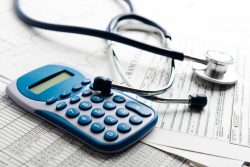 You are a victim of a car accident. As you rest and recuperate at home, the mailbox fills with medical bills from your injuries. You haven't gone back to work yet, so how will you pay these bills? The insurance company has contacted you to offer a settlement, but you aren't sure if you should accept it. Getting your bills paid is part of any settlement in a personal injury insurance filing or a lawsuit. Your best move is to contact a personal injury lawyer who can help you make the most advantageous decision to help you receive reimbursement for bills that have already been paid, those that have not yet been paid, and future bills as you continue to seek treatment. Their experience in this field could make the financial difference you need to stay afloat. Contact our law office in Bensalem to talk to a personal injury attorney about receiving payment for your medical bills in a personal injury claim in Pennsylvania. Free consultations are available at (215) 337-4915.
Impact of the No-Fault System in Pennsylvania
The no-fault system for medical bills incurred due to a car accident is paid by the driver's policy. It doesn't matter who caused the accident or which people were in what car as drivers or passengers. If you are injured in a car accident, your car insurance will pay your medical bills but only up to the amount you are covered. Typically, that amount is $5,000, which everyone knows is a drop in the bucket regarding medical costs. If you pay for extra coverage, you will receive more for your bills. Any vehicle-related accident, such as you cross the road and getting hit by a car, or when you are riding the bus, and there is an accident, or riding your bike, and there is an accident, your insurance will cover all these situations.
Insurance Companies in Pennsylvania Handling Medical Bills Payments
If you have private health insurance, it should take care of your bills. There will be some paperwork, and you will have to submit your doctor's evaluations and treatment plan, as well as the prognosis. If the other person's insurance company agrees to pay your medical bills, then your insurance company can collect the payment from them. You can also use a personal injury lawsuit against the at-fault driver. If your car insurance has paid a portion of your expenses and you were reimbursed by the insurance company for those same expenses, they may try to put a lien on your payments and request that you return the money. This is called subrogation, and it is applicable only in particular circumstances. Only HMOs and self-insured plans are open to subrogate.
How Car Insurance Companies Determine Payment Amounts
Your car insurance will pay for your medical bills, but the amount they will pay depends on the amount of insurance you have. Most drivers have $5,000 of coverage for medical costs, and liability is $30,000. If you don't own a car, but you live with a family member who does, and they have car insurance, you can use the medical coverage of the vehicle you were in when the accident happened. If you don't have health insurance and the other driver was at fault, you can seek payment from their insurance company. If they aren't insured or are underinsured, you may need to pursue repayment through a personal injury lawsuit unless you have insurance for underinsured or uninsured drivers.
Insurance premiums are relatively pricey, and unfortunately, most folks focus on the short term. Another add-on for Pennsylvania drivers is the full tort option. This extra payment mode allows you to file a lawsuit for damages against the at-fault driver. A limited tort leaves you unable to do so. Once the amount of coverage you have runs out, you are left with your health coverage, where you will most likely have to pay co-pays and deductibles.
What Is The Issue With Insurance Companies?
The problem with insurance companies is they are only looking at the bottom line. They do not give two rusty nickels for your injuries or recovery. The insurance company's primary concern is to collect money from their insurance holders and pay as little as possible of that money in settlements. They will want to cut you a check while you are still in the emergency room, and if you take their lowball offer, you need to sign a waiver that confirms you will not file a lawsuit later. They haven't seen a list of your injuries or gone over your recovery plan. There is no way they can make a fair estimate of what your financial needs are going to be. It is better to decide after speaking with your personal injury lawyer.
Additional Situations Regarding Payment
First Party Benefits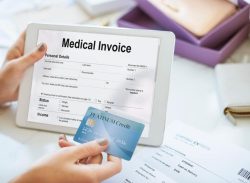 This will pay your medical bills and those of the passengers in your car up to the amount you have chosen (a minimum of $5,000). Expenses are paid for based on your coverage alone, not that of the other driver, even if they were at fault.
No Car Insurance
If you don't have car insurance, you are very limited about how much you will receive toward your medical expenses. If you can sue the other driver and prove they were at fault, you may get a settlement large enough to cover your bills.
Insurance for Underinsured/Uninsured drivers
The best way to guarantee you will have the coverage you need. The amount you pay varies depending on the insurance rates you have.
Contact our Northeast Philadelphia Personal Injury Lawyers for a Consultation Regarding the Payment of Your Medical Bills
You would be surprised how quickly insurance companies raise their settlement offers when they are contacted by your personal injury lawyer. Accident victims who have a personal injury lawyer can get up to three times as much as those who are not represented.
Frequently, we struggle to speak up and demand that we be treated fairly. Not everyone has the wherewithal to begin a tete a tete with the insurance adjuster. An experienced personal injury lawyer is a skilled negotiator, and the law firm of  Cohen & Riechelson is prepared to represent you and get you the settlement you deserve. Personal injury law is complex and challenging for the average person to manage alone. We understand the steps to take to help you recover financially as you do physically.
For your free, confidential consultation, look for us online or call us directly at (215) 337-4915. We are among Pennsylvania's most experienced personal injury law firms serving clients in Yardley, Buckingham, Doylestown, Croydon, Levittown, Newtown, Bristol, and other towns in Northeast Philadelphia & Lower Bucks County, Pennsylvania; we are ready to work for you.