Bucks County, PA No-Fault Auto Insurance Coverage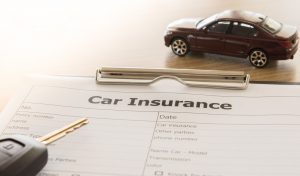 Auto insurance regulations may be strict, but they also vary greatly from state to state. In Pennsylvania, many drivers do not understand their rights after they have been injured in a car, truck, motorcycle, or even a pedestrian accident. Understanding no-fault auto insurance in PA is a great first step towards understanding how to protect you and your family's financial future after an accident. No-fault insurance statutes also play a key factor in many personal injury claims stemming from motor vehicle accidents.
Today, our car accident injury attorneys will define no-fault auto insurance, what coverages are required in Pennsylvania, and how this may impact victims of injurious auto accidents.
What is No-Fault Auto Insurance in Bucks County, PA?
"No fault" is a legal term which refers to coverage taking effect regardless of which party or entity is to blame for your accident. However, this is only part of the story. There are several complicating factors and different insurance coverage options which may play a role in your insurance transaction. Our Bucks County no-fault insurance auto accident attorneys understand that all of the following is true for PA drivers:
No-fault coverage pertains to individuals injured in the accident. If you were injured in an accident, your Personal Injury Protection (PIP) coverage will pay for your medical expenses regardless of who was at fault. These coverages do come with limits on payable damages
Property damage is not considered a no-fault issue. In Pennsylvania, property damage will be paid by the at-fault driver's insurance provider
Drivers may elect either full tort or limited tort auto insurance. This directly impacts the recoverable damages from another insurance provider through a personal injury claim
Northeast Philadelphia Auto Accident Injury Lawyers Discuss Pennsylvania Car Insurance Requirements
Our Northeast Philadelphia auto accident injury lawyers understand that no one expects to be in a motor vehicle accident. Most individuals carry auto insurance to stay legal, and not much more. Unfortunately, picking the minimums for your insurance can end up costing you and your family greatly in the long run. To further illustrate this point, here are the minimum coverages which must be carried by all Pennsylvania drivers:
$15,000 for injured victims per injured third party
$5,000 for medical expenses through PIP, no-fault coverage
$30,000 total for bodily injury to multiple parties per accident
$5,000 in property damage coverage per accident
These limits are extremely low if any substantial property damage or injury occurs. Consider that typical inpatient hospital stays cost an average of about $10,000 per day, and it is easy to see why electing for higher coverage is a great idea. It is also highly advisable to carry uninsured and underinsured motorist coverage, which is not legally required in PA. This protects injured victims in the case where an at fault driver has no insurance, insufficient insurance, or even in the case of a hit and run accident.
Injured in a Car, Truck, or Motorcycle Accident? Contact Our Bensalem Personal Injury Attorneys Today
The personal injury attorneys of Cohen & Riechelson have been recovering damages for auto accident victims since 1972 across Bucks County towns including Bensalem, Feasterville, Northeast Philadelphia, Levittown, Millbrook, Penndel and all of Southeastern Pennsylvania. If you or a loved one has been injured in an auto accident, lean on our extensive experience to recover the financial compensation to which you are entitled. We will strive to recover damages for medical bills, lost wages, pain and suffering, property damage, punitive damages, loss of consortium, and much more. Our firm is built on a foundation of high quality, ethical, and professional legal service which has stood the test of time.
To learn more about your potential for financial compensation through a personal injury claim, please contact us online or call our Bensalem, PA offices today at (215) 337-4915 for a free and confidential consultation.