How to Appropriately Prepare for a Personal Injury Deposition
To ensure that you navigate your personal injury lawsuit successfully as a plaintiff or defendant, it is important to have the support of an experienced attorney who can assist you with being well-prepared for a deposition.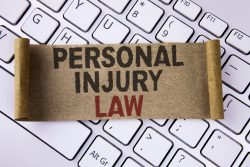 If you have filed a personal injury lawsuit, there are imperative steps to take to ensure that you receive the full compensation, also known as damages, that you are legally entitled to. One crucial aspect of a personal injury case is the deposition. A deposition is a hearing in which, under oath, you and/or other witnesses give testimony regarding the facts of the accident or illness. This deposition occurs after the lawsuit has been filed but before the trial has begun. It is the point at which an attorney has the chance to gather appropriate information regarding the specifics of the case. If you have been summoned to a deposition as a witness or to provide testimony regarding your own personal injury, an experienced attorney from our firm will be with you throughout the deposition, and help you with adequately preparing beforehand. Read on to learn more about what you can expect from a deposition, including what you need to know about the procedure, key information that the other party often looks for, and the things to keep in mind if you have an upcoming deposition or are considering filing a lawsuit against another person or entity for negligence that caused you injury.
What do I need to know about a deposition?
If you are the plaintiff in the personal injury lawsuit for which you have been called to give a deposition, you can bet that you will be answering any number of questions the defendant's attorney poses regarding your case. These questions may be pointed at information specific to your claims to financial recovery of damages in the lawsuit. If it pertains to the trial, an inquiry is fair game. As such, be prepared to be honest – remember, you're under oath – yet also speak succinctly and answer only the questions asked. Below are some pertinent pieces of information regarding your deposition hearing.
The deposition usually takes place at the law offices of either the plaintiff or defendant's counsel. There are cases, however, in which a deposition takes place at the community courthouse. Regardless of the location, a court-appointed official is present to confirm that all testimony is taken under oath. Also present are a court stenographer, who transcribes the proceedings, and in some cases, additional witnesses who have also been called to give their statement will be present.
Whether you are a plaintiff, defendant, or witness in the case, you will need to show up at the deposition if you are summoned. The request for an appearance at a deposition is often submitted to you informally (without the mandate of the court). However, given that it is an attorney's right to question all involved parties in a personal injury case at this stage in the pre-trial, should you refuse to attend a deposition, they have the legal right to seek a court order of appearance. There are some cases in which a deposition will need to be rescheduled. One of these is in the case that an attorney gets called to fulfill a trial assignment. Because trials take precedent to deposition hearings, this would be a case in which you may find out last-minute that your scheduled deposition has been cancelled or pushed back. It is wise to check in with your attorney or the attorney that requested your presence at a deposition hearing within 24 hours of your hearing to confirm that the hearing continues. Also, it sometimes happens that plaintiffs, defendants, or witnesses cannot attend a deposition due to illness, injury, or another emergency that arises last-minute. If this is the case for you, you must contact the appropriate attorney as soon as possible to reschedule your deposition.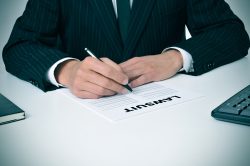 A deposition hearing is an important element of the process for an injury lawsuit in Pennsylvania, though it does not always occur in a traditional court setting. Regardless, you must prepare for your deposition hearing in the same way that you would prepare for a trial, as all you testify is on the record and being recorded, and as such, can be used against you during the trial. As noted above, be succinct in your responses and try to be as amicable as possible. Though an attorney will be trying to poke holes in your story if you are the plaintiff in the case, it is important not to be defensive. Answer to the best of your ability and give them, kindly and cooperatively, exactly the information they request and no more.
Contact our Personal Injury Attorney for a free consultation
If you are engaged in a personal injury lawsuit and have been called in for a deposition, or you are wondering if you may be eligible for compensation after being injured by an at-fault party, seek dedicated legal counsel from our personal injury lawyers right away. There is no time to waste, as the sands of time begin to run out as soon as you are injured in an accident. Don't hesitate to contact us to avoid losing your right to file an injury claim due to the mandatory statute of limitations in Pennsylvania.
If you reside in Warrington, Washington Crossing, Yardley, Northeast Philly, Lower Bucks County, or anywhere else in Pennsylvania for that matter, The Law Office of Cohen & Riechelson's renowned legal team is equipped to handle your case.
Contact us online or call our Bensalem, PA office at (215) 337-4915 today to schedule a free and confidential consultation regarding your injuries and the possibility of securing compensation.