Common Mistakes to Avoid During Personal Injury Cases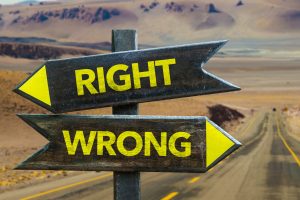 Personal injury cases are a way for victims of injurious accidents to recover financial compensation. In some cases, victims are left with a pile of medical bills, unable to work, and in a difficult financial situation. For these individuals, it is essential that they recover financial compensation through a personal injury claim so they can move forward with their lives. Unfortunately, even legitimate cases are sometimes sidetracked by common mistakes made by victims and their families. Our personal injury attorneys will identify the importance of seeing a medical professional, how to deal with insurance companies, and why working closely with a Bucks County personal injury lawyer is the best way to protect your legal rights when injured.
Levittown, PA Personal Injury Attorneys Discuss the Importance of Seeking Medical Attention
One of the most important aspects of any personal injury case is proving the details of the injury itself. That is why your Levittown personal injury attorney will likely recommend seeking medical attention as soon as possible. Try to avoid the following mistakes after an accident:
Waiting to see your doctor – many individuals delay making an appointment with their doctor or going to the medical emergency room because "they are fine". Not only is this a dangerous mistake with the potential to lead to long term harm, but it also may have a direct impact on your personal injury claim. The faster you are able to get to the doctor, the stronger the connection between your accident and your injuries.
Failing to secure a formal diagnosis – while at the doctor, do not hesitate to explain your situation. Medical offices and hospitals are well equipped to provide concrete evidence of your injuries including x-rays, MRIs, pictures, and written diagnoses.
Refusing to follow doctor's orders – last but not least, following doctor's orders is a critical part of the personal injury process. Insurance companies will try to argue that by not following his or her instructions or treatment, you failed to mitigate damages and are therefore entitled to less than full compensation.
Feasterville Personal Injury Compensation Lawyers Deal with Insurance Companies
Another crucial component of your personal injury proceedings will be interacting with insurance companies or the liable party within your case. Right off the bat, it is important to remember that these entities will do whatever they can to avoid paying you what you deserve. Your Feasterville personal injury compensation lawyer will therefore advise you to use caution and avoid:
Accepting lowball, lump sum settlements – insurance companies understand that injured victims likely have accrued serious expenses. They will use this knowledge to try and persuade victims to accept much less money than that to which they are entitled. Never accept an offer without fully understanding what your claim is worth.
Signing ANYTHING without speaking to an attorney – additionally, insurance companies will often try to get victims to sign releases, authorizations, or other documents which essentially waive your legal right to further action. Never sign anything in this situation without consultation with a qualified personal injury lawyer.
Why Speaking to a Bucks County Attorney is the most Important Step in the Personal Injury Process
Finally, and possibly most importantly, it is highly recommended that all victims of injurious accidents in Bucks County seek the counsel of a qualified and experienced personal injury attorney. The reason is simple: working with an experienced attorney will all but ensure that you will avoid all of the mistakes listed above and more. He or she will handle the heavy lifting within the personal injury legal process while you and your family can focus on your recovery and getting your life back on track.
It has also been proven again and again that injury victims who work with personal injury attorneys recover greater financial compensation. So not only will you be granting the assurance that your legal rights are being protected, but you will also likely walk away with greater financial security. Whether you have been injured in a car accident, motorcycle accident, defective product accident, construction accident, dog bite accident, or any other type of accident, do not leave your future to chance.
Contact our Bensalem Personal Injury Lawyers Today
The personal injury compensation lawyers of Cohen & Riechelson have over four decades of experience serving injured clients from local Bucks County communities including Bensalem, Northeast Philadelphia, Levittown, Feasterville, Penndel, Millbrook, and all of Southeastern Pennsylvania. Over this time, we have helped recover millions of dollars through personal injury settlements and verdicts, allowing our clients the freedom to move on with their lives after a traumatic accident. If you or a loved one has been injured in an accident, lean on our intimate knowledge of the law and our extensive experience to provide the top quality legal service that you need and deserve.
For a free and confidential consultation regarding your potential or ongoing personal injury claim, please contact us online or through our Bensalem, PA office by dialing (215) 337-4915 today.