How long does an auto accident settlement take?
Car Accident Attorneys serving Motor Vehicle Accident Victims in Bensalem, Levittown, Feasterville and across Bucks and Philadelphia Counties, PA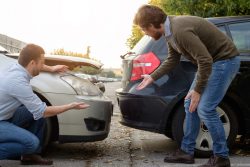 The instant of any automobile accident starts the clock on a period of uncertainty and worry. Whose fault is it? How much damage will my vehicle sustain and what will be the cost of repair? If injured, will I be out of work and when will my health return to normal? In the event of a settlement, when will I receive my compensation?
All of these questions and more that arise after a motor vehicle accident may not have immediate or clear answers. The truth is that if you manage to win a settlement to compensate you for pain and suffering as well as property damage the length of time may vary greatly until you have 'check-in hand' so to speak.  In truth, it can anywhere between months and years. Understanding all the steps that need to be taken and being patient with the process is the best course of action. These steps will include:
1. Initial Investigation After the Accident
At the scene of the accident, if you have been or feel you may have been injured and need medical transport, it is critical that you receive the care you need. However, if you are able to take pictures at the scene and take down the names and phone numbers of any witnesses it will go a long way toward helping the investigation. It is important to remember that when the police arrive at a scene, they will often try to clean up the scene and get the vehicles out of the flow of traffic. This changing of the initial position of the vehicles can cloud who is at fault. Taking some pictures will allow you to document where the cars are located, the damage sustained to any involved vehicles, any debris, witness information, and weather conditions. This can easily be done with your smartphone. Additionally, take note of any businesses which may have surveillance cameras that may have caught the entire collision on tape.
2. Medical treatment for Car Accident Injuries
Receiving immediate medical treatment is the most important step in getting your life back to normal after an auto accident. This may begin with the paramedics who arrive on the scene and may continue with care from a doctor. Be sure to explain the circumstances of your accident as well as any and all of your symptoms. Describe all of your pain in detail even if it may seem minor at the time. Quick medical treatment can help keep your injuries, even those that may seem slight, from getting worse and causing more long term and harmful symptoms.
3. Contact Your Insurance Provider After an Auto Accident
After an accident, it is highly recommended to notify your auto insurance company of the accident. For individuals accidents are rare. However, your insurance company deals with them every day. You should put that experience to work for you. Often your insurance company is in the best position to help you get your vehicle fixed. Then, your insurance company will seek reimbursement from the insurance company of the at-fault driver. Or provide you with the funds you deserve under your policy if the fault is yours.
4. Contact an experienced Bucks County Car Accident Attorney
Consulting an experienced motor vehicle accident attorney who is familiar with personal injury cases will help ensure the insurance company does not take advantage of you. In addition, an attorney is able to help you deal with the numerous calls you will receive from the insurance adjusters, conduct investigation, and push back against low settlement offers made by the insurance company.  Furthermore, an experienced attorney will have recommendations of doctors who are experienced in handling car crash victims as well has had skilled investigators who will work on your side. Just as insurance companies deal with car accidents regularly so do motor vehicles, accident attorneys.
Steps your Pennsylvania Attorney will take toward getting you compensation for your accident
After your medical condition, injuries and property damage has been established, your attorney will submit a demand for settlement to the insurance company on your behalf. It is usual for the insurance company to make the first offer; however, in most cases, this is just the beginning of negotiations with the insurance company until a truly fair offer is presented. In this stage, the value of a skilled personal injury and a motor vehicle accident lawyer cannot be understated.
Case Settles or a Lawsuit is filed
After receiving a final offer from the insurance adjuster, it will be your decision as to whether you want to settle your case or whether you want to file a lawsuit. Insurance companies know that many clients will say they are not the type of people who would file a lawsuit and may want to settle. For this reason, they often offer low amounts. Your attorney will provide guidance on whether the offer from the insurance company is fair and whether it makes sense to continue with a lawsuit.
After the lawsuit is filed it can be resolved by either mediation, if both parties agree, or at trial. Both have their benefits but it will depend on your situation which one is best for you and your individual case.
Mediation is a dispute resolution process in which a neutral third party, the mediator, facilitates a discussion between the parties to a lawsuit in order to promote the voluntary settlement of the case instead of a trial.  The mediator must be agreed upon by both parties.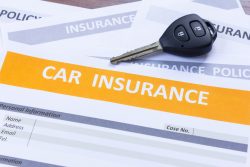 If mediation is unsuccessful, your case will proceed to trial. It is important to know that a trial may not happen until more than a year after the lawsuit is filed. At trial, it is the responsibility of the injured person has the burden of proving that the other driver was negligent. To prove negligence, the injured party and his or her attorneys will have to show that the other driver failed to use an ordinary standard of care and his failure caused your injuries. In addition, it is the responsibility of the injured party and his or her attorneys have to show how much money the jury should award in damages. Individuals who are called to testify may include you, the other driver, witnesses, police officers, doctors, as well as other experts.
In the end, it will be a jury who decides who is more at fault in your accident and thus who is to blame for your injuries and/or damaged property. Given that the strength of your case often depends on how well it is presented, a skilled and knowledgeable attorney is invaluable in making a successful claim.
Contact Our Bensalem Auto Accident Attorneys Today
Contact us online or over the phone by calling (215) 337-4915 to speak with a member of our personal injury legal team at our Bensalem offices. We will be standing by to discuss your accident and injuries in a free and confidential consultation today.