Demand Letter, The Starting Point in a Personal Injury Claim
A Demand Letter Initiates Negotiations for Compensation Related to Personal Injury Cases Such as Medical Expenses, Lost Wages, and Pain and Suffering.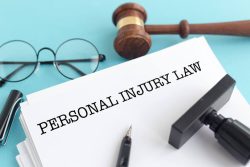 A demand letter is essential to your personal injury case and is sent to the liable party.  It describes how you were injured, who is at fault and why, how much you expect to receive in a settlement, and your expenses as a result of the accident.
Multiple Purposes of a Demand Letter in Pennsylvania
Their main purpose in personal injury cases is to inform the insurance adjusters handling your case about your lawyer's position and their opinions regarding your accident.  It is probably the first time an adjuster has seen the facts of your accident structured in this way.  If you are injured in an accident that was preventable but for the other party's negligence, a demand letter's purpose is to get the ball rolling in the settlement negotiations between your attorney and the insurance company of the party at fault.
It is generally the first time the adjuster has seen all the facts about your case and why you allege the other person was at fault.  Your lawyer will provide evidence for your case to buttress your demands.  It also serves a a conduit to learn about the extent of your injuries, medical prognosis, and expenses, as well as property damage. Finally, the purpose of a demand letter is to let the insurance adjuster know how much you and your lawyer request in monetary compensation.
Must-Include Information in a Demand Letter
A demand letter has a certain structure and includes several pieces of important information that your attorney will include.  The details of the accident, including why the at-fault party is liable.  The letter will include a list of your losses, explaining them in detail.  It will also have the amount of time they have to answer and what actions will follow if your requests are not met.
Your attorney will create a detailed list of each specific loss, including property damage, lost wages, pain and suffering, and medical costs.  They will give reasons as to why these items are important to your case and how their worth has been calculated, providing clear evidence such as witness statements, photos, medical bills, and expert testimony if necessary.  Non-economic damages such as pain and suffering need to be handled by an experienced personal injury attorney who is aware of how to set a reasonable amount for non-economic damages.  If the amount is set ridiculously high, it will be harder to move forward, and you don't want it to be too low, as it could prevent you from obtaining a fair settlement.
Drafting a Formal Demand Letter with the Help of Your Attorneys
You are going to want your demand letter to be written in a formal language that reflects the seriousness of your claim.  Working with an attorney in this process substantially augments the possibility of obtaining fair compensation.  If the insurance company balks at your demands, this could be the beginning of a drawn-out negotiation process, and you will want an expert by your side.
Outlining the Key Elements of a Demand Letter
The heading of your letter should name the parties and their roles in the case.  Your name and address should be first. The insurance company's and adjuster's name and address should go below that. The name of the at-fault party, the claim number, and the policy number should follow. The introductory paragraph should briefly explain the accident and your injuries.  It should contain a general outline of the accident, such as where and when it took place and who was involved.  The second paragraph should briefly describe the damages you are requesting.
The next section is the longest one.  This describes the details of your claim.  Step by step, starting with background information and a meticulous description of the accident.  Additionally, a list of all injuries and property damage, the steps taken to repair the damage, and the medical treatment received because of the accident.  The final part of this section should assess the reason why the other party is directly at fault for causing your injuries.
After providing all of the information about the accident and the damage it caused, the next paragraph is the demand for compensation.  A list of specific damages, such as repairs to your property, medical care, and lost wages, go first.  Secondly, is the section requesting non-economic damages such as pain and suffering, emotional distress, PTSD, and diagnosed anxiety or other trauma-related mental health issues.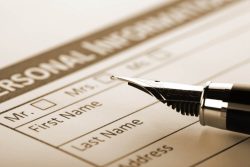 The demand letter closes with a general restating of your case in one or two sentences.  A suggested timeline can get things moving along, but they are not obligated to follow it.  When you mail the letter, use certified mail with a requested return receipt to prove they received it.
All of the evidence is placed in the final part of the letter.  This includes doctor's reports, medical bills, repair costs, treatment costs, physical therapy, photographs of injuries, property damage, and the accident site.  Reports from general witnesses or expert witnesses are also placed here.
Is There a Best Time To Present a Demand Letter?
It is a good idea to wait until you are fully recovered, reaching what is known as the maximum medical improvement.  It is good to wait until this mark has been reached because the complete treatment of your accident may not be known until then, and you won't have an accurate amount to request.  It is also possible to request future economic losses if they can be proven.  An inability to return to work or a loss of enjoyment of life can be a part of future losses.
Contact our Caring Northeast Philadelphia Injury Lawyers for Help Drafting Your Demand Letter
Can you write your own demand letter legally?  Absolutely.  Should you?  It is a bad idea.  The attorneys at Cohen and Riechelson have years of experience in personal injury law in Langhorne, Warrington, Bensalem, Doylestown, Croydon, and across Pennsylvania, including in Northeast Philadelphia and Bucks County, and are experts in their field. We know how to compose a demand letter that perfectly fits your situation.  We know the tricks insurance companies use to give our clients less than they deserve, and we stop that cold.
You need an attorney who is precise, organized, and detail-oriented.  We will include every fact and detail in your demand letter, leaving no stone unturned in our investigation.  We will coordinate our efforts with the medical specialists who are treating you to have full knowledge of your pain and suffering.
If you have been injured and want to start the settlement process with the at-fault's insurance company, now is the time to get started.  Call us at (215) 337-4915 or contact us online.