What Evidence is Required to Prove a PA Personal Injury Case?
Your personal injury claim must be supported by evidence in court, so knowing what you need is important for gathering the necessary proof.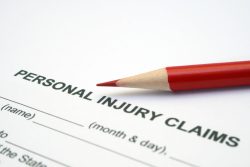 To be successful when submitting a personal injury complaint, gathering as much evidence as possible is the cornerstone of any case. Accidents happen; it is a fact.  Sometimes they are merely circumstantial.  Other times, you or a family member is seriously injured due to someone else's negligence. You have a right to sue them for damages, but that is no easy feat. You are required to prove that your injuries directly resulted from their careless actions.
The most common type of personal injury accident is a car accident.  Every week, there are thousands of accidents across the country, ranging from fender benders to seriously traumatic events. Not all accidents are due to carelessness or negligence, but many are. Other accidents include slips and falls, medical malpractice, motorcycle collisions, truck accidents, and other examples of failure to exercise duty of care.
Personal injury also includes intentional acts, such as assault and battery.  Defective products that cause damage can also be the subject of a suit.  When part of a consumer product is defective, and you are harmed because of it, you deserve to seek damages.  Personal injury laws apply in cases ranging from property damage to serious injuries, permanent disability, and wrongful death.
The Value of Gathering Evidence For Your Personal Injury Case in Pennsylvania
You can be the most pleasant, sincere person in the world, but a judge will not award you damages based on your word alone.  It would be best if you showed in court how the accident occurred, who was responsible, and how you were injured because of their negligence.  The exact evidence you need can change depending on your specific case.  No two accidents are the same, so what worked for your cousin Scooter in his defamation case may not work for you. Gathering as much evidence as early as possible is key to your success.  You have two years from the date of your accident to file your personal injury case.
Proof of Fault and Proof of Damages are the Two Main Categories of Evidence
Proof of fault supports your story of how the accident happened and that it was the direct result of the negligence or direct actions of the person who harmed you.  Examples of proof of fault include a police report, statements from witnesses at the scene, photos or videos of the area or product, and official recall notices or warnings (such as on a company's website).
Proof of damages covers the impact the accident had on your emotional and physical health and other ways your injury has impacted your life. The more cut-and-dried aspects are medical bills, medications, physical therapy, mobility equipment such as a wheelchair or crutches, lost wages, and pain and suffering.  Proving pain and suffering is more abstract and subjective.  It is a good idea to keep track of your physical, emotional, and mental progress each day of your recovery. You are also taking pictures of your injuries in different stages of recovery. Testimony from your mental health professionals as to your long-term prognosis and how your injury will affect your life in the future.
Examples of the Main Types of Evidence
Digital Information
In the age of social media and cell phones, any unusual occurrence, such as an accident, may be recorded on someone's phone.  Photographs of the accident site, damage, and injuries are also used as evidence. Recordings from private or public closed-circuit cameras can also provide additional evidence.
Medical Records
Medical diagnostic, treatment, and prognostic determinations can give detailed information about the seriousness of your injuries. Your records should include the original diagnosis, treatment plan, physician's notes, hospital records, ambulance records, ultrasounds, x-rays, lab work, necessary medical supplies and equipment, prescribed medication, and therapy sessions.  Therapy can be physical, emotional, or vocational therapy. When gathering medical reports, be sure to have those of any specialists, even if they only saw you briefly.  If the insurance company asks you for hospital documents up to and including the accident, notify your personal injury lawyer right away.
Police Reports
Accidents or police reports can provide additional evidence for your case.  If you called 911, what you said in the recorded phone call could hold necessary information.  Police reports can also give a good picture of what happened as well.
Witness Testimony
Eyewitness testimony is seen by the court as powerful evidence, especially when it comes from a bystander who does not know the plaintiff. Since they don't have a dog in the fight, they are more likely to be determined as credible. If at all possible, get the contact information of any witnesses at the scene of your accident.  Having your personal injury lawyer interview them right away is valuable because our memories can change or be lost if too much time has passed.
Expert Testimony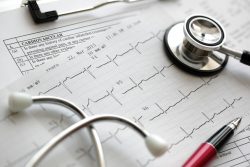 Expert testimony can provide your case with solid evidence.  Professionals familiar with research regarding your topic, specialists such as doctors, psychologists, scientists, and engineers, can provide detailed information about your accident.
Personal Log
You provide the last kind of evidence.  By writing down everything you remember about the accident, documenting your injuries, and discussing your pain.  Use it also to talk about activities you cannot do now, concerns over work, worries about treatment, and bills.  Also, rate your pain on a scale of 1 to 10 (1 feeling no pain and ten feeling extreme pain).  Your personal injury attorney can use this journal to demonstrate how difficult the whole experience has been for you and your family.
Challenges for Gathering Evidence in Personal Injury Cases
Getting the information needed for your personal injury case can take a lot of work. Sometimes witnesses move away or can't fully remember what happened.  You could lose your video evidence if closed-circuit video systems aren't properly maintained. But one of the most problematic parts of gathering evidence is that it is difficult to get the evidence you need if you are severely injured.  You have to rely on your attorney and family to help you. Equally as problematic is the fact that evidence disappears.  That spill you slipped in is gone.  The cars have been towed away. Those stairs have been repaired. This is why you should hire a personal injury attorney as soon as possible.
If You Have Evidence to Gather, Talk to an Experienced Personal Injury Attorney Today
With the proper evidence and the right personal injury attorney, you have the recipe for winning your personal injury case.  The determination and tenacity of a personal injury lawyer can make all of the difference. To maximize your possibility of being awarded the damages you deserve, your attorney can gather the evidence you need to build a firm foundation for your case.
The lawyers at our dedicated Personal Injury Firm have been handling and winning personal injury claims for thirty years.  Fighting passionately for our injured clients' rights is what we do successfully every day. We know the physical and emotional trauma that your accident has caused you, and we want to help in Levittown, Doylestown, Bensalem, Frankford, Jenkintown, Croydon, Bucks County, and towns located near Northeast Philadelphia.
Call the office of Cohen & Riechelson at (215) 337-4915 or complete our online contact form for a stress-free, confidential consultation.  The clock is ticking, and evidence can be lost, so call us today.