The Importance of the Police Report after an Auto Accident
Regardless of how safe a driver you are, unfortunately, accidents are a real possibility.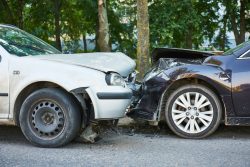 When they do, injuries are very often likely to occur. The National Highway Traffic Safety Administration (NHTSA) reported that in 201, there were nearly 37,000 deaths across the United States caused by automobile accidents. Even when results aren't fatal, a minor accident could result in an injury that doesn't show up immediately. For this reason, if you are in an accident in North East Philadelphia that appears minor, the best thing to do is to contact authorities to file a police report. This way, if an injury appears following the accident, you will have both covered your legal duty to report the accident as well as taken steps to initiate a personal injury claim.
Does Pennsylvania require that car accidents be reported?
In North East Philadelphia and the rest of Pennsylvania, a car accident must be reported if the collision has any of the following outcomes:
Someone is injured in the accident, even if the injury is minor or otherwise non-life-threatening
Someone is killed in the accident
One or more vehicles is damaged in such a way that it inhibits the driver from safely exiting the scene of the accident
In the above cases, Pennsylvania law posits that the accident must be reported to police within five days.
Is a police report the same as an accident report in Lower Bucks County?
A police report and accident report are not the same. Though they may share much of the same information. When police are called to the scene of an automobile accident, they will complete an accident report. This is a place in which details and information regarding the accident are gathered by the reporting authority, as well as contact information for involved parties and witnesses. A police report is a report in which details regarding a crime are gathered. Unless the accident involved a crime such as driving under the influence of drugs or alcohol or leaving the scene of an accident, the pertinent report will be an accident report.
Can an accident report be filed days after an accident? How long do you have to file a report?
As noted above, a person has five days under Pennsylvania law to file an accident report. However, it is highly recommended that all involved parties in an accident remain at the scene until authorities arrive to complete their accident report so that it is confirmed that the authorities have the contact and insurance information of all involved parties and witnesses. Additionally, if one waits until after an accident, they lose any witness statements that could affect the outcome of an insurance claim.
How important is an accident report in Northeast Philly?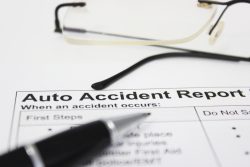 An accident report can turn out to be a very important official document in a personal injury case. Why? Because a person is legally required to file an accident report if someone is injured or killed in an accident, or if there is sufficient damage to a vehicle, the absence of an accident report can be used by a defendant's attorney to prove that an injury for which they are suing the other driver for damages was not substantial. This means that in addition to filing an accident report to ensure that there is the official documentation of the accident with the contact information and witness statements of all involved and witness parties, as well as authority accounts of the climate and pertinent details; any personal injury claim that you file later on can be backed up with the evidence that the accident was substantial enough to require an accident report.
Have you been in an accident, and are unsure whether to file an accident report? Contact our PA Personal Injury Lawyer for a free consultation today
Immediately after a car accident, pull your car over to a safe place out of the way of traffic. Ensure that everyone in your car is safe, and check that all other involved motorists are also safe. If anyone is injured, call 911 for both emergency medical personnel and local authorities to be dispatched. Once you are sure that everyone is out of harm's way, obtain the contact and insurance information of all involved drivers while you await the authorities. Take ample photographs of the scene of the accident, including where your car was hit, skid marks on the road, road signs indicating the location, and any signs showing applicable traffic laws. As you provide your information to authorities and speak to other drivers, never admit fault. In the time following the accident, another driver's insurance agent may contact you; their role is to draw you into claiming fault, so be sure to pass them on to our auto accident lawyer who will speak to them on your behalf.
Making the right choices following an automobile accident can be confusing. Make sure you have a skilled accident attorney supporting you. We successfully represent clients in Burholme, Frankford, Juniata, Croydon, Buckingham, and towns located near Northeast Philadelphia & Lower Bucks County to ensure that they are protected following an accident.
At Cohen & Riechelson we understand how important it is to properly document an accident. Contact us at (215) 337-4915, or fill out our online contact form for a free consultation to discuss your accident and pursuing maximum damages for your injuries and other harm.