Personal Injury Claim Timeline: How Long Will it Take to Get a Settlement Check?
On average, people who stand up for their rights, retain a lawyer and negotiate their settlement receive more money than those who don't.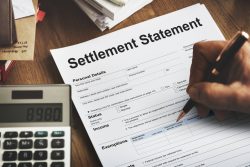 A common worry of people trying to obtain personal injury settlement after an automotive accident, workers' comp, or slip and fall injury is how long the process takes to resolve their claim. With medical bills and expenses piling up, for people eager to quickly receive settlement funds so they can focus on recovering from the trauma of the accident, the process can be exhausting. In reality, the time needed to settle a personal injury claim varies significantly from case to case, which means that many cases take anywhere from a few months to five years to be resolved.
On average, people who stand up for their rights, retain a lawyer and negotiate their settlement receive more money than those who don't. Putting their case in the hands of an experienced and trusted lawyer means they are less likely to be lowballed by the insurance companies, and they are less likely to rather than leave thousands of dollars on the negotiating table.
Assuming you are within the statute of limitations, if you're thinking about making a personal injury claim, your best first step might be to sit down and discuss your situation with an experienced personal injury attorney. Hiring a lawyer who can efficiently handle a personal injury case can speed up the settlement process and avoid undue delays.
At Cohen & Riechelson (CR), our experienced team of personal injury attorneys can help ensure that your claim settles as quickly as possible while still protecting your rights to proper compensation. Our unique approach helps our clients tend to their own recovery instead of worrying about recovering their fair share of damages caused by their accident and move on in health as soon as possible. We abide by a contingency model, which essentially means that we work for you for free until you receive compensation.
Contact us online or call us at (215) 337-4915 today to schedule a free, no-risk consultation with a personal injury lawyer.
Typical Factors Which Determine How Long It Takes to Get a Settlement in PA
The length of time it takes to resolve your case and get a settlement case vary based on the:
the complexity of the case
the severity of the injuries
amount of damages
Court schedule
insurance company and how willing they are to be reasonable
victim or victim's family ability to be patient and hold out for the best offer
Can I Get a Personal Injury Claim Settlement Without Going To Court?
Most cases do not go to trial, and is often the case, will be settled out of court. Time seems to be the main factor as it is usually in the best interest of both parties to settle out of court rather than undergo a drawn-out trial process.
For cases that make it to trial, if the party suspected of being liable loses, they'd have to costs associated with a trial, including legal fees, private investigation, expert witness hiring, and other professional contracts add up in cost.
Plaintiffs Best Interest to Settle in Many Cases
Contrary to what one might think, it's also in the injured party's best interests to settle out of court. Since the typical agreement between a personal injury attorney and their client is a contingency fee arrangement, the plaintiff does not pay attorney fees unless they benefit from the settlement results.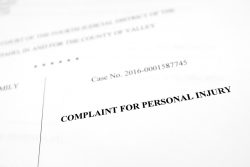 Therefore, a settlement's cost incursions (i.e., additional legal counsel, private investigation, expert witness hiring, depositions, etc.) tend to be much lower than that of a trial, and the plaintiff will likely pocket more in compensation upon settling.
If you have been involved in an accident and seek recovery for injuries sustained, contact our personal injury law office to speak with an experienced member of our legal team to discuss the next steps to ensure you receive your fair share promptly and avoid common mistakes in personal injury cases.
Contact our Bensalem Personal Accident Injury Attorneys Today
At The Law Office of Cohen & Riechelson, we believe in keeping our clients informed and actively involved throughout the entire claims process, which leads to more favorable outcomes and more satisfied clients. Our team of personal injury attorneys has experience serving clients in our local Pennsylvania community, including Bensalem, Philadelphia, Feasterville, Bristol, and Levittown, PA.
We take pride in protecting the legal rights of victims and their families after injurious car accidents, motorcycle accidents, nursing home accidents, slip and fall accidents, or any other kind of accident. In our 45 plus years of practicing personal injury law, we have learned how to effectively and efficiently achieve successful resolutions for all manner of personal injury claims.
Contact us online or through our Bensalem offices at (215) 337-4915 today to speak with a member of our legal team in a free and confidential consultation regarding your accident injury and your potential personal injury claim.