What if the Other Driver Fled the Scene of a Bucks County, PA Auto Accident?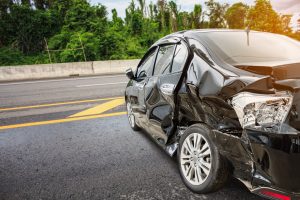 Being involved in a hit and run auto accident can be terrifying. Before you realize it, you have been struck by another vehicle and they may be gone without a trace. For accident victims who have been seriously injured or have suffered extensive property damage, this may make potential personal injury claims difficult to pursue. However, there are a few available options to victims when the at fault driver fled the scene of an accident. Whether you have been injured in a car accident, motorcycle accident, truck accident, pedestrian accident, or any other type of motor vehicle accident, it may be possible to recover financial compensation to cover your damages.
Our experienced hit and run accident injury lawyers will be discussing the legal process for personal injury claims for hit and run accidents and the possible options available when the culprit is never found.
Northeast Philadelphia, PA Hit and Run Accident Injury Attorneys
In the majority of cases, hit and run accidents occur because the at fault driver flees the scene to avoid arrest. This can be because they were driving while intoxicated, driving without a license, driving while in possession of contraband, and more. Additionally, committing a hit and run is a criminal offense, potentially leading to third degree felony charges, jail time, and heavy fines. There are two basic scenarios which our Northeast Philadelphia hit and run accident injury attorneys deal with:
The other driver is located – if the police are able to find the at fault driver, there is a good chance that a personal injury claim will be successful. However, it is important to understand that many hit and run offenders will not have auto insurance, which is virtually the same as not identifying the other driver (from a personal injury claims perspective).
The other driver is not identified – in this case, recoverable damages will be sought through the victim's own insurance provider. This is still quite possible when the victim carries uninsured/underinsured motorist protection.
Uninsured Auto Insurance Coverage in Bucks County
As discussed in the previous section, a large percentage of hit and run personal injury claims will involve uninsured and/or underinsured motorist coverage. Essentially, these insurance options cover an accident victim in the case that the other driver does not carry auto insurance or adequate auto insurance. Uninsured and underinsured motorist protection is not mandatory in Pennsylvania, but is highly recommended.
Our Bucks County auto accident injury attorneys will work with your auto insurance provider to pay damages for medical expenses, missed wages, pain and suffering, and more. It is also important to understand that much like Personal Injury Protection (PIP) coverage, your policy will come with limits on the damages recoverable. In the case where a hit and run offender has auto insurance, our attorneys may seek damages from their auto insurance provider and your auto insurance provider to reach the highest possible payouts.
Injured in a Hit and Run Auto Accident? Contact our Bensalem, PA Car Accident Injury Lawyers Today
At Cohen & Riechelson, our hit and run accident injury lawyers have been protecting the legal rights of local Bucks County residents from towns across Bensalem, Penndel, Levittown, Northeast Philadelphia, Feasterville, Millbrook, and all of Southeastern Pennsylvania since opening our doors in 1972. Our firm has recovered millions of dollars in successful personal injury verdicts and settlements for our clients and their families. We are proud to offer ethical, personalized, and highly effective legal solutions so our clients can focus on getting well in the wake of an injurious accident.
To learn more about your rights as a hit and run victims, please contact us online or call our Bensalem, PA offices today at (215) 337-4915 for a free and confidential consultation.