Boost Your Personal Injury Claim with the Word of Expert Witnesses
Expert Witnesses, Especially Medical Experts, Play a Crucial Role in Establishing Negligence by Providing Specialized Knowledge and Insight into Your Personal Injury Case in Pennsylvania.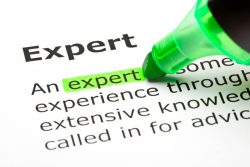 Most personal injury claims are based on a legal theory of negligence. In order to prevail in a negligence claim, the plaintiff (the injured party or their surviving family) must prove four main elements: duty, breach, causation, and damages. Duty refers to a standard of care that the defendant was required to act with. For example, a driver has a duty to operate their motor vehicle as a reasonably prudent person. If a defendant deviates from this standard of care, then they have breached their duty.
However, in order to prevail in a claim for damages, the plaintiff must additionally prove that this deviation from the required standard of care was the direct and proximate cause of their injuries. Finally, the plaintiff must be able to prove the exact amount of damages they suffered as a result of the defendant's negligence. To meet this burden and recover compensation, the plaintiff must often hire an expert witness.
Why Do You Need a PA Personal Injury Expert Witness on Your Side?
Some of the elements of negligence can be established simply by communicating facts to the jury without any complex analysis. If a driver was intoxicated and their blood alcohol content level was over the legal limit, the plaintiff can use this evidence to establish the defendant's breach of their duty to drive as a reasonably prudent person. If a police report and street cameras show the defendant running a red light and hitting the plaintiff, these facts also establish a breach of the defendant's duty of care. However, some elements that must be proven to win a negligence claim require more specialized knowledge and expert analysis than a layperson is able to provide.
What Type of Information is Provided by Medical Experts?
In a personal injury case, analysis from a medical expert is the most common expert testimony needed to establish negligence. A medical expert can testify to the nature and extent of the plaintiff's injury, the cause of the injury, and the plaintiff's need for future care. There may be even more technical issues that a medical expert must address as well, like what portion of a plaintiff's injury, condition, or symptoms are attributable to a preexisting injury and what portion is attributable to the accident at issue.
A medical expert in a personal injury case could be one of the plaintiff's treating physicians or an independent medical examiner that is hired by the plaintiff or the defense to review all of the plaintiff's medical records, including imaging records like x-rays, MRIs, and CAT scans to opine on various issues in the case. Typically, an independent medical expert will summarize their findings and expert opinion regarding the cause of the plaintiff's injuries and the need for future care in an IME report. The party that hired the IME will usually conduct a deposition of the expert in which they will ask the expert questions about their report while the expert is under oath. Then, the expert's report and report can be submitted into evidence.
Medical Experts in Medical Malpractice Cases
In medical malpractice cases, expert medical witnesses with specialized experience and knowledge in the area of medicine in which the alleged malpractice is said to have occurred can examine the facts of the case and provide an opinion as to what mistakes, if any, were made, how the mistake(s) caused the plaintiff's injuries (or death), and the resulting damages.
Vocational Experts also Have a Say in Personal Injury Cases
Medical experts are not the only type of expert that may be needed in a personal injury case. There are also vocational experts who can opine on a plaintiff's ability or inability to work, accident reconstructionists to opine on the facts and cause of the accident, and engineering experts to opine on issues like product liability or structural problems with a bridge or roadway.
Importance of Expert Testimony in Personal Injury Cases
Depending on the nature of your case, testimony from one or more of above-listed experts may be necessary or helpful in winning your case. While not every case requires an accident reconstructionist or vocational expert, the vast majority of personal injury cases do involve a medical expert, particularly if there is any dispute as to the nature and extent of the plaintiff's injuries or the cause of the injury. Whenever a case is not settled and goes to trial, a medical expert will usually be necessary. However, obtaining the opinion of a medical expert can be very helpful in settlement negotiations, even if you do not plan to litigate your case in court because it bolsters the strength of your case and shows the defense that you are serious about pursuing your claim against them.
Admitting Expert Witnesses in an Injury Case Under PA Law
Testimony by expert witnesses governs the admission of expert testimony into the court record. The rule states that the testimony must concern a subject matter that is not within the common knowledge of an average juror, the expert must testify about a field that is state of the art, and the expert must have sufficient knowledge and experience in the field.
An Effective Approach for Choosing the Appropriate Expert Witness for an Injury Claim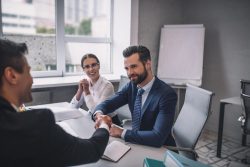 Although an expert witness must have specialized knowledge and experience in the field in which they are providing their expert opinion for a personal injury or medical malpractice case, it does not follow that every expert in a particular field also has specialized experience in formulating their opinions into a report or testimony in a manner that will be persuasive to jurors or a judge. Therefore, it is important to find an expert in the appropriate field who is also experienced in serving as an expert witness in litigation cases. For example, an orthopedic surgeon may be very skilled at performing neck surgeries and perform medical services with the utmost care, but that does not mean that they can expertly explain the standard of care and how another surgeon has deviated from it in a way that is easily digestible and understandable to a juror.
Contact a Bensalem Injury Lawyer about Using Expert Testimony in Your Case
When you hire a lawyer at our personal injury law firm to represent you, your lawyer will be responsible for identifying and hiring the experts needed in your case. Typically, our attorneys will also pay all of the fees required to obtain an expert report and depose the expert. This is because personal injury and medical malpractice lawyers such as ours work on a contingency basis, which means that you do not owe any legal fees upfront, and you will not owe any legal fees unless you win your case. Then, we will be paid a percentage of your settlement or court judgment, not directly out of your pocket, when you are experiencing the financial and physical strains of accident injuries before receiving financial compensation.
Identifying and hiring the appropriate expert witnesses can be time-consuming and will often make or break your case. By working with our skilled and experienced personal injury lawyers at Cohen and Riechelson, you can rest assured that we are handling all of these complex elements of your case and that we are just as invested in the outcome of your case as you are. We assist injured plaintiffs in personal injury actions involving motorcycle accidents, car accidents, slip and falls, truck accidents, pedestrian accidents, and other accidents in Warrington, Croydon, Levittown, Morrisville, Fairless Hills, and across Northeast Philly. Contact us at (215) 337-4915 or complete our contact form online.