Pre-Existing Conditions, a Present Accident and the Right to File a Claim
A Pre-existing Condition is an Injury Previous to an Accident That Requires a Level of Knowledge to Successfully Pursue a Claim; We Can Help You Do It.
Personal Injury Claims Influenced by Pre-existing Conditions
A pre-existing injury can diminish what an insurance company will pay or what a jury will award in a lawsuit. Insurance companies say that any injuries are because of a person's previous problem. In other words, they are looking for any way not to pay the claim or to pay as small a sum as possible. For example, if you hurt your knee playing baseball and your accident was a slip and fall where you hurt your knee, then the defense will say that your injury was caused by your sports injury and not by the decline and fall in the grocery store.
Most Common Pre-existing Condition-related Injuries
Many injuries are related to pre-existing conditions, such as:
joint injuries
ligament or cartilage damage; and
Differences Between Aggravation and Exacerbation
The aggravated injury does not change your diagnosis. The pre-existing condition is still there. It's worse than it was. If it's aggravated, it is now worsened forever. Frequently, doctors will see you after 6 to 8 weeks most of the time. The aggravation of a condition someone had before causes a permanent change in someone's disability.
When you have a non-permanent injury that gets worse, if you have arthritis and your new position requires you to move your hands and wrists, the movement could exacerbate your situation but not change it much. This is a temporary condition. When you exacerbate an injury its condition is not permanently irritated. For example, if you hurt your knee playing soccer, getting hit by a car as you cross the street could cause your previous symptoms to return, but only temporarily.
The most significant difference is the payday you can receive. If your condition is temporary, you could receive damages for a much more brief period. In contrast, if your injuries are aggravated, your damages could be claimed for a lifetime.
Common Accidents That Worsen Pre-existing Conditions
The most common accidents that worsen pre-existing conditions are slips and falls and car accidents. Mainly, accidents occur in the neck and lumbar areas and joints.
Telling the Truth After an Accident Knowing of Pre-existing Conditions
If a person has a pre-existing condition, they must tell their lawyer about it. Failure to do so makes them appear shady and as if they want to deceive the defendant to obtain a larger settlement based on fraud. They should always be honest about any pre-existing conditions. Once the investigators such as insurance adjusters, medical experts, and other experts hired by the defendant have completed their investigations, it will be more than clear that there were facts regarding pre-existing conditions that were not divulged.
An old saying is," He who has nothing to hide has nothing to fear." Disclosing all injuries or conditions can muddy the waters somewhat, but working with doctors to determine what injury is present and having an excellent personal injury attorney, it can be effectively done.
Pre-Existing Conditions are Not Necessarily a Downside in Your Claim
Having a pre-existing condition shouldn't mean one cannot seek damages from a pre-existing injury lawsuit. Victims usually have impeccable medical records mapping out the client's care, treatment, and prognosis. Over recent years, a clear medical history has been built. A detailed description of the injury will make it much easier to measure the severity of the damage from the beginning. A pre-existing condition is not ideal, but it has many points in favor. What must be done is to speak briefly and honestly. Being deceptive about your condition could jeopardize your claim.
Pre-Existing Condition Worsened After an Injury, Can I Still Pursue a Claim in Pennsylvania?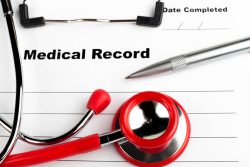 Obviously, no one is going to pay for an injury that occurred before the most recent accent, but that still leaves the possibility of compensation for a new injury. You may be compensated if a pre-existing condition was made worse, which means you have to prove the state of your new injury in relation to the pre-existing one.
No one can be held responsible in an accident for injuries that were caused in a previous one. It is important to show the causes of the most recent injuries to hold the other party responsible for the damages they caused.
Understanding the EggShell Doctrine
When an injured person's pre-existing condition causes them to become more susceptible to further injury, it is called the eggshell doctrine. For example, if someone were in a car accident and had a neck injury, and then slipped and fell at the grocery store and hurt their neck again but in a worse state, their condition would be antagonized because of the pre-existing condition. The defendant is still liable for damages in the present accident regardless of the previous injury suffered by the plaintiff.
Contact A Northeast Philly Personal Injury Lawyer to Seek Compensation for New Injuries with a Pre-existing Condition
Personal injury cases are complex enough without adding pre-existing conditions. Settlements can be won but having an experienced attorney who knows how to fight for your rights increases your chances substantially.
The insurance companies are not on your side, but your lawyer is. A knowledgeable personal injury attorney will ensure you receive the compensation you deserve. Don't let a pre-existing condition stand between you and your possible settlement in Croydon, Bensalem, Fairless Hills, Langhorne, Doylestown, and towns nearby Northeast Philadelphia & Lower Bucks County, Pennsylvania.
The attorneys at Cohen and Riechelson are ready to take on your injury case. Call us at (215) 337-4915 or contact us online for your free, confidential consultation. We don't get paid unless you do.