The Importance of Telling the Truth During Personal Injury Proceedings
Personal injury claims are a method for victims injured in accidents to recover damages they need to recover and to take care of their family.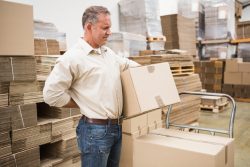 In many cases, personal injury claims will be made against an individual or organization, and the claim will be settled by their insurance company. While insurance companies exist to pay out claims in the case of serious injury, property damage, and more, they are also businesses. Unfortunately, insurance companies will often look for any possible loophole to avoid paying out claims even if they are legitimate.
Today, our personal injury attorneys will discuss why being honest during personal injury proceedings is vital and how failure to do so can result in your personal injury claim being unsuccessful.
Bucks County, PA Personal Injury Attorneys Identify Responsibilities of the Victims During Personal Injury Proceedings
Suffering a serious injury can be a traumatic event in anyone's life. Whether you have been in an auto accident, construction accident, slip and fall accident, or any other type of accident, it can be difficult to proceed on with everyday life, let alone prepare for a personal injury claim. There are a handful of recommendations which our Bucks Count personal injury attorneys make to individuals in this situation:
Seek medical attention as soon as possible
Contact a qualified personal injury attorney
Document evidence of your accident (if possible)
Avoid signing any paperwork or making any statements
That last item ties in directly with the concept of remaining honest during the personal injury process. If you sign paperwork or make any claims which are contradictory, these contradictions may be used as evidence of insurance fraud, regardless of your intentions. Consider this situation as similar to being interrogated by the police. By waiting to discuss your case with a qualified personal injury attorney, you can be sure that your answers and your actions will not come back to haunt you.
Levittown Personal Injury Accident Lawyers: What You Say Can and Will be Used Against You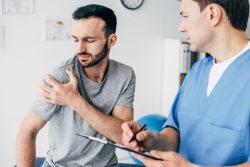 Continuing the analogy of a detective's interrogation, insurance companies will often try to catch claimants in a "lie" or a contradiction to their previous statements. This goes back to the idea that insurance companies are actively looking for ways to avoid paying out your claims regardless of their legitimacy. There are two high-level considerations in all personal injury claims: the nature of your accident and the nature of your injuries. Your Levittown personal injury accident lawyer will attempt to prove that you were injured in the accident as a result of the negligence or recklessness of another party.
A common tactic used by insurance companies will be claiming that your injuries were not a direct result of your accident. This is one of the reasons why seeking medical attention and receiving a medical diagnosis as soon as possible is critical. This can also lead to a situation where victims feel they need to omit or bend the truth to strengthen their claims.
Though it may be tempting, it is far better, to be honest about the concussion you suffered in high school rather than claim you have never sustained a previous brain injury. A qualified doctor will be able to testify that your current injury is unrelated. However, if an insurance company finds out that you have intentionally withheld or misrepresented the facts, your personal injury claim may be in trouble.
Contact our Bensalem Personal Injury Testimony Attorneys Today
The personal injury attorneys of Cohen & Riechelson take pride in serving clients from Bucks County towns such as Bensalem, Feasterville, Northeast Philadelphia, Levittown, Millbrook, Penndel and across all of Southeastern Pennsylvania. Our attorneys fight on behalf of our clients and will not back down from uncooperative insurance companies who will attempt to strong-arm our clients out of the money they deserve. We are prepared to take on the legal teams of insurance giants as we have done for over four decades.
To speak with one of our experienced and qualified attorneys in a free and confidential consultation regarding your potential personal injury claim, please contact us online or call our Bensalem, PA office by dialing (215) 337-4915 today.