Whiplash and Neck Injuries
Whiplash and Neck Injury Attorneys Bucks and Philadelphia County PA
To ensure that you are best positioned to move forward with a personal injury lawsuit, it is crucial to take several steps.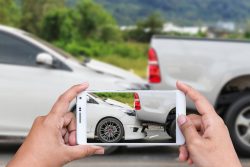 Whiplash is a widespread injury resulting from car accidents and other traumatic events. Yet, it is dismissed all too often as a relatively minor injury or, worse, fabricated by the victim. The difficulty in proving whiplash and other injuries to the neck tissue stems from the lack of definitive testing techniques to support these claims. However, whiplash and cervical injuries are very real and can cause complications that linger for years following an accident. It is essential to understand these injuries' nature to support your claim during litigation after an accident effectively.
First and foremost, the injuries to which we are referring in this article encompass those to the muscles, tendons, and ligaments of the cervical spine caused by trauma. The term "whiplash" refers to a neck injury resulting from the vigorous back-and-forth movement of the neck, similar to the cracking of a whip. This motion can cause injuries to the bones and discs of the cervical spine and surrounding tissues, ligaments, tendons, muscles, and nerves.
Whiplash injuries are most commonly caused by rear-end auto accidents.
However, they can also occur due to a physical assault or injury during sports or recreational activities. Injuries of this kind can manifest in various symptoms that range in severity and may include neck pain, stiffness, decreased range of motion, and chronic migraines. Unbeknownst to many, whiplash and cervical injuries can result in permanent scar tissue and inflammation, preventing adequate blood supply from reaching the affected area, leading to a permanent range of motion limitations, chronic pain, and nerve damage.
In general, injuries to the cervical connective tissue, also known as soft tissue injuries, whiplash, and cervical strains or sprains, require physical examinations and medical professional evaluation. Imaging tests such as magnetic resonance imaging (MRI's) can be used to rule out other potential causes such as breaks or fractures to the bone. Still, they provide little in the way of identifying an injury such as whiplash.
Clearly, whiplash is a serious condition that may result from an accident. Still, reservations surrounding the validity of these claims makes it critical to construct a compelling case to support your pursuit of compensation against the negligent party responsible for your injuries. To ensure that you are best positioned to move forward with a personal injury lawsuit, it is crucial to take many steps.
What Should I do if I got Injured?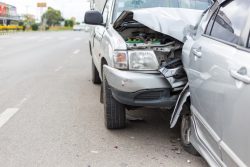 First, it is essential to seek medical treatment immediately following an accident. Your physician will be able to thoroughly assess your injuries and properly record them for future use. Second, it is important to consult with a personal injury attorney who is well-versed in this realm of the law, as he or she will be able to call upon previous knowledge and resources, medical experts, and other useful tools when advocating on your behalf.
Overall, when you have experienced a cervical injury or another injury following an accident, do not allow others to diminish your suffering. You deserve to have your voice heard and to receive just compensation. For additional information, contact the team of personal injury lawyers at Pennsylvania's Cohen & Riechelson.
Retain a Bensalem Personal Injury Attorney Today
At Cohen & Riechelson, our team of experienced personal injury attorneys serves clients across Bucks County towns such as Bensalem, Feasterville, Northeast Philadelphia, Levittown, Millbrook, Penndel, and across all of Southeastern Pennsylvania in all Social Security Disability claims.
To set up a consultation with a member of our firm regarding your disability, please contact us online or call our Bensalem, PA office by dialing (215) 337-4915 today.