Injuries Resulting From Unsafe Lane Change in PA
Car Accidents Caused by Careless Lane Changes Can Lead to Severe Injuries and Major Property Damage for Pennsylvania Drivers, Passengers, Cyclists, and Pedestrians.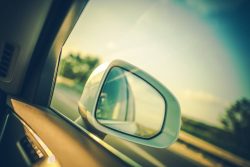 Many of us spend a big part of our lives in our cars, whether you commute to work, take care of a family member who lives alone, dropping the kids off at soccer practice, etc. What we pray does not happen to us, get into an accident, can and does happen all the time. Oftentimes, these accidents arise from changing lanes. It does not matter how careful of a driver you are or how defensively you drive; you are always prone to getting into a motor vehicle accident if you change lanes. Sometimes these accidents are your fault, and sometimes they are completely out of your control. It is important to know the difference between those two scenarios, and an experienced personal injury attorney at our Pennsylvania firm can help you figure that out.
Legal Lane Change Procedure in Pennsylvania
There are a few guidelines regarding the changing of lanes. For example, if you have your vehicle parked, you cannot change lanes until you are moving, and the lane change can be made with reasonable safety and by using a turn signal. Also, if you are traveling at a speed of less than 35 miles per hour, you must use a turn signal no less than 100 feet from when you are making your turn or changing a lane. If you are traveling over 35 miles per hour, your signal must be turned on no less than 300 feet from where your changing direction of your vehicle.
How Do Lane Change Accidents Happen?
Most of the time, accidents arising out of an unsafe lane change occur due to negligent or reckless driving. This can be when a driver is unaware of traffic patterns and not paying attention to where they are currently driving. Many things can cause these specific kinds of collisions. These accidents often happen on multi-lane highways, where drivers are driving extremely close to one another. They also happen many times when one of the drivers does not check their mirrors before making a change of lanes, fails to put on a turn signal, or, worst of all, is texting or talking on their cell phone while driving. As you know, it is extremely important to always be aware of your surroundings while driving your vehicle. When drivers are unaware of their surroundings while driving, they are prone to accidents and liability.
Assessing Fault for a Pennsylvania Lane Change Collision
Whichever driver causes the accident is responsible and deemed at fault for the accident. A reasonable amount of care must always be used while driving, and if it is not, you can be at fault for the ensuing accident. Under Pennsylvania law, a driver must adhere to a certain standard of care when driving. This means that the driver must exercise a "reasonable amount of care" in order to avoid causing injury to any of the other drivers, their passengers, or pedestrians on the road they are driving. In order to exercise reasonable care, drivers must adhere to the statute when changing lanes. If not, the driver can be found in breach of the duty they owe to the other drivers on the road.
Breaching the standard of care is when the driver does not comply with the statute and fails to use their turn signal, fails to check their mirrors, is found to be texting and driving, or is found to have failed to exercise a reasonable amount of care. An experienced attorney can prove that the duty to exercise reasonable care has been breached, or they can defend that it has not been breached.
Furthermore, there must be a connection between the breach of duty and the injury suffered. This is called causation. Only an experienced attorney can make this required connection and get you the relief that is owed to you if you are a victim of these specific kinds of car accidents.
Injuries Related to Improper Lane Change Accidents
Common Injuries for these accidents include neck trauma, spinal injuries, body abrasions, etc. There are many terrible things that can arise from these situations which will cause you to financially suffer as well. Medical appointments, fixing your car, buying a new car, medical testing, and being unable to work are only a few instances of relief that can be sought when suing someone for causing an accident from an unsafe lane change.
Let Our Knowledgeable Northeast Philadelphia Accident Attorneys Handle Your Lane Change Accident Claim in Pennsylvania
In the United States, 10% of all accidents are caused by unsafe lane changes. The state of Pennsylvania has very strict guidelines that must be followed when changing lanes or changing the direction of your vehicle. Furthermore, showing that a duty of care was owed, that the duty of care was breached, and that the breach of the duty of care caused you to suffer is what will determine if you win the case or not. It is of utmost importance to retain an experienced Pennsylvania personal injury lawyer to help with these nuanced cases, whether you experienced injuries in a motorcycle accident, car accident, truck accident, bus accident, pedestrian accident, bicycle accident, or another type of accident involving the improper changing of lanes. Contact the knowledgeable personal injury lawyers at Cohen & Riechelson, handling cases throughout Pennsylvania, including Bucks County, Croydon, Bristol, Bryn Athyn, Yardley, and surrounding areas to talk through the details of your case. We provide consultations absolutely free of charge by calling (215) 337-4915.