What to Do After Experiencing Traumatic Amputation
It is not always possible for medicine to save a limb when someone suffers a serious accident, and unfortunately, an amputation is the only choice to preserve life.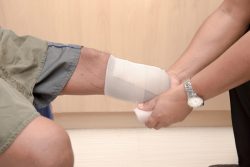 It's harrowing to experience a traumatic amputation or limb loss. But if you or a loved one has experienced this due to someone else's negligence or wrongdoing, we have significant issues for you to be aware of so you can receive the compensation that is due to you.
Traumatic amputation occurs when an object hits or pinches or crushes an extremity – an arm, a leg, a finger, or a toe — so severely that it is severed, either in part (and will result in the loss of the limb later on) or completely immediately.
Traumatic amputation is the second-most-common cause of amputation. The first most common cause is vascular disease. These amputations are sometimes necessary, but if medical malpractice caused your amputation, you may have sufficient legal grounds to file a personal injury claim.
Traumatic amputation happens most often in car accidents and, in declining order of frequency, truck accidents, and accidents in construction, farming, and industry. It also happens with the use of guns and with the use of power tools or other equipment whose safety features are not well-designed, or are inadequate, or don't operate properly. Traumatic amputations can also occur with severe burns. No matter what caused the traumatic amputation, a person's life is forever different, and no prosthesis can ever function as well as the original limb did.
After a traumatic amputation, the amputee usually needs a high degree of medical care, plus physical therapy, training in the use of a prosthesis, counseling for the mental and emotional stress of the event, and income to replace what was lost while recovering from this trauma.
The events that lead to a traumatic amputation are usually complicated. An investigation that deeply questions the order of events is necessary to uncover what exactly happened. The attorneys at Cohen & Riechelson have the experienced investigators required to obtain for you the most compensation possible in your circumstances. We weigh all the factors and present them to the court in a way that will give you the best outcome to your personal injury claim in Northeast Philadelphia, Bensalem, Philadelphia, Bucks County, and throughout Pennsylvania.
Get a free initial review of your loss of limb claim by calling us today at (215) 337-4915.
How to Secure Compensation After a Traumatic Amputation in PA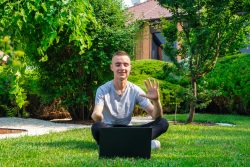 When a traumatic injury resulting in amputation is caused by another party's wrongdoing or negligence, a person who has endured the loss of a limb can pursue filing a personal injury suit against that party and seek monetary compensation.
Of course, the amount you can gain is related to the events that occurred. In general, amputation victims often are rewarded compensation for these losses:
Suffering and pain endured.
Income lost as a result of the accident, including the present, future, and past.
All medical expenses incurred as a result of the amputation and recovery from it.
The price of a prosthesis and the price of physical therapy, both to recover from the injury and to learn to use the prosthesis.
The loss of enjoyment of life.
The loss of consortium.
How does Amputation Affect a Person's Life?
The loss of a fingertip or toe may seem minor, yet it can still profoundly affect your life. Even a smaller injury can take a long time to heal, and then you will find life without the extremity challenging to adapt to.
The question of how the amputation will affect your ability to make a living is present continually through the healing and adaptation process.
Also, present continually for many people who have lost a limb is "phantom pain" in the limb, despite the fact that it is absent. In other words, the physical experience of pain may persist without the limb that was once a part of their body. In some cases, the additional hard work the surviving limb must do to compensate might weaken it, complicating the difficulties you're undergoing. Your recovery may also be complicated by hiring someone to help with daily needs like personal washing.
All these factors need to be considered in a personal injury case. Our attorneys carefully assess your situation to find out all the ways this injury has affected your life. We then seek the compensation due to you for all you've endured. We have a great track record in getting results for the victims of traumatic amputation. We'd like to help you.
You Have a Limited Amount of Time to File Your Loss of Limb Claim in Bucks County, PA
Every state has time limits on how much time can pass before personal injury suits can be filed. In Pennsylvania, the statute of limitations for most suits is two years.
The clock on those two years starts ticking on the date you were injured. You must file before the two years are up or risk having the court decline to hear your case. True, there are a few exceptions to the time limit. But it's smart to act now. Talk with an attorney who specializes in limb loss today.
What Can a Northeast Philadelphia Amputation Attorney Do For You in This Situation?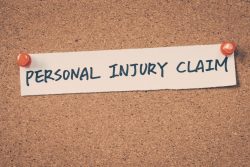 We can ensure that your claim is on file with the court before the statute of limitations runs out.
We can also make sure your rights are protected throughout the process. At CR we will take the time to listen closely to your description of events to see if you have a realistic claim to navigate and the possible options you can pursue. We will also be more than happy to help you file your claim in the court with jurisdiction, negotiate on your behalf if the other party—and you—want to settle, and we will represent you in court if negotiations fall through.
We will bring you confidence that your legal problems are in good hands while you focus on recovery and adaptation to the loss of your limb.
Call an Experienced Bensalem Amputation Lawyer Today
If you have endured a traumatic amputation because somebody else was negligent or acted wrongly, we'd like to help. You may be undergoing great difficulty in adjusting to the loss of your limb. Still, we can do one essential thing for you: relieve you of the worry about your medical and rehabilitation bills.
We will consult with you for free. Even better, there is no fee for you unless we win the case. We work on a contingency basis. So calling us is risk-free for you.
At Cohen & Riechelson, we are experienced in these types of personal injury claims and know how to pursue them in the Philadelphia area including towns like Bristol, Croydon, Buckingham, Doylestown, Fairless Hills, Langhorne in Philadelphia, Northeast Philly & Lower Bucks County.
Remember that there's a statute of limitations, and call us today at (215) 337-4915, or fill out our online contact form for a free consultation to discuss your personal situation.