The Fine Print in Personal Injury Protection Coverage in PA
Explore with Our Experienced Attorneys the Importance of PIP Coverage to Protect Your Rights After an Accident in Northeast Philadelphia, Pennsylvania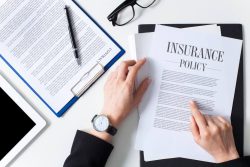 Pennsylvania drivers are required to carry both personal injury and liability insurance when they hit the roads. These two types of insurance provide a certain amount of coverage in the case of an accident involving personal injury or injury to a passenger, as well as damage to other parties' property or their injury. If you have been in an accident in Northeast Philly, you need an accident attorney on your side to ensure that your immediate medical needs are addressed, and you receive damages you are due or are protected from other drivers claiming that you were at fault for their injury. Contact our team of skilled Pennsylvania accident attorneys at Cohen & Riechelson today, and read on to learn more about why personal injury protection insurance, or PIP, is an essential and mandatory element of your auto insurance coverage.
Pennsylvania Personal Injury Protection Coverage and Benefits Explained
Personal Injury Protection, or PIP, is a form of insurance required of all drivers in the state of Pennsylvania. According to PA law, all drivers must carry a minimum PIP coverage of $5,000. This coverage will kick in in the case that you are injured in an automobile accident, whether or not it was your fault. PIP insurance covers immediate medical expenses, and depending on the extent of your PIP coverage, it could cover other expenses as well.
How PIP Coverage Can Help You After an Auto Accident
The purpose of PIP coverage is to ensure that you have a minimum financial cushion in case you are injured in an automobile accident. When you are injured in an accident, you may incur medical expenses right away that kick in before fault can be determined, necessitating another's involvement in the payment of your expenses. PIP coverage serves as the immediate source of funds for personal injury medical expenses incurred.
Damages Covered Under PIP Insurance
As noted, basic PIP insurance covering $5,000 in personal medical expenses is required by the state of Pennsylvania. This minimum coverage only includes personal injury medical expenses. It does not cover lost wages, out-of-pocket costs, or expenses involving others. Additional PIP coverage can be purchased at an additional charge. Read on to learn more.
Additional PIP Insurance Coverage in Pennsylvania
Additional PIP insurance coverage allows a person to receive insurance payment for more than the initial $5,000 of their personal medical expenses. For example, additional PIP insurance can cover additional personal medical expenses, lost wages, essential services required as a result of injury, and funeral expenses in the case of death. A Pennsylvania driver must add these additional services to their PIP policy, which will raise the premium.
Understanding the No-Fault Car Insurance System in PA
Pennsylvania is a no-fault state, meaning that regardless of who is at fault for causing an accident, an individual's own insurance is responsible for covering their immediate medical expenses in the case of injury. Later, those expenses may be reimbursed, and additional damages awarded if another party was at fault for causing the accident injury. PIP is the insurance coverage established to be this first line of defense when the insured is injured in an accident, regardless of who will later be determined to have been at fault.
Statue of Limitations in PIP Cases
The statute of limitations to apply for PIP benefits is two years. As such, an injured insured has two years from the date of the injury-causing accident to file a claim to receive their PIP benefits.
Contact our Pennsylvania Personal Injury Protection Coverage Lawyers for a Free Case Evaluation
When you have been involved in an automobile accident in Pennsylvania, there are a lot of factors that immediately go into play, for which you need a skilled personal injury attorney. If you were injured in an accident due to someone else's fault, your PIP insurance will kick into play. However, while you focus on a full recovery, you need an ally who will ensure that you receive full compensation down the line for your medical expenses, out-of-pocket costs, lost wages, and pain and suffering. If another party is claiming that you were partially or fully at fault, you need help building a strong, evidence-based defense.
Our team at Cohen & Riechelson is a leader in Langhorne, Warminster, Doylestown, Morrisville, Bensalem, Richboro, Warrington, and throughout Northeast Philadelphia & Lower Bucks County personal injury law. Contact us today at (215) 337-4915 to schedule a free remote consultation, where you can rest assured while we go to work for you.