Medical Malpractice and Retained Surgical Items: A Dangerous Prevalence
Medical Malpractice and Retained Surgical Items in Levittown, Feasterville, Bensalem and across Bucks and Philadelphia Counties, PA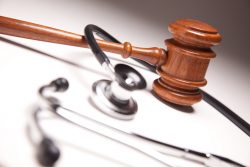 Inpatient and outpatient surgeries of all kinds are happening at a growing rate in Philadelphia and around the country. When one schedules a surgery or undergoes emergency surgery, their expectation is that the professionals serving them are qualified and capable of keeping them safe throughout the surgery and of course minimizing error. Unfortunately, medical mistakes like surgical negligence are also on the rise in the country, and grave errors have cost the physical and emotional wellbeing and even the lives of some patients.
Because of the work of investigative journalists at a personal and professional level, information about these cases of medical malpractice and gross negligence are coming to light. One such example of this journalism is HBO's documentary Bleed Out, which highlights specific cases of medical malpractice and their effects on the patients and families involved. The hidden prevalence of negligence, one of many medical errors that contribute to one in every three deaths in the United States, according to a 2016 Johns Hopkins University study, is explored in detail in the documentary.
This hidden danger is quite common. Startlingly, research by Johns Hopkins University found that medical error is now the third leading cause of death in the United States. The Center of Patient Safety reports that medical malpractice lawsuits cost around $5.6 billion each year, and $20 billion in healthcare costs cover medical mistakes.
Bleed Out, a Steve Burrows production follows the effects of one case of medical malpractice in his own life, one that costs the quality of life of his mother during a routine hip replacement. Simple negligence sent her into a weeks-long coma that resulted in brain damage and vastly decreased mobility.
What are the common cases of medical malpractice?
Given the commonality of surgical error in elective and emergency surgery today, a wide variety of prominent sources of medical malpractice are recorded.
Mistakes in surgery
From improper stitching to an accidental slip of a surgical knife, small miscalculations can cause big problems. As we'll explore later, one of these is the left of medical instruments or sponges inside of the body.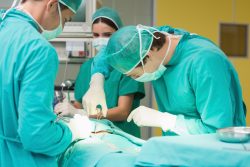 Failure to identify a symptom as a sign of a medical emergency
A common medical error that can have grave consequences, medical practitioners must take extreme care in properly diagnosing a symptom and identifying if a medical emergency must be immediately treated.
Failure to identify and treat a medical condition
Many minutes yet crucial details can be overlooked during a medical examination, either in person or review of medical records or x-rays. This can spell disaster if a medical condition is not identified, delaying diagnosis, and goes untreated.
Treatment errors
Erroneous or excessive prescription medication can cause internal damage and have an opposite effect from the intended, causing illness or even death.
Childbirth error
An unfortunate reality is that malpractice during the childbirth process is common and can cause lifelong injury to the child and mama. The failure to respond in a timely nature to complications that arise during surgery is one such error.
Retention of tools in a body after surgery
A recent article by Becker's Hospital Review found that the accidental retainment of surgical items is one common type of preventable error in surgery, or a "never event" – an avoidable mistake. According to the Association of Perioperative Registered Nurses (AORN), retained surgical items are defined as "foreign bodies that are unintentionally left in patients after surgery [that] can cause harm to surgical patients."
Because there is no federal reporting requirement for retained surgical items, we do not have firm figures on how many cases of this type of medical mistake happen per year. According to voluntary reports, however, the figures show that between 2005 and 2012, there were 772 reports of retained surgical items. The actual figure is likely strikingly higher, perhaps as high as 5,000 cases annually.
Why do "never events" happen?
A surgeon is trained and prepared to meet the needs of high-risk surgery. So why does this form of surgical negligence happen? According to the article in Becker's Hospital Review, medical error is due to inconsistency. In the absence of a rigid routine, accidents happen, and the basic "sweep" of a body following surgery often misses items that are still within the body.
Contact Our Bensalem Medical Malpractice Attorneys Today
At CR Law Firm, our skilled legal team of medical malpractice attorneys support victims across Bensalem, Levittown, Feasterville and across Bucks and Philadelphia Counties, PA in all cases of medical mistakes and malpractice. Our commitment is to support our clients legal needs so they may focus on rest and recovery after a surgical mistake involving retained items or other medical practitioner errors.
For a confidential case assessment of your malpractice claim, please call our Bensalem or Philadelphia offices at (215) 337-4915.