Northeast Philadelphia Dental Malpractice Attorneys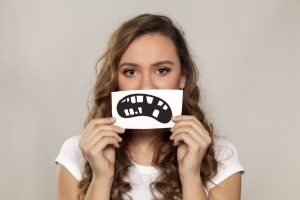 Visiting your dentist in Northeast Philadelphia shouldn't be a cause to worry about. However, medical negligence cases are surprisingly common and can result in traumatic injuries and permanent disability. Dental malpractice happens when a dentist makes a mistake when treating a patient that does not match correct practitioner guidelines also known as the standard of reasonable care.
The dental malpractice and personal injury lawyers of Cohen & Riechelson have been protecting the legal rights of patients since 1972. We have worked to gain a reputation for recovering full and fair compensation for injuries resulting from medical malpractice, as well as defective medical products for our clients in Pennsylvania towns including Levittown, Northeast Philadelphia, Millbrook, Bensalem, Feasterville, and all of Bucks County. You can rely on our extensive experience to seek a successful verdict or settlement in your medical malpractice personal injury claim. Contact us online or call us in Pennsylvania at (215) 337-4915 or at our Trenton New Jersey offices at (609) 528-2596 today for a free and confidential consultation with a member of our experienced and skilled legal team.
Different Forms of Dental Malpractice in Bucks County
Many dental procedures must be completed over a series of scheduled visits. There are circumstances where a dental procedure can only begin following the completion of another procedure. Dental malpractice is not limited to but, can include the following cases:
Carrying out treatment that was not necessary
Failing to recognize and diagnose a serious condition such as cancer
Causing more damage in the course of treatment.
An unnecessary delay in dental treatment – When the treatment is delayed, it can cause the patient additional, unnecessary pain and discomfort. A dental delay can also lead to further complications
Dental Malpractice cases in Pennsylvania
Following five years of treatment, instead of the promised three to six months, A 40-year-old woman was awarded $145,261. The Jury made this decision based on the fact that her dental treatment was incomplete, according to her lawsuit. The claimant needed 12 crowns, but her treatment was complicated by malocclusion and after five years all 12 crowns were still not completed. The woman stated she suffered complications including severe jaw pain resulting in delayed treatment. The dentist claimed the delays were due to the unanticipated complications and the schedule of the claimant.
An additional recent case involved a claimant that had been a patient of the defendant dentist for more than twenty years. The claimant had been visiting the dentist twice per year for routine cleanings and restorative dentistry. When the defendant informed the claimant that he would need root canal therapy, the claimant decided to see another dentist for a second opinion. The second dentist who examined the claimant informed him that he was actually suffering from a severe periodontal disease that had affected all of his upper teeth. The second dentist referred the claimant to a periodontist, who extracted all but two upper teeth and replaced them with implants and permanent bridges.
The claimant filed a lawsuit against the defendant dentist, stating that the defendant failed to take and evaluate enough of x-rays or regularly spaced x-rays to monitor his dental health. The claimant also alleged that the defendant had not recognized insidious periodontal disease destroying both gum and bone supporting teeth. The claimant further alleged inferior cleanings which failed to remove bacteria-causing plaque and calculus. A $200,000 mediation result was initially rejected by the defendant but was then ultimately accepted a couple of weeks prior to trial.
If you have been injured because of a dentist's inattentive treatment, it is important to seek out a knowledgeable attorney. You may have suffered similar situations like those mentioned above and if that is the case you have the right to be compensated for your ordeal.
Contact our Bucks County Personal Injury Lawyers
At The Law Office of Cohen & Riechelson, our skilled personal injury attorneys aim to recover compensation for the aftermath of a personal injury. Let us fight for your case as we have been doing for over four decades in local Pennsylvania towns like Northeast Philadelphia, Bensalem, Levittown, Penndel, Millbrook, Feasterville, and all of Bucks County. Contact us online or at our Bensalem offices by calling (215) 337-4915 today to speak with a member of our legal team in a free and personal consultation regarding your dental malpractice case.