Damage To Internal Organs in Pennsylvania Accidents: More Than Meets the Eye
Though Silent, Internal Organ Injuries Can Turn into a Very Dangerous Issue If They are Not Promptly Attended by a Specialist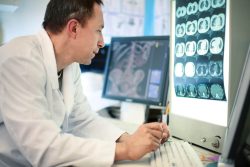 Damage to internal organs can occur in malpractice, accidents, and much more.  A personal injury case involving internal organ damage requires an excellent personal injury lawyer, such as those at our Northeast Philadelphia law firm. Personal injury cases require careful analysis of all the facts regarding the cause of the injury and identifying the reasons and people responsible for the internal organ damage.
What Is Considered Damage to Internal Organs in an Accident?
Your internal organs, when functioning correctly, provide you with years of health and vitality.  But when you are injured, either through a physician's error, an accident, a slip and fall, or a faulty product, your internal injuries can cause severe disabilities or impairments, a chain reaction of other long-term health issues, and even a loss of life.  Some internal injuries heal after treatment and rest for several months, but other times, your body will never be the same.
Most Common Types Organ Damage and Symptoms
To be clear, this is a broad overview of the more essential organs in your body.  There are 75 organs in the human body, far too many to number here. But the main organs that are usually affected the most in an accident or malpractice are listed below.
One of the most devastating injuries is a TBI or Traumatic Brain Injury. Bruising of the brain is caused by a sudden impact on your head.  The symptoms are varied and include permanent brain damage, a lack of coordination, memory loss, dizziness, pain behind the eyes, headaches, nausea, and vomiting.
An essential organ in your body is your kidneys.  Kidney injuries can also affect other body parts by filtering impurities and extra fluid from your blood.  When bruised, crushed, torn, or lacerated, a damaged kidney can cause blood in the urine, extreme abdominal pain, internal bleeding, swelling in the lower back, and dizziness.  Crushed kidneys are sometimes never able to heal completely and, depending upon the severity of the injury, may require dialysis or a transplant.
Spleen injuries are much more severe than people think.  To begin with, any damage to a vital organ can cause internal bleeding and excruciating pain.  Your spleen is a valuable part of your immune system, controlling the level of white blood cells, red blood cells, and platelets in your body. Irreparable damage to the spleen could mean a splenectomy or removal of the spleen, which can increase the risk of getting severe infections and lower your defenses.  The median survival rate from an emergency splenectomy is six years.
Your liver filters out drugs and toxins and helps your body store nutrients.  It also affects the metabolism and the synthesis of proteins as the liver is richly vascularized. Any damage such as ruptures or lacerations can cause fatal internal bleeding in minutes.
If your lungs are injured, your life is at risk.  Without immediate attention, a lung injury can prove fatal.  Exposure to toxic fumes, smoke inhalation, and perforation are the significant injuries suffered in the lungs, the most common of these being perforations.  A perforated lung cannot process air adequately because the seal around the organ is broken, causing pneumothorax or collapsed lung.  A lung can be wholly or partially collapsed and unilateral or bilateral. When air leaks into the area between your chest wall and your lung, it will collapse as the air pushes on the outer part of the lung, making it cave in. Lung injuries include shortness of breath, chest pain, weakness, dizziness, and a loss of consciousness due to lack of oxygen.
Multiple abdominal injuries can result from one incident—internal organs such as the diaphragm, intestines, stomach, bladder, and others.  Damaged internal organs can cause severe internal bleeding, infection, or sepsis.  General symptoms are vomiting, nausea, dizziness, and extreme pain in localized areas.
Possible Causes of Internal Organ Damage in Personal Injury Law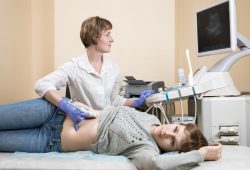 Many types of accidents can cause internal organ injuries. Accidents involving vehicles such as tractor trailers, motorcycles, commercial trucks, and car accidents are common. In today's technological world, accidents are frequently caused due to distracted driving as people talk and text on their phones.  Road rage, careless driving maneuvers, and negligence contribute to numerous accidents on the road.
Poisoning, adverse reactions to medication, and acute allergic reactions to food or other substances can cause organ injuries.  When medical mistakes are made, prescriptions and treatments not apt for the patient can cause a severe health crisis. Medical malpractice such as misdiagnosis, surgical errors, overmedication, and anesthesia issues in surgery can cause irreparable damage.  Sepsis is a type of infection that, when left untreated, can infiltrate the bloodstream and cause coma or death.  Sepsis is especially prevalent in any open wound or intestinal surgery.
Construction site accidents can produce injuries when someone falls from an elevated position, when tools are misused or faulty, and when the material gets in the eyes of a worker when machinery is improperly handled. Workers are hit, crushed, or otherwise harmed.
On-the-job accidents such as slips and falls can cause head, spinal cord, and abdominal injuries caused by a hard fall.  Grocery stores and other businesses are required to keep the floors clean and dry ; precaution signs must be visible when they are not.
Faulty products such as toys can be responsible for organ damage.  It is up to the manufacturer to provide labels describing the appropriate age group for the toy and warnings about the toy.  A recall should be announced if a mistake has been made in the product itself or the warnings.  This is not always the case.  Toddlers can accidentally swallow toys with tiny parts.  Tiny, round batteries look like candy and can cause ulcers in a child's stomach in less than 48 hours.
When a place of business has hazardous conditions such as exposed wiring, stairs that need repairing, a walkway covered in ice and snow, or materials and goods stacked improperly when an accident can cause organ damage.  Your lawsuit for damages would fall under premise liability or an expectation of safety at the place of business you are visiting.
Process to File a Lawsuit For Internal Injuries in PA
The statute of limitations on personal injury lawsuits is two years to file from the date of the injury.  It is better to contact a personal injury lawyer well before that to begin investigating your case. Suppose the damages are estimated to be more than what is awarded in small claims court (up to $15,000). During your first consultation appointment, after explaining your case, the attorney will make a brief investigation to determine whether or not you have a chance, including if the defendant has insurance or sufficient resources to pay a settlement or judgment.  If the attorney accepts the case, you must agree on a fee and sign a contract.  The attorney-client relationship begins with the signing of the agreement.
Next, your personal injury complaint will be filed in civil court.  It is a general description of what happened and who is at fault.  Your attorney will locate the defendant and give them a copy of the complaint (AKA "serve" a complaint), requiring proof that they have received the notice and cannot allege that they were unaware of the lawsuit.  The notification also lists the date by which they must appear in court.
The defendant will get a lawyer and begin to construct a defense and, if applicable, notify the insurance company about the injury since defense lawyers earn by the hour, not with a contingency agreement.
During the pre-trial process, the discovery phase takes place.  It is precisely what it says, a discovery of what the other side has as evidence.  Depositions (questions asked by the opposing party under oath) are also an essential part of the process.  The parties can agree at this point to go through mediation or arbitration.  Also noteworthy is that the defendant can offer a settlement up to the point where the actual trial will begin.
After jury selection, the trial begins. The judge or jury will determine the fault and how much should be paid to the plaintiff for injuries, lost wages, medical bills, damages to property, and pain and suffering. An appeal may be filed if the losing party so chooses.
Requirements to Prove Your Claim for Organ Damage
The most important part of a personal injury suit is drawing a straight line from the incident, which is to blame for it, and how you were injured because of their negligence.  Without any of those three, your case is dead in the water.
A personal injury case requires several pieces of evidence.  The first is physical evidence.  If the case is related to a vehicle accident, show the vehicle's damage.  If the case is regarding a construction site accident, showing a broken piece of equipment, cables, or exposed wires would support the injury claim. When additional factors such as weather, defective parts, or debris are on the ground, they are usually still at the scene after the accident.  An icy sidewalk or shaky stairs are examples.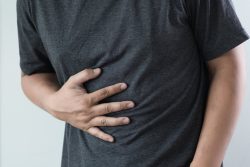 Documentation is one of the essential parts of a personal injury case.  Medical records, bills, incident reports, insurance policies, receipts, repairs, and reports from engineers, doctors, and rehabilitative staff. Witnesses are also key in a trial such as this.  People who can attest to your accident, family, and friends can testify about your pain and difficulty since being injured. Professionals such as doctors, nurses, police officers, factory workers, builders, and many others based upon the nature of your injury.
Videos and photographs are strengths in a personal injury case: a street camera, cell phone, dash cam, CCTV, or surveillance equipment.  You may prove, very clearly, how your injury came about and why the defendant is to blame.
What Types of Damages can be Recovered for Internal Organ Injuries? 
Economic damages such as medical expenses, lost income, and material damage are economic quantities that can be calculated.  However, the waters are somewhat muddy regarding pain and suffering.  Pain and suffering refer to the physical pain and emotional problems dealt with after an accident.  Depression, anxiety, insomnia, and other emotional issues can extend long after the accident. If your daily routine is affected, your everyday life is impacted, the pain has not subsided after a certain amount of treatment and rehabilitation, or you have been told you will have the remaining symptoms permanently. A settlement is almost always how personal injury cases pan out.
Contact Bensalem Organ Damage Lawyers for Help with Your Internal Injury Claim
Personal injury cases are no cakewalk.  We require attention to detail, meticulous organization, and a seasoned personal injury lawyer who can get you a fair settlement for your injuries.  Only about 5% of personal injury cases o to trial, but all of the preparation, witnesses, reports, and expert testimony are just as important in a negotiation as in a trial.  You must let the defense know you have the necessary evidence and are prepared to go to trial if necessary.
The law firm of Cohen and Riechelson concentrates in personal injury law in Warminster, Doylestown, Levittown, Langhorne, Morrisville, and throughout Northeast Philadelphia & Lower Bucks County, Pennsylvania. We can help you to recover your losses due to your accident.  Internal injuries can have long-term damaging effects that may require specialized medical attention for years.  You must ensure your care is not a worry for you or your family.
Call our office at (215) 337-4915 or look for us online. Let us take the burden off of you so that you can heal. Our attorneys are passionate about helping injured people like yourself to get the award you deserve.