Who is Responsible If Debris in the Road Causes an Accident?
Even the most defensive driver faces the potential of danger while on the road, especially with fallen debris in their path.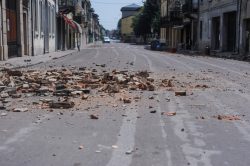 Driving comes with an inevitable risk of getting in an accident.  This could come in the form of a negligent driver, adverse weather causing road hazards, or unexpected debris on the road. If you have been in an accident because of debris left in the road, it is only fair that you would be compensated for any damages caused to your car or medical expenses that you must undergo if you are injured. However, in many cases, this is easier said than done. Having skilled legal support by an accident attorney is critical for this process.
Pennsylvania is a no-fault insurance state. This means that, regardless of who is at fault for an accident, the initial funds that pay for damages to your vehicle and initial upfront medical expenses come from your own insurance company. While you can rest assured that, given your own auto insurance coverage and Pennsylvania's no-fault insurance system, you will be able to have initial expenses covered after an accident, you aren't guaranteed that you will be compensated for damages caused by an accident that was not your fault, especially if those damages came from debris in the road.
Striking or Swerving to Avoid Substantial Debris on the Roadway
Road debris can include rocks or other materials that fall from a delivery truck, construction materials or tools, furniture, or other items that create enough of an impediment to an automobile that substantial damage can be caused by striking it or swerving to avoid it. The AAA Foundation for Traffic Safety reported that between the years 2011 and 2014, there were over 200,000 accidents caused by debris in the road. Even more startling, of those accidents, 39,000 caused injuries, and 500 deaths resulted. These numbers provide a stark look at just how prevalent and dangerous debris is. So when road debris causes an accident, how do you ensure that you receive the compensation you deserve?
Pennsylvania requires that all drivers carrying cargo safely fasten that cargo.
They are also responsible for retrieving anything that falls from their automobile. This means that they are liable for covering damages caused to another vehicle due to something that has fallen from their auto and will face the requirement of full compensation if it can be proven that the road debris that caused the accident came from their vehicle.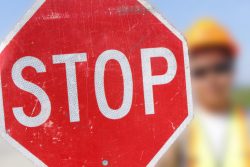 The most important piece of obtaining compensation for damages caused due to the accident is determining who was liable for the debris that caused it. As such, finding witnesses is a key element in determining liability. Witnesses can take the form of people who saw the vehicle carrying the object before it dropped or specifically saw the object drop from the vehicle. 'Witnesses' can be technological.
Witnesses Can Be People or Technological
When you've been in an accident caused by road debris, investigate what video recordings might have captured the cause of the debris. Did the accident occur near a place with a security camera? Did a passerby in auto have a dash camera? Hopefully, someone with a dash camera which also witnessed the accident will stop in the aftermath to provide their information for the police report, or they will seek out the police later to provide the evidence to police upon reviewing their dashcam to determine that it has picked up the cause of the debris. If the cause of your accident is road debris left by a government agency such as a road construction project, many nuances go into filing a claim to recover damages. In this case, you must seek the support of a skilled accident attorney.
If Swerving to Miss Debris Causes An Accident
A driver who swerves to miss road debris and strikes another vehicle will be held liable for causing that accident. This is because, as in all states, drivers are expected to navigate the roads defensively, being prepared for unexpected dangers and providing plenty of leeways to allow a safe avoidance of an accident. However, they may be able to shift some of that liability to the driver responsible for leaving the road debris if they can determine who was responsible for that debris.
Contact our Bensalem  Auto Accident Attorneys Today
At Cohen & Riechelson, our experienced team of accident and personal injury attorneys supports Bucks County and Northeast Philadelphia clients in all matters regarding road accidents.
To schedule a confidential case assessment with our firm today, call our Bensalem offices at (215) 337-4915 today to speak with a member of our legal team in a free and confidential consultation.