Top Recommendations on Social Media Posting After an Accident in PA
It Is Important to Avoid or Wisely Use Social Media Platforms Following an Accident Resulting in Injuries in Pennsylvania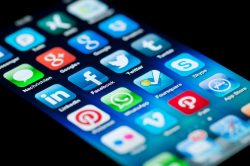 Millions of people connect with others on various social media platforms. It might be tempting to discuss the scary experience you just went through with your online buddies, but this could sabotage your personal injury claim. A knowledgeable personal injury lawyer at Cohen & Riechelson can give you practical tips on social media use while your case is pending. We assist clients with accident claims involving motor vehicle accidents, bicycle accidents, bus accidents, pool accidents, and slip and fall accidents in Horsham, Bristol, Yardley, Buckingham, Croydon, Warminster, Northeast Philadelphia, Bucks County, and greater Pennsylvania. If you have been injured by another's negligence and would like to discuss your legal options, call (215) 337-4915 for a free consultation and review of your case. Our attorneys are prepared to assist you immediately.
The Use of Your Social Media Posts by PA Insurance Companies
First, it is important you understand the role of insurance companies after an accident. Insurance companies are for-profit companies. They stay in business by paying less on claims than they rake in premiums. They will try to minimize and deny as many claims as possible in the interest of preserving their profit margin.
Insurance adjusters are often trained extensively in securing evidence to use against claimants. It is not unheard of for private investigators to follow claimants around and try to catch them doing something that is contrary to their claim. Today, this surveillance is easier because so many people live their lives online. Insurance companies and defense lawyers may be able to:
Access Your Account
Your adversary may be able to monitor any public accounts you have. In some cases, they may also be able to demand access to your account through the discovery process. Social media companies store information on their own servers, including deleted information, so your posts may also be subject to discovery through the use of subpoenas and other legal tools.
Gather Evidence
The defense may gather your social media posts, photos, videos, likes, and other information to use as evidence.
Use Evidence Against You
Once the defense has compiled information, it can use the information against you
Why It's Not Recommended to Post on Social Media After an Accident in PA
Any time that you file an insurance claim or personal injury lawsuit, you are entering into an adversarial process. The other side will want to use information against you or gain the upper hand. When you post information on social media after an accident, the insurance company may be able to get access to information that might have otherwise been confidential, such as if you discuss information your lawyer shared with you. Also, the insurance company can find evidence and use it against you. If the insurance company finds something that disproves your injury, the company might deny your claim.
Types of  Evidence Can Be Used Against You in a Personal Injury Case
Basically, any evidence the defense finds about you can potentially be used against you. Here are a few ways that insurance companies and defense lawyers may try to spin this information:
Posts that say you are "fine" or "good"
The insurance company might say you were not injured or not injured as severely as you claim. It might also argue that your mental state has not been affected by the accident.
Photos of you engaging in certain physical activities
If you claim to have suffered certain injuries that would prevent you from physically engaging in an activity like lifting heavy weights, biking, or running, then posting photos of yourself doing things beyond your alleged physical restrictions can be used against you.
Photos of you having fun
The insurance company could try to cast doubt on your claim if there are photos of you spending time out with friends or doing recreational activities. Pictures of you drinking could be used to imply that you caused the accident by drinking and driving, for example.
Posts that apologize or show guilt for the accident
The insurance company may argue that your statement is an "admission."
Posts about the accident
The insurance company can show inconsistencies between your statements online and to the police to cast doubt on your version of events.
What To Do on Social Media While Recovering from Your Injury
Here are some practical things to do on social media while you are recovering from your injuries:
Consider abstaining from or drastically limit your time on social media
Be careful about what you say and consider how anything you say may be taken out of context before posting
Increase your privacy settings to the most private option
Avoid discussing your injury, accident, or recovery
Warn your friends and family not to post information about you or the accident, any photos of you, or tags
Review your friends' social media profiles and look for any photos you were tagged in
Inform your lawyer of your active social media profiles and ask for additional tips on managing your social media after an accident
What NOT To Do on Social Media While Recovering from Your Injury
And, here are some things not to do on social media:
Don't post anything about your case, anything your lawyer has said to you, or your injuries
Don't post photos or videos of yourself
Don't talk about activities you can or cannot do
Don't accept any new friend requests or other social connections while your case is pending
Don't delete previous posts because it could be considered destroying evidence
Wondering How to Handle Your Social Media While Injured in PA? Contact Our Personal Injury Lawyers for Advice
If you have been injured in an accident and have questions about your social media use, contact an experienced personal injury lawyer at Cohen & Riechelson for help. Our attorneys can give you tips for social media use and explain best practices moving forward, as well as protecting your rights and positioning you for the maximum compensation in a lawsuit against those responsible. We handle accident injuries sustained in Fairless Hills, Bryn Athyn, Yardley, Levittown, Bensalem, and other Philadelphia and Pennsylvania areas. Contact (215) 337-4915 or fill out our online contact form to talk to a lawyer today. The consultation is always provided at no cost, and we work on a contingency basis, meaning if we don't win, you don't pay.