What is a Personal Injury Claim?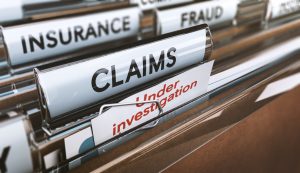 When victims are injured in an accident, their lives can be changed in an instant. Victims may go from leading healthy lives to suffering serious complications such as bone fractures, brain injuries, spinal cord injuries, permanent disability or even wrongful death. While there is no way to turn back time and prevent this painful occurrence, the law may provide an opportunity to recover financial compensation through a personal injury claim. Successful personal injury claims seek to help victims and their families get back to normality after a devastating accident.
Today, our personal injury lawyers will be giving a high level overview of personal injury claims, who should consider filing personal injury claims, and how successful claims benefit victims.
What do Bucks County, PA Personal Injury Claims Involve?
With the help of a Bucks County personal injury attorney, it may be possible to recover financial compensation for an injurious accident through a personal injury claim. Personal injury cases are formal legal lawsuits which are settled out of court over 95 percent of the time. This can lead to situations where victims and their families are compensated quickly and fully for their injuries. A typical case might look something like this:
An individual is injured in a motor vehicle accident, construction accident, slip and fall accident, defective product accident, or any other kind of accident
It must be proved that the accident led directly to a serious injury
It must also be proved that the injurious accident was caused by either a negligent or reckless action OR was the fault of another party via strict liability statutes (in other words, you must find fault with another party)
Victims and their attorneys will seek damages through a settlement or verdict, most often with an insurance provider of the at fault party
The case will either settle and conclude or go to a court trial
Why File a Personal Injury Claim? Penndel Personal Injury Lawyers
There are many reasons why individuals may seek to file a personal injury claim. Holding those responsible for an injury accountable, closure, and most of all to recover financial damages which are necessary to move forward with your life. After an injurious accident, bills often pile up. This is especially true for victims who are unable to return to work and earn an income. Your Penndel personal injury lawyers may be able to recover the following damages through a successful personal injury claim:
Medical expenses such as hospital bills, doctor's bills, rehabilitation, and more
Lost wages and earning capacity moving forward
Property damage to vehicles and other belongings
Incidental expenses including travel to and from doctors' appointments
Pain and suffering
Mental and emotional anguish
Loss of consortium
Loss of life's pleasures
Disfigurement
Much more
With the help of a qualified Penndel PI lawyer, you and your family can recover the financial compensation to which you are legally entitled. This is often a necessary step to protect your wellbeing in the present, the immediate future, and in the long term. Pennsylvania has a two (2) year statute of limitation when it comes to most PI cases – why not call an attorney today?
Injured in an Accident? Contact our Bensalem, PA Personal Injury Attorneys Today
The personal injury attorneys of Cohen & Riechelson have been serving local Bucks County clients from across Bensalem, Northeast Philadelphia, Feasterville, Levittown, Millbrook, Penndel, and all of Southeastern PA since 1972. Our experience and intimate knowledge of the local court system has led to innumerable recoveries for our clients through successful personal injury settlements and verdicts. No matter the cause of your injury, we are here to handle the legal process so you can focus on getting well and starting your new life.
To learn more about the potential for financial compensation through a personal injury claim, please contact us online or call our Bensalem, PA offices today at (215) 337-4915 for a free and confidential consultation.