Philadelphia Primary Care Physicians Hesitate to Accept Motor Vehicle Accident Victims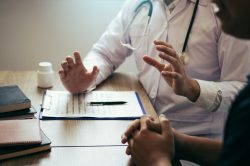 Traumatic Injury Attorneys serving Motor Vehicle Accident Victims in Bensalem, Levittown, Feasterville and across Bucks and Philadelphia Counties, PA
Often after being injured in a car accident, many prefer to see their personal physician for care as opposed to going to busy and impersonal emergency rooms. Naturally one would expect for their personal care physician (PCP) to help them. However, there are many doctors who may refuse to accept patients who have suffered injuries in motor vehicle accidents. This may seem strange, but it does happen.
The reason most commonly cited by doctors is the amount of paperwork added, phone calls, and additional billing that is accompanied by car accident cases. Many private doctors may not have the office administrative staff needed to handle this increased paperwork. However, emergency room doctors and physicians are legally obligated to treat everyone. As a result, larger hospitals with larger administrative staffs are usually more experienced in dealing with the insurance data and bureaucracy associated with motor vehicle accidents.
Smaller Doctor's Offices not Equipped to Properly Diagnose Trauma
Another commonly cited reason that many PCPs do not accept motor vehicle accident victims is that many small doctors' offices do not have the equipment necessary to treat or properly diagnose trauma. Though an individual may not feel injured it does not mean that they are not suffering from trauma. Emergency rooms and emergency room physicians are usually more practiced in diagnosing and treating trauma patients. In fact, according to NJ.com, New Jersey emergency room saw more than 3.2 million visits last year.
Despite this, for smaller accidents and minor injuries, many prefer personalized care usually offered by their PCP.
Insurance Difficulties for Primary Care Physicians and how an Experienced Attorney can help
Though doctors may be hesitant to accept motor vehicle accident victims many people still prefer their primary care physician. For this reason, many loyal family doctors attempt to wade the often tricky waters of the insurance system when it comes to treating their patients who are motor vehicle accident victims.
It is not uncommon for insurance companies to nitpick, contest and flat out deny paying for care and treatments recommended by doctors. This is even more so for primary care doctors not operating in an emergency room. Often this is cited as a source of frustration for many primary care physicians. In fact, the doctor may want a written statement stating clearly that the insurance company will cover treatment and care.
Avoid Problems with Insurance Coverage When Seeking Help by a Physician after a Car Accident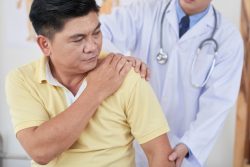 In order to avoid potential problems, it is highly recommended that if you are involved in an accident you should contact an experienced Philadelphia motor vehicle accident and personal injury attorney as soon as possible. Representation by an attorney will help assure that you receive the care that you need and deserve as well as giving you the option and the peace of mind to see your primary care physician if you choose and it is appropriate.
Knowing that you are represented by an experienced and knowledgeable attorney often goes a long way toward assuring your doctor that all expenses will be covered. Much like hospital administration staff, attorneys are very familiar with the steps and paperwork necessary for your care. An experienced attorney will know what should be covered and will make sure that your doctor will receive the compensation he or she deserves. In turn, you will have the comfort of your familiar PCP as well as the peace of mind that the insurance company will cover all required expenses. Moreover, a good attorney can be your representative in any legal actions or lawsuits that may be associated with your motor vehicle accident.
Contact our Northeast Philadelphia and Bensalem Car Accident Injury Lawyers for a Free Consultation
Attorneys at Northeast Philadelphia Law firm have extensive experience representing the victims of car accidents in Bucks County. If you or someone you love has been injured in a car accident and needs help dealing with the insurance company after seeking help by your Primary Care Physician, get a free consultation with one of our knowledgeable personal injury attorneys. Call Northeast Philadelphia offices of Cohen and Riechelson at (215) 337-4915 today.