The Inestimable Value of a Loss of Consortium Claim in PA
A Loss of Consortium Claim Seeks Compensation for the Strained Relationship as a Result of a Permanent Disability or a Long Recovery Process of One of the Spouses After an Injury.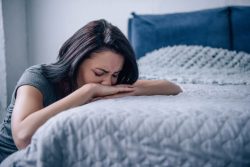 Personal injury can be life-changing both to the injured and their family.  Damages can be sought for the physical, mental, emotional, and financial problems caused by someone else's negligence. One aspect of personal injury is loss of consortium or companionship.  You have rights as the spouse of someone who was injured negligently by someone else to be compensated for your loss of consortium.  By working closely with a knowledgeable personal injury attorney, you can pursue compensation for your loss.  It is important to remember that the statute of limitations on this type of personal injury proceeding is two years from the date of the injury, so you will need to decide within that timeframe.
Aspects of a Loss of Consortium Claim
There are several aspects included in the loss of consortium.  The first is the loss of intimate physical relations.  If, due to their injury, a spouse is unable to be intimate with their partner, it is considered a loss of consortium.  Losing companionship is another part, and it encompasses many activities such as family vacations, walks around the neighborhood, lengthy, meaningful conversations, etc.  Loss of companionship is losing the day-to-day kinship you and your spouse had. What was a romantic relationship has become one of convalescent and caregiver.  Loss of monetary support is also a part of the loss of consortium.  If the inability of your spouse to earn a living has caused you hardship, you should be compensated for it.  Also, a loss of services or support in everyday living, such as taking the children to school, housecleaning, making essential home repairs, grocery shopping, etc.  Without that help, your life has added stress because you are obligated to do everything yourself or to hire someone to help you.
Uninjured Spouses can Receive Compensation for Loss of Consortium in Pennsylvania
The case Bissel v. Town of Amherst clearly shows how the uninjured spouse can seek pain and suffering damages for loss of consortium.  In 2007, the Pennsylvania Supreme Court ruled on appeal that the wife of a Town of Amherst, PA, an employee who became a paraplegic after being seriously injured on the job, was entitled to $1 million for loss of consortium, as her husband became sexually dysfunctional, in addition to other long-term issues. Due to the injuries and medication, the plaintiff is irritable and depressed, dramatically affecting his emotional relationship with his wife and family.  His wife attends to his hygienic care and frequent physical therapy exercises.  The plaintiff can no longer perform most of the household work he did before the accident, and his wife is either obligated to do it herself or hire someone else to do it.
Initially, the jury awarded $1 million for loss of services and $3 million for loss of consortium while adjudicating $5 million for past pain and suffering and $15 million for future pain and suffering.  The Supreme Court of appeals lowered those amounts to $250,000 and $750,000 for loss of services and consortium, $5 million for past pain and suffering, and $7 million for future pain and suffering.
The importance of this case is not only the amount of damages that were awarded, if not the fact that although his wife was not physically a party to the injury itself, she was also able to receive damages.
What Does the Decision in Koenig v. Progressive Insurance Company Show?
In this case, a husband and wife's car is struck by a young driver who ran a red light while texting on her phone.  The wife suffers devastating injuries which inhibit her ability to walk and care for herself.  Her husband spends the next several weeks dedicated to making the life adjustments necessary to allow him to care for his wife.  They are no longer physically intimate, and he has also taken over the care of the home.
Typically, the insurance company will settle the case up to the driver's policy limits for the accident victims.  If the injured party accepts the settlement, the insurance company is no longer obligated to pay more, even when the non-injured party's loss of consortium was not included.  For example, if the insurance company is liable for up to $500,000 and the injured party receives that total amount, there is nothing left for a claim of loss of consortium. However,  the non-injured party can present their claim to the consortium in a lawsuit. They are two separate claims with two individual awards.  It does not matter if one party has agreed to a settlement; the other party is within its rights to fight for what is fair for them.  It is vital to remember that although they are two separate claims, a loss of consortium claim is a derivative of a personal injury claim, meaning that loss of consortium cannot be sought after without personal injury.
Proving a Loss of Consortium Claim in Pennsylvania
Claiming a loss of consortium means sharing very intimate parts of your and your spouse's life in a public forum to be picked apart by the other side.  Some people are not prepared for the invasiveness this type of claim carries with it. The uninjured spouse is obligated to prove that the injuries caused by the accident were a direct result of the other party's negligence, and their relationship as life partners will forever be affected, depriving them of the relationship they enjoyed before the accident.
For example, if a doctor testifies as to why your spouse's injuries prevent physical intimacy, you and your spouse may be required to describe in great detail how things have changed in the bedroom.  You may be asked how frequently you and your spouse had intercourse before the accident and how your spouse's injuries have changed your intimacy level.  Caring for an injured spouse can cause tension, depression, and moodiness.  It can strain the relationship incredibly, changing how you interact with one another forever.
How Much is a Loss of Consortium Claim Worth in PA?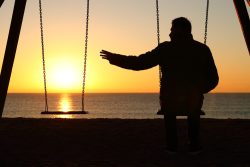 It is utterly impossible to place a value on your loss of consortium.  Your situation is as unique as a fingerprint, and the circumstances you are now a part of are difficult to place a monetary value on.  In Pennsylvania, the factors taken into account are how you and your spouse related to one another both physically and emotionally, the lifestyle you enjoyed together, how you divided household responsibilities, the strength of your marriage, and your respective ages and life expectancies.  Assessing damages for something like this is challenging.  No formula or table can determine how much you should be awarded.
How Can Loss of Consortium Damages Be Recovered?
The first step is to try a settlement with the help of your lawyer with the insurance company.  If their offer is too low, you can file a lawsuit.  The defendant's lawyer will send you a Loss of Consortium Interrogatories which will ask highly personal questions about your marital relationship, your history, and personal beliefs.  At this point, some people will not move forward with the lawsuit as they do not want to answer these questions in a political forum, which is why you need a lawyer who has the expertise to prepare you.
Contact our Compassionate Northeast Philadelphia Injury Lawyers for Help Filing Your Loss of Consortium Claim
A loss of consortium claim is multifaceted and deals with some very personal topics. Not only have you suffered the stress of having a spouse who has been seriously injured, but your relationship with your spouse will be changed forever due to the severity of the injuries.  A monetary settlement may seem a cold comfort, but it can be helpful to you and your injured spouse in many ways.
Cohen and Riechelson is a personal injury law firm that combines compassion with a desire to help clients obtain justice and the true amount of compensation they are entitled to. We will seek the largest settlement possible to help put your life as a couple back together in Doylestown, Warrington, Bensalem, Langhorne, Croydon, and across Pennsylvania, including in Northeast Philadelphia and Bucks County. Our attorneys are knowledgeable and prepared to stand with you during this difficult time. We know how to prepare witnesses and expert testimony to acquire a judgment in your favor.
To get started on your case for loss of consortium, call us at (215) 337-4915 or reach out to us online for your free, confidential consultation.