Tips for Staying Safe at the Beach this Summer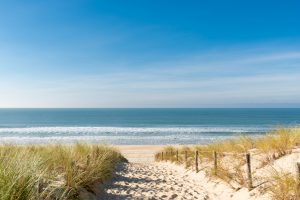 As difficult as it may be to believe after a snow-filled April, summer will soon be upon us. Summer is a great time to hit the beach with friends and family, but it is also statistically the time when we are most likely to get injured. With this in mind, there are some simple and useful tips to stay safe this and every summer when you make the trip to the shore. Today, our personal injury attorneys will discuss how to avoid dangerous situations, take preventative measures, and generally stay safe at the beach this summer.
Bucks County, PA Personal Injury Attorneys: How to Prevent Injuries at the Beach
Many of us will be heading to the beach this summer. Whether you and your family are heading to the New Jersey Shore to the California coast, our Bucks County personal injury attorneys have some simple ways to stay safe during your vacation:
Take heed of posted signs – many beaches will post warnings at certain sections of beach. These may pertain to dangerous undercurrents, riptides, rough surf, and much more. These warnings are to be taken very seriously, as even the strongest swimmers are no match for a powerful ocean current.
Pay attention to the weather – oceanside weather can change quickly, especially in the American Northeast. A sunny day can turn windy and storms can roll in without warning. Checking the local forecast before heading out is a great way to plan ahead for dangerous winds, lightning, and much more.
Take swimming lessons – before taking a dip, plan ahead by learning to swim. This is especially helpful for children, who have a dramatically lowered risk of drowning as their swimming ability grows.
Only enter water with an on duty lifeguard – public beaches should be protected by on lifeguards. It is unwise to risk serious injury or even death by entering the water without a lifeguard present
Levittown Injury Prevention Lawyers Discuss More Summertime Preventative Measures
Drive safely – many of us might guess that winter is the most dangerous time to be on the roads, but that dubious honor belongs to the summer. Drive carefully to avoid injuries from car accidents, motorcycle accidents, truck accidents, etc.
Use sunscreen or avoid too much sun exposure – while recent studies have confirmed that the ozone is healing itself, the risk of skin cancer is still very real in direct and persistent sunlight. Take the time to ensure you and your family is properly protected by adequate sunscreen application.
Drink responsibly – a large percentage of drowning deaths involve alcohol. While many of us go to the beach to relax for vacation, keeping your alcohol consumption to a reasonable level is a great choice. We also urge vacation goers to get a ride rather than drinking and driving.
Look out for signs of heat stroke – sun poisoning, heat stroke, and heat exhaustion are potentially serious medial conditions which may result from too much direct sunlight and/or heat exposure. If you or a loved one is weak, dizzy, nauseous, or generally feeling sick, it may be a symptom of one of these conditions.
Stay hydrated – last but not least, the summer sun can sap the body of moisture. It is essential to stay well hydrated when you are out for long days at the beach.
Contact our Bensalem Summer Safety Attorneys Today
The personal injury attorneys of Cohen & Riechelson have extensive experience protecting clients' rights in Bucks County towns including Northeast Philadelphia, Levittown, Bensalem, Feasterville, Millbrook, Penndel, and all of Southeastern Pennsylvania. We hope everyone enjoys a relaxing and injury free summer, but for some, the season will bring an injurious accident. If you or a loved one suffers an injury due to the negligence or recklessness of another party, we are here to help you recover the full and fair financial compensation to which you are entitled.
To discuss your accident, your injuries, and your potential for financial compensation through a personal injury claim, please contact us online or by calling our Bensalem offices at (215) 337-4915 today for a free and confidential consultation.