Survival Claims for PA Personal Injury Cases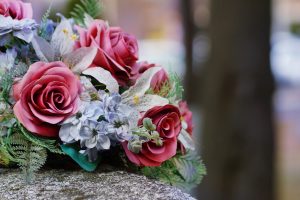 Personal injury claims, wrongful death claims, and survival claims are all terms used to describe similar legal actions. However, in Pennsylvania these three concepts are governed by separate statutes. This can be somewhat confusing for injury victims and their families. The loss of a family member can be devastating both emotionally and financially. Thankfully, by working with a qualified and experienced personal injury attorney, it is possible to recover damages to which you are legally entitled to help with the financial burdens after a tragic accident.
Today, our personal injury legal team will be defining survival claims, discussing the differences and similarities between survival claims, wrongful death, and personal injury claims, and explaining how each can benefit Pennsylvania families.
What is a Survival Claim in Bucks County, PA?
Pursuant to protections granted within the Constitution of the Commonwealth of Pennsylvania, personal injury claims may still be heard even in the case of the victim's death. To understand this concept more clearly, our Bucks County survival claims lawyers will examine a simple timeline of events:
An individual is involved in an accident leading to serious injury
Based on her injuries, the individual files a personal injury claim
At a later date, the injury victim passes away (it does not matter whether the cause of death was related to the injuries in question)
At this point, the personal injury claim may be continued as a survival claim
Survival claims can be handled by an estate administrator, personal representative, or estate executor. Essentially, survival claims are intended to allow the families of deceased victims to continue to pursue legal action through a personal injury claim.
Survival Claims vs. Wrongful Death Claims: Levittown Survival Claims Attorneys
As discussed above, survival claims are somewhere in between personal injury and wrongful death claims. Depending on the nature of your circumstances, it may be possible to file one or many of these claims. Our Levittown survival claims attorneys will explain the difference between these three legal actions:
Survival Claims – are continuations of personal injury claims after the victim's death. A representative of the victim's estate may file a survival claim to recover damages which would have otherwise been recoverable by the victim during his or her lifetime.
Wrongful Death Claims – when an accident results in a fatal injury, that may be considered a wrongful death claim. In addition to providing for considerations such as medical expenses and lost wages, wrongful death claims also offer financial compensation for final arrangements, funeral expenses, and more. It is possible for a family to pursue both a survival claim and a wrongful death claim concurrently.
Personal Injury Claims – the most common of the three, personal injury claims cover injuries and property damage suffered by an accident victim. Although the vast majority of claims are resolved during the victim's lifetime, should the victim die before the legal process is completed, the lawsuit may become a survival claim.
Contact our Bensalem Survival Claims Lawyers Today
The survival claims attorneys of Cohen & Riechelson have been serving accident victims and their families since 1972. Over our decades of legal experience, we have helped innumerable families recover the full and fair compensation for injurious or fatal accidents in local Bucks County communities including Bensalem, Millbrook, Northeast Philadelphia, Levittown, Penndel, Feasterville, and all of Southeastern Pennsylvania. Our firm has maintained a commitment to professionalism, high ethical standards, and personalized legal service as we fight to protect the rights of our clients who have been injured in motor vehicle accidents, construction accidents, nursing home accidents, defective product accidents, and much more.
To learn more about whether you and your family may be entitled to compensation through a survival claim, wrongful death claim, or personal injury claim, please contact us online or call our Bensalem, PA offices by dialing (215) 337-4915 today for a free and confidential consultation.