Staying Safe as a Lone Worker in Bucks County, PA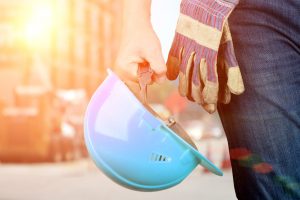 Many small business owners and remote employees work alone. This may include employees working behind the register at a small business, individuals who work from home, farmers, maintenance and repair staff, and much more. No matter what the situation, working alone can be inherently risky. There are also a handful of ways by which lone workers can keep themselves healthy and safe on the job. It is also important to understand that employees have the right to safe work conditions, and unsafe protocols leading to serious injuries such as spinal cord injuries, brain injuries, broken bones, and much more may lead to a successful workers' compensation or personal injury claim.
Our personal injury attorneys will review some safety tips for individuals who work alone, how technology can keep you safe, and what to do if you have been injured on the job.
Safety Protocols for Workers in Bucks County
While there is no one size fits all solution to worker safety, there are a handful of high level safety concepts which hold true in most situations. Our Bucks County personal injury attorneys recommend using some combination of the following safety protocols:
Monitoring – when possible, having a supervisor or other employee monitor a lone worker is a great idea. This should be done in regular intervals to maintain a safe environment for the employee.
Regular Contact with Supervisor – if physical or visual monitoring is impossible, maintaining a regular communication schedule is a great idea. This can be via phone call, text message, or other form of long term contact.
Warning Devices – this may be devices which send signals at certain times or fail to trigger based on inactivity. Examples can include staff security systems and more.
Safety Apps – in addition to hardware designed to send distress signals, newly developed software applications (apps) for mobile phone and other devices can be used to monitor worker safety. More on this in the following section.
Levittown, PA Workplace Accident Attorneys Discuss Safety Apps
Our Levittown workplace accident attorneys see more and more employers using mobile safety apps to track solo employees. These apps can range from location trackers to remaining in constant contact. Some apps are free while others charge reasonable fees. When considering that a workplace accident can lead to serious legal complications and financial consequences, these small investments can pay dividends. Examples of safety apps include:
Should you become injured on the job, you may be entitled to financial compensation through a workers' compensation or personal injury claim. Employers may be held accountable for failing to provide safe and secure workplace conditions depending on the nature of your accident. If you have been injured on the job or you are an employer with legal concerns regarding a workplace accident, contacting a Levittown workplace accident injury lawyer can be a great idea.
Injured on the Job? Contact our Bensalem Workers' Compensation Attorneys Today
Personal injury attorneys from Cohen & Riechelson have been serving Bucks County clients from towns such as Levittown, Northeast Philadelphia, Bensalem, Millbrook, Penndel, Feasterville, and all of Southeastern PA since 1972. Over that period of time, we have built a well earned reputation from clients and throughout the legal community and with our clients by providing ethical, high quality, and individualized legal solutions. When individuals are injured on the job, they often do not know where to turn. Our personal injury attorneys have helped local clients secure the financial compensation they need to recover and move forward with their lives.
Please contact us online or give us a call at our Bensalem, PA offices by dialing (215) 337-4915 to speak with one of our qualified personal injury lawyers today in a free and confidential consultation.