How You Can Prepare Yourself for Uninsured Drivers in Bucks County PA?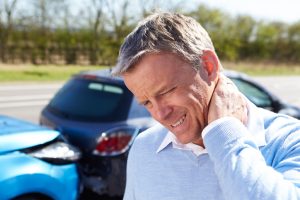 If you lived in Micronesia or Monaco you shouldn't spend your precious time reading this article. But if you are not an inhabitant of any those countries, and on the contrary you live in the United States, more specifically in Bucks County or Northeast Philadelphia, then please keep reading and we strongly recommend that you don´t do it while you drive.
Micronesia and Monaco hold the lowest rates in car accidents. On the other hand, the United States is one of the busiest countries in terms of road traffic with nearly 264 million vehicles registered. Simple math dictates the reality… the more cars around you, the more chances you have to be involved in a accident. The statistics are quite sad but true, financially and even worse as it relates to the lives of individuals lost on our roadways. Millions of dollars are spent every year in damages to property, but more sadly, millions of bodily injuries and casualties occur as a result of car accidents. These financial and medical related issues are compounded when one or both parties in an accident are uninsured or even under-insured in terms of coverage.
However, you don't have to face this tough situation alone! At Cohen & Riechelson we are dedicated to assist you. Our staff of personal injury attorneys deliver client-focused counsel, and do not collect a fee unless you collect a recovery. Call today for a free and confidential consultation in one of our conveniently located offices across New Jersey and Pennsylvania 215-337-4915.
Issues related to uninsured and under insured drivers in Philadelphia PA
The projection of licensed drivers in the United States for 2019 is around 227 million. Unfortunately, not all of them have insurance coverage. That means that if you are involved in a car accident and as a result you have physical injuries, you may be on your own without a policy to respond. You would have to take responsibility for your medical bills, lost wages for work absenteeism, and other collateral effects as a result of the accident. Even if you were not the responsible driver, unfair isn´t it?
Let´s talk a little about some possible scenarios. If you have a minimum coverage for yourself, it only pays back $15.000 for bodily injury per person per accident, which as you may know, is not an amount enough to cover medical expenses. In the case of Pennsylvania, uninsured and underinsured coverage are not mandatory, and usually many people decide not to get protection for themselves or third parties; either because is not mandatory or because they can´t afford the premiums.
So, what can you do knowing that the driver next to or behind you may not have insurance coverage that, God forbid, would be required to save the life and deliver a quality standard of care for you or a loved one? What is required for the state of Pennsylvania is a bodily injury and property damage liability coverage that will likely not get someone through their first visit to the emergency room without accumulating a significant amount of charges that they need to cover on their own.
Liability and Medical Coverage Attorneys Bensalem PA
The recommendation for you is to get as much insurance protection as you can afford. There are three different types of coverage:
Bodily Injury Liability
Personal Property Liability
Medical Coverage Benefit
If it´s within your budget it is highly advisable that you consider some additional options on your plan, including: Uninsured Motorist Coverage, Under-insured Motorist Coverage, and Income or Wage Loos Benefit. This extra protection can prove to be a financial lifesaver when it comes to dealing with uninsured drivers. It is a difficult thought, but some individuals who can afford the coverage may even take advantage of a funeral benefit as part of their plans.
Comprehensive and Collision Coverage Attorneys Bucks County PA
When talking about insurance policies, you must be aware that there are important clauses, for example: Comprehensive and Collision Coverage. These are terms you are likely going to hear when getting a car and they are listed as vehicle insurance options. It´s wise if you add these to your package as they provide protection in the case of accidental vehicle damages, criminality issues and negligence.
Contact Our Bucks County and Northeast Philadelphia Lawyers Today for a Free Consultation
As you can see, while trying to understand and select insurance coverage there are a wide variety of things to consider and getting into an accident without the right coverage can have serious implications. At Cohen & Riechelson, have the knowledge and experience to handle your injury claim no matter the level of coverage. We will use every option under the law to get a verdict
Contact us today at (215) 337-4915 for a stress-free, cost-free consultation. Our experience at your service.