Following Your Doctor's Orders in Personal Injury Cases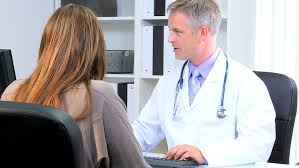 Anytime you are involved in an accident resulting from another party's reckless or negligent actions such as a car accident, truck accident, motorcycle accident, an accident on a poorly maintained premises, in a construction accident, and more, you may wish to seek compensation for your injuries, medical expenses, lost income, and emotional and physical pain and suffering. While there are many different common pitfalls which injured parties succumb to which can cost them full and fair compensation, one of the most common pitfalls is that of listening to your doctor.
Why Listening to Your Doctor Is Critical in Personal Injury Cases
Philadelphia, NJ Accident and Injury Attorneys
If an injured party who is pursuing a personal injury claim fails to follow their doctor's orders to a T, the insurance company can claim that the injured party is "failing to mitigate their damages". Basically, they are accusing you of purposely exaggerating, or failing to properly take care, of your injuries, all in an effort to recover greater financial compensation, and if successful, a proven accusation of failure to mitigate damages can result in you receiving much less compensation than you deserve, or even risk having your case dismissed altogether.
For this reason, it is critical that once you have chosen a doctor, and a prescribed plan of treatment, that you follow your doctor's orders and plan as closely as possible, not only for your own health and recovery, but for maintaining the strength of your personal injury claim as well.
Choosing the Right Doctor for an Accident Injury
Bucks County, PA Personal Injury Lawyers
So while it is critical you follow all of your doctor's orders when pursuing a personal injury claim, you are free to choose which doctor's plan you will follow. If one doctor is recommended invasive or risky surgery, and you are uncomfortable with this plan of action, you are free to seek an alternative method of treatment. If your doctor is recommending heavy medication, and you instead prefer to pursue more holistic methods of treatment, that is your choice.
However, once you have chosen a doctor whose course of treatment you are comfortable with, you need to follow this course of treatment as closely as possible.
Focus on Recovery While Our Philadelphia Personal Injury Lawyers Focus on Securing Compensation
The most important part of any personal injury claim is that you have experienced and knowledgeable representation. Your Philadelphia personal injury attorney can help you to avoid common mistakes, ensure that the insurance company recognizes that you are following your doctor's orders, and work to secure you the compensation you need and deserve while you focus on recovering your health, and your family's stability.
At Cohen & Riechelson, our attorneys have been helping clients across Philadelphia, Bensalem, Bucks County, and throughout Pennsylvania to successfully recover financial compensation in personal injury and worker's compensation claims of all kinds since 1972. By focusing on keeping our clients highly informed and involved throughout the legal process, and listening closely to their specific needs, we work to achieve the resolution that best needs each client's needs, and provide them with the guidance, advise, and legal service that they need in any matter as stressful and important as personal injury claims can often be.
To speak with our firm today in a free and confidential consultation regarding your accident, and your options for recovering compensation in an injury claim, please contact us online, or through our Northeast Philadelphia, PA office at (215) 337-4915.