Elevator and Escalator Accidents, Filing a Personal Injury Claim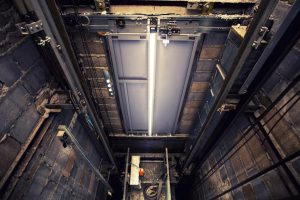 Almost every multi-story building now has some kind of elevator or escalator installed. While certainly helpful when it comes to traveling between floors, elevators and escalators have the potential to cause serious injury when improperly installed or maintained.
Potential injuries from elevators and escalators include:
Neck, back and head injuries
Paralysis
Traumatic brain damage
Injury to the spinal cord
Amputation of limbs
Wrongful death
While any time we use such complicated machinery we need to be conscientious of the fact that "accidents do happen", when an accident happens because of the negligence or failure of responsibility of another party, we have the right to file a personal injury claim against that party and recover compensation for medical expenses, lost wages, and our pain and suffering.
Who Is Responsible for my Bucks County PA Elevator or Escalator Injury?
In the event that you or your immediate family has suffered an injury caused by an escalator or elevator accident, several different parties may potentially be held responsible for the accident. As with any serious injury case, it is important that you speak with your Bucks County personal injury attorney to help ascertain the full extent of responsibility each party involved may have, and how their negligent or reckless actions directly lead to your injuries.
In a elevator or escalator personal injury claim, several different parties may potentially be held responsible.
The owner of the building is responsible for ensuring that all areas of the building are safe for use. While they may not be wholly responsible for the accident in question, they can be held responsible for hiring maintenance or management companies which do not comply with regulations and requirements and fail to properly maintain the safety of the building.
The Maintenance Company of the elevator or escalator may be a separate entity from the owner of the building. It is their responsibility to install and maintain the elevators and escalators, and failure to do so makes them negligent and accountable for your accident and injuries.
The Manufacturer of the elevator or escalator which caused injury may also be held responsible, should it be proven that the elevator or escalator had flaws at the manufacturer level which are supposed to be tested for and prevented.
Determining Fault in a Pennsylvania Elevator or Escalator Personal Injury Case
One of the most important parts of any personal injury case is determining the exact extent of fault of all of the involved parties. In the case of an elevator or escalator injury, it is possible that both the owner of the building as well as the maintenance company are responsible, and it will be necessary for your Bucks County personal injury attorney to determine the full extent of each party's responsibility.
Of course it is also possible that the injured party may also be found to be partially responsible. Posted rules and regulations regarding the proper use of elevators and escalators must be adhered to, and failure to do so may result in some of the fault being assigned to yourself. As long as you are not found to be more than 50% responsible for your accident, you may still recover compensation for your personal injury claim, albeit the more responsibility you are found to have the less total compensation you will recover.
For this reason and many more it is critical that you retain experienced personal injury counsel when pursuing an elevator or escalator injury claim. Your personal injury attorney can help prevent you from being assigned more fault than is factually accurate, help you to properly hold all liable parties responsibility, and help you ensure that you receive the compensation you need and deserve for your accident.
Contact a Bucks County PA Elevator and Escalator Injury Attorney Today
At The Law Office of Cohen & Riechelson, our personal injury attorneys have extensive experience helping clients across Bucks County, Northeast Philadelphia, Bensalem, and Feasterville to successfully resolve personal injury claims of all kinds, including construction accidents, car accidents, motorcycle accidents, product liability claims, and elevator and escalator accidents.
Our firm has been practicing personal injury law for over 30 years, and over the course of that time we have learned how to best help people recover the compensation they are their family needs to financially recover from any injury, no matter how serious or difficult the situation may be.
To speak with our firm today in a free and confidential consultation regarding your potential escalator or elevator injury claim, please contact us online or through our Bensalem, PA office at 215-337-4915.