CTE After Northeast Philadelphia, PA Traumatic Brain Injuries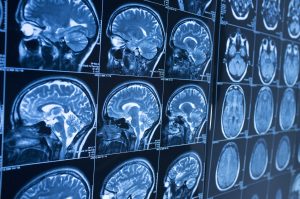 Chronic Traumatic Encephalopathy, more commonly known as CTE, has come into the public consciousness in recent years due to high profile cases of current and former athletes. Early symptoms of CTE can be difficult to diagnose, particularly without seeking proper medical treatment. After traumatic accidents including construction accidents, motor vehicle accidents, slip and fall accidents, motorcycle accidents and more, the potential for long term brain injury should be taken very seriously. Thankfully, medical science is progressing rapidly in this field and treatments are improving and becoming more available nearly every day.
To better understand brain injuries and CTE, our personal injury lawyers will be defining CTE, discussing some famous cases, and identify what to do if you suspect you or a loved one may be at risk of CTE.
What is CTE? Levittown, PA Brain Injury Attorneys
According to the Concussion Legacy Foundation, a documented case of CTE has never been brought on by a single concussion or singular brain injury. So while CTE is certainly an issue to be considered for all head injuries, it is mostly a result of repeated cranial trauma. Our Levittown brain injury attorneys also understand that it is impossible to officially diagnose and individual with CTE until after they have passed away at this time. So what are the symptoms of CTE and how can they be treated?
Issues with Memory and Cognition – many CTE sufferers have issues with short and long term memories and making mental connections. Brain exercises such as puzzles, training exercises, as well as practical strategies such as note taking and meticulous scheduling have proven useful.
Depression, Irritability, and more – another common symptom is mood changes and or behavioral changes. Psychotherapy and behavioral therapy are often effective in reducing these complications.
Headaches and Physical Pain – treatments for the physical discomfort of CTE are being improved and altered all the time. Current methods include massage, pharmaceuticals, acupuncture, acupressure, and more.
Bucks County Personal Injury Lawyers Discuss Famous CTE Cases
Unfortunately, there are many examples of current and former athletes who have famously suffered from CTE after brain injuries suffered playing contact sports. The silver lining in all of these cases is that these individuals could have avoided their tragic fate with the proper diagnosis, treatment, and support.
Chris Benoit – the Canadian born wrestler murdered his wife and son before taking his own life in 2007. While steroids and other drugs were initially blamed for the shocking turn of events, it was later discovered that Benoit had severe CTE
Aaron Hernandez – some medical professionals have argued that Hernandez's CTE was the worst they have ever seen. The former New England Patriot and Florida Gator was found guilty of the murder of Odin Lloyd. Hernandez also took his own life in April, 2017
Junior Seau – the tragedy of Junior Seau is highlighted by his lovable personality, spectacular play on the field, and work with charities helping Samoan children during a long and successful NFL career. Seau committed suicide by gunshot to the chest, which was believed to be an effort to keep his brain in tact for scientific study
These stories are all undeniably tragic regardless of the character of the men before their injuries. History does not need to repeat itself. If you or a loved one suspect that a brain injury may have led to further complications, please seek medical attention immediately. If you have been injured due to the recklessness or negligence of another party, you may also be entitled to financial compensation through a personal injury claim with the help of a Bucks County PI lawyer.
Have you Suffered a Brain Injury? Contact our Bensalem Personal Injury Attorneys Today
The personal injury attorneys of Cohen & Riechelson have been protecting victims of injurious accidents since 1972 across local Bucks County communities such as Feasterville, Millbrook, Penndel, Bensalem, Levittown, Northeast Philadelphia, and all of Southeastern Pennsylvania. Over decades of dedicated legal service, our firm has earned a reputation for providing ethical, professional, and highly effective legal services through personal injury claims. We believe in keeping our clients involved and informed throughout the legal process to ensure we address our clients individual needs and concerns.
Please contact us online or call our Bensalem, PA offices today at (215) 337-4915 for a free and confidential consultation regarding your accident, your injuries, and your potential for financial compensation through a personal injury claim.