Compensation Recoverable Through Wrongful Death Claims in Pennsylvania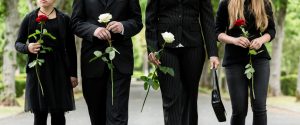 Losing a loved one can have a huge impact and be a reality altering life event. Not only will you and your family deal with the emotional and personal issues of such a devastating loss, but there are also practical and financial considerations as well. When a loved one is lost unexpectedly as a result of another party's negligence or recklessness, this pain can be even worse. While nothing can make up for such a tragic loss, it may be possible to recover financial compensation through a successful wrongful death claim.
Today, our experienced wrongful death and survival claims attorneys will discuss wrongful death claims, survival claims, and what financial compensation may be recovered through each in Pennsylvania.
Wrongful Death Claims Defined By Bucks County Personal Injury Attorneys
Wrongful death claims are a variation of a personal injury claim where the victim has lost his or her life. The family of a wrongfully killed victim may be entitled to financial compensation in place of the victim themselves. Much like personal injury claims, it must be proven that the fatal accident was caused by a negligent or reckless party. Wrongful death claims must be filed within two (2) years of the fatal event, although there are certain exceptions which may prolong that timeline.
The majority of wrongful death claims are filed by family members including spouses, children, parents, nephews, nieces, grandchildren, and so on. However, it may also be possible for an estate executor or estate representative to file what is known as a survival claim. This type of claim frequently comes as the result of a personal injury claim filed by the decedent, and can be carried on after his or her death. For more detailed information on which type of claim is appropriate for your unique situation, contact a qualified Bucks County personal injury attorney.
Compensation for Wrongful Death Discussed By Levittown Lawyers
While survival claims may carry compensation reserved for standard personal injury claims, wrongful death claims are more limited in scope. It is important to understand that it is possible to file both a survival claim and a wrongful death claim dependent on the nature of your circumstances. Your Levittown wrongful death lawyer may be able to recover compensation for all of the following:
Medical expenses which resulted from the victim's injuries
Funeral expenses, estate expenses, legal expenses, burial costs, etc.
Loss of companionship
Loss of consortium
Loss of financial value of the decedent including financial contributions to the family home, financial contributions to child rearing and more
Missed wages and other benefits, which can include the salary or wages the deceased may have reasonably been expected to earn during the remainder of his or her lifetime had the accident not taken place
Pain and suffering
In the wake of such a tragedy, many individuals and families do not have the energy nor the desire to seek legal action. However, it is important to take care of the financial realities of your family so that you can collectively move forward with your lives. Allow a qualified and experienced Levittown wrongful death lawyer to take care of the heavy lifting while you and your family focus on the grieving process.
Contact our Bensalem Wrongful Death Compensation Attorneys Today
At Cohen & Riechelson, our team of wrongful death attorneys have extensive experience serving victims' families across Bucks County towns including Bensalem, Northeast Philadelphia, Levittown, Feasterville, Millbrook, Penndel, and all of Southeastern Pennsylvania. Since opening our doors in 1972, we have protected the legal rights of our clients who suffering serious injuries or wrongful death as a result of motor vehicle accidents, motorcycle accidents, construction accidents, nursing home abuse, and much more. While we believe recovering money is extremely important, we also take the time to address the individual needs and concerns of each client during the legal process.
If a loved one has recently suffered a serious injury or even wrongful death as the result of an avoidable accident, please contact us online or through our Bensalem, PA office today by calling (215) 337-4915 for a free and confidential consultation.